Conference Program
---
Theatre 1

Theatre 1 - Charging Standards for Marine Vessels
09:00 - 12:30
Moderator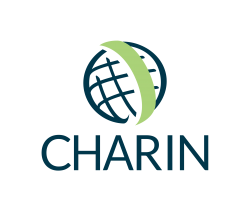 Jacques Borremans
Managing Director Asia
CharIN EV
Hong Kong
09:00
ISO 15118-20 as a communication protocol for e-mobility in harbours/marine industry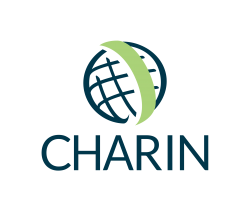 Jacques Borremans
Managing Director Asia
CharIN EV
Hong Kong
The Marine Industry will require Megawatt charging & beyond. To be able to handle those power levels harbours will require encrypted communication protocols that allow for Smart charging, V2G capabilities, Automated charging, Wireless charging, seamless payments between CPO in different locations. This presentation will provide a thorough overview of the MCS.
09:20
MegaWatt charging of ships - connections beyond the hull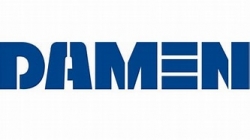 Peter Rampen
Principal Research Engineer
Damen Shipyards
Netherlands
Damen already has experience with developing and realizing charging systems for fully electric vessels. These shore-side charging solutions have been developed dedicated for each specific ship type. For the next step in the electrification of shipping, "charging as a service" has to be available in locations where these ships are operating. This requires standardized charging solutions for interoperability. The (Megawatt) charging standards for automotive applications are a promising basis for such a maritime charging standard. However, implementing these standards comes with their own challenges which will be highlighted and discussed in this presentation. Furthermore, the local power grid is not always sufficient to supply the required Megawatt-scale peak powers. A solution for this challenge can be Energy Hubs, which is shoreside microgrids with local storage, optional local power generation and a reduced power grid connection including communications. Experiences with such microgrids and a concept for floating energy hubs will be discussed as part of the presentation.
09:40
High-power, liquid cooled, fast charging for vessels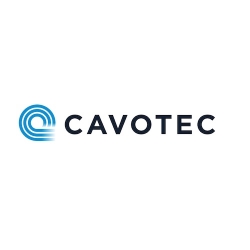 Dr Jörn Bullert
Product Manager Charging Systems
Cavotec
Germany
This presentation will describe a megawatt charging system (MCS) which features either a manual or an automated connection to the vessel inlet. The charging system provides industry-leading charging speeds and consists of a high-power electronic module with a cooling device, an MCS connector with a liquid cooled cable and an MCS inlet as a mating device located on the vessel. Active cooling enables the system to provide between 1MW and 4.5MW of charging power (up to 1500VDC and 3000A). The MCS system, developed by Cavotec, also provides crucial data such as voltage, amperage and system temperature via user dashboards.
10:00
Charging infrastructure for electric & hybrid vessels: Building charging and shore power infrastructure – what are the possibilities and challenges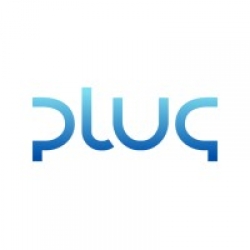 Maria Bos
CEO
Plug Port
Norway
Maria Bos has more than 15 years of experience from working with innovation, digitalisation, and strategy in both the financial industry and within renewable energy. After heading the group strategy and sustainability unit in the Norwegian renewable company Eviny for some years, she was appointed CEO of Plug in 2020. Originally founded by the Port of Bergen and Eviny, Plug aims on speeding up the development of shore power and maritime charging both in Norway and in other countries through designing, building, operating as well as investing in shore power and charging projects. Through Plug Maria has contributed to several shore power and charging projects both in Norway and abroad. She holds a degree from the Norwegian School of Economics, specialising in strategic management and finance, and represents Norway in Eurelectric´s working group on E-mobility.
10:20
Developing high-power charging standards – early experiences from the mining sector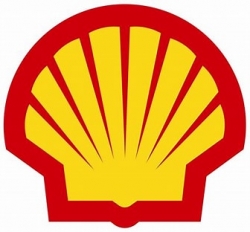 Dr Robert Doel
Senior Scientist - E-Mobility Applications
Shell Global Solutions
UK
Infrastructure for high-powered charging will, inevitably, be rather costly. But it can still be cost effective, if the market is large enough and economies of scale are achievable. This, in turn, requires standardization – which is a challenge when new technology needs to be developed. CharIN (https://www.charin.global/), has years of experience in this domain, as a leading global association devoted to electric mobility, specifically interoperable systems based on the Combined Charging System (CCS) as the global standard for charging vehicles of all kinds. CharIN and the International Council on Mining and Metals (https://www.icmm.com/) have recently come together to develop the X-MCS ("extreme megawatt charging system") to enable the full electrification of haul trucks (which can weigh over 500 tons, including 250 tons payload) and other mining equipment. This presentation will explain how we are approaching the problem.
11:10 - 12:30
Panel Discussion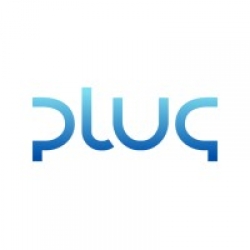 Maria Bos
CEO
Plug Port
Norway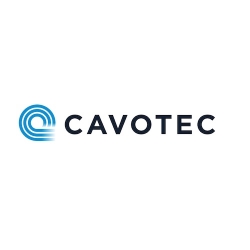 Dr Jörn Bullert
Product Manager Charging Systems
Cavotec
Germany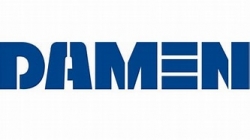 Peter Rampen
Principal Research Engineer
Damen Shipyards
Netherlands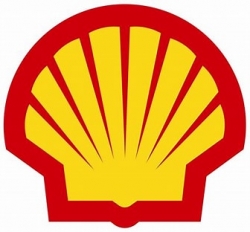 Dr Robert Doel
Senior Scientist - E-Mobility Applications
Shell Global Solutions
UK
Moderator:
Jacques Borremans, Managing Director Asia, CharIN EV
Theatre 2

Theatre 2 - Energy Storage Developments
09:00 - 12:25
Moderator

Syb ten Cate Hoedemaker
Managing Director
Maritime Battery Forum
Netherlands
09:00
Quantifying the benefit of battery energy storage for passenger ship CII performance

Shaun White
Managing Director
Foreship UK
UK
The International Maritime Organization's Carbon Intensity Indicator on January 1, 2023, demonstrated serious intent to cut 40% from ship GHG emissions. By 2030, many low carbon fuels proposed as drop-in combustion alternatives will not be fully ready before 2035. In the meantime, an extraordinary opportunity exists for zero emission battery power to stake its claim as a mainstream ship propulsion technology. Already used to enhance load flexibility, boost efficiency and provide zero emission power when needed, by 2022 almost 500 ships were in operation featuring shipboard batteries. At 550MWh, in service power had more than tripled since 2018. Foreship has overseen 40 ship battery installation projects, developing a five-step implementation approach for ships which spans everything from the initial case study to commissioning. It is also technical partner in Current Direct, the EU-funded project to create a battery technology and coordination solution for inland waterway and coastal transport in Europe. Foreship's experience indicates that, as part of an integrated ship power solution, batteries can already help owners consume up to 15% less fuel. Furthermore, based on its key role in the largest ever battery installation on board a cruise ship, the company can offer unique insights into the growing hours and range available to fully sustainable stored energy. In a presentation that will outline marine battery technology developments, and explore the design, installation and approvals process, Foreship UK Managing Director, Shaun White, will quantify the truly significant impact zero emission stored energy can make on cruise industry CII objectives.
09:25
12-year review of Li-ion maritime energy storage systems
Walter van der Pennen
CCO
EST-Floattech
Netherlands
This presentation will review the experience of EST-Floattech which started 12 years ago supplying the sector with the first generation of li-ion maritime energy storage systems. Over the intervening period, it has supplied systems for over 200 projects. The review will discuss what has been learned in that period and from those projects but more importantly what those lessons provide for the development of the next generation maritime energy storage systems.
09:50
Designing scalable compact fuel cell modules with easy maintenance and service in mind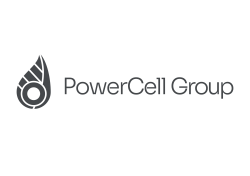 Stuart Sharp
Sales Manager
PowerCell Group
Sweden
This presentation will describe a scalable and compact high-performance marine fuel cell module specifically designed for easy maintenance and servicing to ensure maximum uptime. A preventive maintenance approach, based on specific usage profiles, provides further risk mitigation utilising back-up systems, continuous monitoring and operator training.
10:45
Solving the challenges of large ESS installations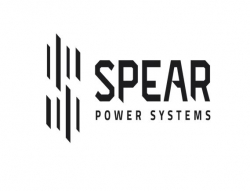 Alessandro Mercante
Business Development Manager
Spear Power System
Italy
The maritime industry claims the need for greener ships to reduce GHG and comply with new environmental regulations. The use of green technologies represents one of the solutions offered by the market. The battery system is certainly one of the most promising and proven technologies available today to meet this need. The result is a growing demand to install onboard massive battery systems with more embedded energy. Given the space and weight constraints onboard, the challenge is frequently technical rather than economic. Spear's R&D team has developed a new solution to address this challenge. Come and discover our innovative approach!
11:10
Powering zero-emission vessels with hydrogen fuel cells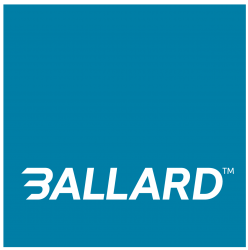 Peter Vajhøj Blach
System Designer, Control and Electrical
Ballard Power Systems Europe
Denmark
For marine operators transitioning to zero-emission propulsion systems, hydrogen and fuel cell solutions are now certified to offer the most promising route to meet emission requirements. In this presentation Thomas Therkild Petersen from Ballard will explain why FCs have what it takes to be a catalyst in accelerating net-zero technology, and how Ballard's DNV type approved FCwaveTM module is a true plug-and-play solution that can provide optimal replacement for conventional combustion engines onboard ships. The presentation will also feature several vessel projects which in 2023 will embark on their maiden voyages powered by Ballard's FCwaveTM, demonstrating how zero-emission operation can be made possible here and now.
11:35
Li-phosphate (LFP) chemistry: The bridge over to the next great breakthrough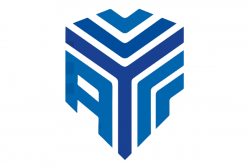 Chris Kruger
CEO
AYK Energy
Andorra
Currently there are a few chemistries that have gained traction in the marine sector. They all have their benefits and drawbacks. This presentation outlines an hypothesis that, for a number of reasons, LFP will be the chemistry that will dominate the industry until the advent of the next quantum leap in battery technology (which currently looks to be solid electrolyte batteries). This presentation will do a deep dive into the benefits and drawbacks of current chemistries and why LPF appears dentin to be the predominate chemistry of the next decade
12:00
Development of maritime containerized solutions

Jacob Soerensen
Business Development Manager
SH Group
Denmark
This presentation will provide case studies and outline key challenges in designing battery container solutions, and demonstrate how the challenges were overcome by the use of effective solutions.
Theatre 3

Theatre 3 - Vessel and Project Case Studies
09:00 - 14:45
Moderator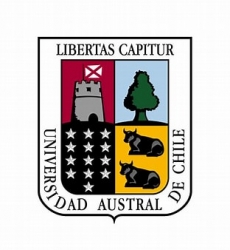 Joel Perez Osses
Fondef Project Director
Universidad Austral de Chile
Chile
09:00
Ika Rere, the Southern Hemisphere's first fully electric passenger ferry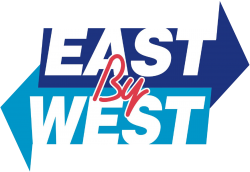 Jeremy Ward
Managing Director
East By West Co Ltd trading as East By West Ferries
New Zealand
In December 2021, East By West Ferries (EBW) launched Ika Rere ('Flying Fish' in Māori), the Southern Hemisphere's first zero emission, fully electric, fast passenger ferry. Designed and built in New Zealand by EBW's own subsidiary company, Wellington Electric Boat Building Co (WEBBCO). EBW have operated daily ferry services across Wellington Harbour, New Zealand Aotearoa, for over 35 years. Ika Rere is a 19m fully carbon fibre light-weight catamaran vessel, with a 20 knots service speed and a capacity for 132 passengers. This presentation will demonstrate the future and efficacy of sustainable marine tourism transport in the years to come.
09:25
Electrifying a fleet: 10 new passenger ferries in Lisbon

Hans Fredrik Moe
Vice President, Sales Short Distance Shipping​
ABB Marine & Ports​
Norway
We will dive into the system integration behind the 10 identical ferries that will operate on 3 different routes crossing Tagus River, Lisbon. Demanding light weight and high efficiency, we look at how ABB optimized the electrical system, from grid to propeller.
09:50
Ferry solution for challenging duties

Nicky Mayenburg
Technical Sales Manager
Vuyk Engineering Rotterdam BV
Netherlands
This presentation will discuss the solution developed by Vuyk Engineering for a full electric passenger ferry with a very challenging duty profile. The particular challenge was that the ferry route was extremely long, the speed required was high, but the berthing time for the vessel, and its opportunity to re-charge, was short. This presentation gives an insight into the development process and highlights the main challenges and important design choices. It shows that application of new technologies such as batteries have significant impacts in the overall vessel design and operation.
11:00
Case study: Superior net fuel savings of a Newcastlemax bulk carrier, equipped with an air lubrication system and a shaft generator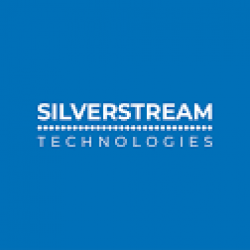 Daniel Mann
VP Business Development
Silverstream Technologies
UK
This presentation will provide concrete figures on the performance in different conditions of a combined Silverstream / WinGD solution. It will draw conclusions, including the potential on other ship types. Additionally, a concept for further improving the efficiency of such a system by a concept for reducing the electrical energy consumption of the ALS by integration it with the main engine will be presented.
11:25
Fuel savings with a permanent magnet shaft generator and direct-drive propulsion motor

Mikko Lönnberg
Manager, Business Development
Yaskawa Environmental Energy / The Switch
Finland
Permanent magnet technology offers a viable method for vessel owners aiming to comply with the new IMO regulations to lower their carbon footprint. This presentation gives a brief introduction to permanent magnet technology and how it has become a standard choice in shaft generator systems and now coming to direct-drive propulsion. The main differences and benefits compared to conventional electric machines are highlighted. Case examples show what level of fuel savings and CO2 reductions are possible over a vessel's lifetime. The most common vessel types utilizing this technology will be briefly discussed.
11:50
Lessons learned from hybrid upgrades on dynamically positioned vessels
Ben Hukins
Team Lead Marine Operations & Dynamic Positioning
DNV
UK
Upgrades to dynamically positioned (DP) vessels with the installation of Energy Storage Systems (batteries) has become very popular in recent years with the goal to reduce vessel emissions and also to minimize stresses experienced by traditional marine diesel generators during operations. Whilst this is quite a straightforward concept in theory, the actual implementation of these upgrades must be carefully managed to ensure a successful project. In this presentation Ben Hukins will present various lessons learned from upgrade projects in which DNV have been involved in order to share experience and help you with your future projects to avoid similar challenges.
12:15
Developing power profiles using data acquisition enhanced by machine learning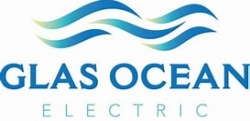 Dr Juliano Franz
Senior Research Engineer
Glas Ocean Electric
Canada
Glas Ocean Electric built a proprietary data acquisition system to support the understanding of vessels' power profiles for conversion to hybrid electric propulsion. We combined machine learning with our extensive database to explore power use under different meteorological and operational conditions. The system is an intelligent, in-house-built, non-invasive commercial data collection solution for marine vessels. Sensors installed onboard provide data, including shaft torque, rpm, speed, 9-axis vessel movement, fuel flow, emissions, and wind. We present a subset of vessel power data of more than 20 workboats; we discuss the data and its application towards developing alternative marine propulsion systems.
13:30
Construction, operation and practical experience of the autonomous test catamaran Wavelab in Kiel

Matthias Schubert
Director of Project Sales
Torqeedo GmbH
Germany
The Wavelab electric vessel serves is a research platform for the Clean Autonomous Public Transport Network (CAPTN) initiative in Kiel. The program aims to create the infrastructure for an integrated inner-city mobility network based on multiple modes of transport on water and land. The Wavelab serves as an open platform for research and development of the required technologies for a planned clean autonomous public transport network on the Kiel Fjord. The presentation will provide an insight into the modular concept and the Torqeedo drive system that allow the integration of new technology projects. In addition the first practical experiences since the launch of the ship in spring 2023 will be shared and an exciting outlook for future projects will be given
13:55
Case Study: Replacing a diesel genset with fuel cells for onboard energy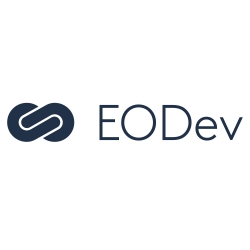 Laurent Perignon
Marketing and Maritime
EODev
France
This presentation will demonstrate how the removal of diesel gensets and their replacement by hydrogen-powered fuel cells is easily feasible — and relevant from a TCO perspective too. With the April 2023 launch of the Samana 59' Smart Electric, Fountaine Pajot's first hybridized electro-hydrogen catamaran, EODev demonstrates the path for furthering such practical developments on a larger scale. The presentation will share how to anticipate the technical approach and calculations, and how to integrate such technologies into any vessel, for new units or retrofitting.
14:20
Applied Case Study - Zero emission from power generation to propeller

Steve Bruce
Global OEM Sales Director
ePropulsionTechnology Ltd.
UK
This presentation will cover an integrated solution of energy systems, electric propulsion systems, and intelligent control and management systems. An applied case will be outlined in the presentation to elaborate on the integrated solution's performance, and capability in meeting specific demands. Compared with combustion engines, ePropulsion's integrated electric power solution excels in clean, efficient, intelligent and maintenance-free technology. Not only does it bring a better experience for users, but it also helps with significant reduction in energy consumption, noise and emissions.
Theatre 2

Theatre 2 - Battery Monitoring and Safety
13:30 - 16:45
Moderator

Syb ten Cate Hoedemaker
Managing Director
Maritime Battery Forum
Netherlands
13:30
Lithium-ion battery failure modes and using advanced failure analysis techniques to drive innovation and improve safety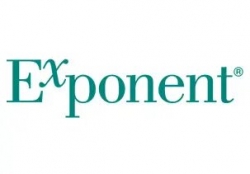 Kevin C White
Principal Scientist
Exponent
USA
Learning from our mistakes is a defining characteristic of human existence and a cornerstone of scientific advancement. For as long as humans have been building things, we have puzzled over why they fail and have used failure analysis to improve subsequent designs. The lithium-ion battery industry is no exception to this rule. Failure analysis has been an important driver for safety and performance improvements since even before Sony released the first commercial lithium-ion cell in 1991. Additionally, failure analysis can be pivotal to decisions made during legal actions involving lithium-ion batteries. However, the increasing complexity and size of lithium-ion batteries and the destructive power of large lithium-ion battery packs severely challenges conventional failure analysis techniques. In this presentation we will explore advanced techniques for understanding failures in large lithium-ion battery packs, such as those used in marine electrification applications. The implementation of computed tomography X-ray imaging (CT scanning), physical testing and incident reconstruction will be examined through the lens of a failure analysis investigation conducted on a large, rack-based lithium-ion battery pack that suffered thermal runaway creating an air-fuel deflagration event that severely injured four first responders.
13:55
Battery powered vessels – updated class requirements based on experiences from incidents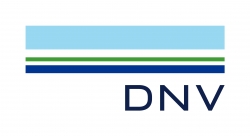 Sverre Eriksen
Senior Principal Engineer - Electrical Systems-Maritime
DNV AS
Norway
This presentation will address some safety concerns learned from several incidents. It will present possible safety barriers and actual updates in the upcoming class rules for battery powered ships.
14:20
Cloud based battery health assessments – the future of optimization

Magnus Eriksson
CSO, Chief Strategy Officer
Echandia
Sweden
For years, large scale battery systems have been relying on relatively inaccurate methods for determining State of Health (SOH) and State of Charge (SOC). This presentation will describe a new way of managing battery data. Cloud-based assessment and analysis can pinpoint weak links in multi-MWh-systems, in real time. Battery chemistry is fundamental for TCO and above average and sustained lifetime. However, data driven optimization at the module level promises great improvements in TCO.
14:45
Preventing cell-to-cell propagation of thermal runaway

Markus Kreisel
Managing Director
Kreisel Electric GmbH & Co KG
Austria
This presentation will describe a patented immersion cooling technology. Together with incorporated safety features it prevents cell-to-cell propagation of thermal runaway and leads to the highest safety in relation to energy density. Furthermore, the minimal temperature spread on pack and cell level enables an increased service life and reliability.
15:30
Reskilling and upskilling of workforce within marine li-ion battery development

Dr Frank Richter
CEO
Greenectra OÜ
Estonia
Organizations must have specific capabilities, which requires high-level manpower with appropriate skills matching with the rapid changes in maritime battery technology and consistent with the best practices of the era to have the skillset to be able to solve systemic problems. Therefore, reskilling and upskilling of the manpower is necessary, from which the academic institutes, industries and private organizations must collaborate together to fulfil this challenging target. Dr. Richter personally presents a new 3-module hybrid course with a maritime focus, which consists of an Introduction to: testing and safety of li-ion batteries.
15:55
Advanced di-electric fluid cooling for modular marine batteries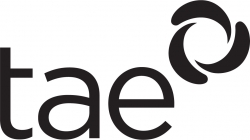 Richard Lively
Commodities Engineering Director
TAE Power Solutions
UK
This presentation will describe a novel cooling strategy utilising the Castrol ON E-Thermal Fluid and will show the increased heat transfer, safety and cell life benefits through practical results and modelling. TAE Power Solutions is leading the UK APC18 Celeritas project. Working with partners BMW, AMTE, BP and Clas-SiC the team have developed a modular battery system with di-electric fluid cooling, high power 21700 cylindrical cell, new control system and high efficiency DCDC converter. Based on this work, TAE will describe the optimized battery's performance
16:20
Transform a battery lab into a high-performance test factory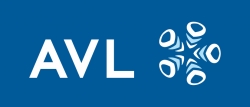 Dr Gerald Sammer
Principal Business Development Manager
AVL
Austria
Battery testing has a significant impact on the time-to-market of batteries and electrical vehicles. Testing hundreds or thousands of batteries and cells simultaneously and efficiently in a multi-vendor lab is a huge challenge in automotive or non-automotive labs. Efficient processes and an open toolchain for automated scheduling, monitoring, energy management, and data analytics are the key aspects of a competitive battery lab. This presentation explains AVL's approach on how to optimize a battery lab operation with a comprehensive methodology supported by a dedicated software solution open for any test equipment vendor.