Conference Program
---
Theatre 1

Theatre 1 - Port and Charging Infrastructure (Day 2)
09:00 - 12:25
Moderator

Roland Teixeira de Mattos
President
European Onshore Power Supply Association EOPSA
Belgium
09:00
High-power, liquid cooled, fast charging for vessels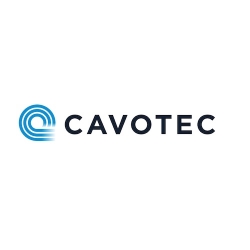 Dr Jörn Bullert
Product Manager Charging Systems
Cavotec
Germany
This presentation will describe a megawatt charging system (MCS) which features either a manual or an automated connection to the vessel inlet. The charging system provides industry-leading charging speeds and consists of a high-power electronic module with a cooling device, an MCS connector with a liquid cooled cable and an MCS inlet as a mating device located on the vessel. Active cooling enables the system to provide between 1MW and 4.5MW of charging power (up to 1500VDC and 3000A). The MCS system, developed by Cavotec, also provides crucial data such as voltage, amperage and system temperature via user dashboards.
09:25
Commercial and strategic benefits of enabling offshore windfarms as charging stations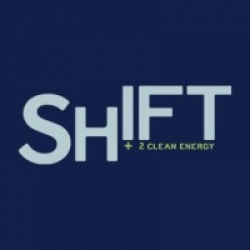 Paul Hughes
President & Co-Founder
Shift Clean Energy
Canada
For all their environmental benefits, offshore windfarms aren't an end-to-end 'green' solution. Essential maintenance on these remote assets requires vessels to travel to the turbines - vessels which often by necessity run on harmful fossil fuels. This presentation will outline how PwrSwäp, the first of its kind, pay-as-you-go energy-subscription service is used to electrify this fleet of workboats, adapting wind turbines at remote offshore locations to become charging stations for the interchangeable battery ePods. This scheme not only extends the range of fleets servicing the farms but can also be used by vessels in transit to optimize the farms' "green value". Brent Perry, CEO of Shift Clean Energy will speak about the benefits of electrifying microeconomies and vessels holistically, and the role of PwrSwäp as a viable, commercial solution.
09:50
Benefits and challenges for vessel electrification - shoreside focus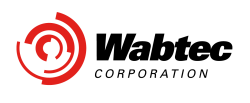 Guido Gommer
Director Product Strategy
Wabtec
Germany
The benefits of electrification are well known but there are still a lot of nuances and challenges on the way to sustainable marine transportation. How is it possible to have higher productivity and shorter ROI? When more ports have automated charging infrastructure it is natural that more standardization will follow. This will improve acceptance, interoperability, needed investment and total project lead time. It cannot compromise safety and productivity, therefore quality, reliability and automation are top features for chargers. Considering all ports with their different infrastructure and environmental factors, it is challenging. This presentation will describe how it is possible.
10:15
VBEV project - Supporting the development of bi-directional vessel charging

Sarah Fear
Knowledge Exchange Manager
University of Plymouth
UK
Dan Turner
Director
Apricity Sustainability Consulting Ltd
UK

Dr Lee Durndell
Materials Chemist and Chemistry Lecturer
University of Plymouth
UK

Dr Richard Pemberton
Marine Design Lecturer
University of Plymouth
UK
Following the installation of UK's first marine charging network in Plymouth, Aqua superpower is leading a consortium to explore the development of a UK demonstrator of bi-directional vessel charging. The Virtual Bunkering for Electric Vessels (VBEV) project will focus on emergent bi-directional charging technology developed, demonstrated and in early release for road vehicles. This game-changing technology has already demonstrated that it can effectively enable electric vehicle drivers to reduce their energy costs and cut carbon by accessing greater levels of renewable technology at off-peak periods and discharge energy when needed.
11:10
A new concept for infield recharging of electric offshore wind support vessels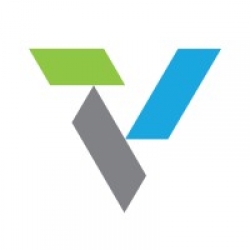 Ross Mitchell
Business Development Engineer
Verlume
UK
This presentation will cover a collaborative concept that has been developed using Verlume's subsea battery storage system and Oasis Marine's offshore charging solution to establish a novel network of intelligent in-field charging infrastructure powered by renewable energy at offshore wind farm sites. As one of the major barriers to full electrification of offshore maintenance vessels is the range of their battery technology, the at-sea charging will accelerate the adoption of hybrid and fully electric vessels by providing a means of maximizing operating efficiency and range, as well as the value to both the vessel and offshore wind farm operator.
11:35
Shore power in Europe: Status and lessons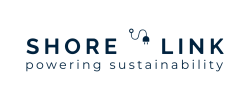 Levan Chikviladze
Sales Manager
ShoreLink
Estonia
This presentation will start with a review of shore power market situation in Europe. This will include technology trends as well as the most common challenges for ports during the preliminary phase and procurement. The presentation will be based on cases from different ports in Europe where cable management system solutions were sought from ShoreLink. In addition to that, recommendations for related stakeholders will be provided.
12:00
The goldilocks principle: Shore charging just right for small ferries

Markku Hokkanen
Partner
3mar Ltd
Finland
The number of existing vessels is vast, and it is not that viable to replace them all with new-builds. Shore charging infrastructure for larger vessels requires substantial infrastructure. Charging technologies for leisure boats and small craft, whilst not requiring that sort of infrastructure, is quite limited without it. However, some of the more useful electrification projects are for vessels serving passenger and vehicle traffic often at relatively small scale and in inhabited areas, city centers, river crossings and narrow straits. Exactly the places where the need for clean air is highest. This presentation will describe a solution especially suitable and just right for the large number of projects in this in-between category.
Theatre 2

Theatre 2 - Integrating Alternative Fuels and Energy (Day 2)
09:00 - 11:35
Moderator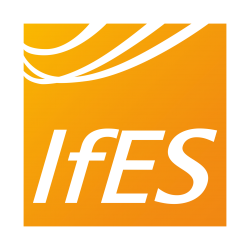 Lukas Kistner
Researcher
Institute of Electric Power Systems, Leibniz Universität Hannover
Germany
09:00
Electrification of ships - New developments in fuel cell, battery and hydrogen storage

Julien Boulland
Leader Sustainable Shipping
Bureau Veritas Marine and Offshore
France
This presentation brings the perspective from Class. It considers the regulatory framework, provides feedback from projects on regulatory approval, and offers a technology overview.
09:25
Methanol-to-hydrogen generation on-board and on-demand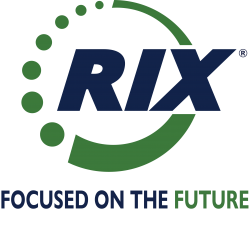 Bryan Reid
Chief Sales Officer
RIX Industries
USA
Shipbuilders face a high bar in the shift to greener technologies – reduce carbon emissions by at least 50 percent by 2050. Hydrogen-on-demand offers a solution. This presentation will describe a patented system which eliminates the complexities of compressed cryogenic liquid hydrogen by tapping into safe, stable methanol as a feed source. Existing diesel tanks instead store liquid methanol at ambient conditions, and hydrogen systems drop into existing shipboard infrastructures with minimal retrofit while meeting decarbonization mandates.
09:50
How to successfully master the challenges of hybrid powertrains

Thomas Winkler
Manager Hybrid Powertrain
Geislinger GmbH
Austria
While batteries, variable speed drives, and motors of hybrid propulsion systems are chosen carefully, it appears that the rest of the driveline is chosen based on the lowest investment cost. However, when savings are made in the wrong place, there is a significant impact on the reliability and performance of such systems. As a result, issues concerning the mechanical drivetrain, such as component reliability, system stability and condition monitoring often go unaddressed. By tackling these challenges early in the design phase, false economies can be avoided, and the hybrid powertrain can operate with the lowest total cost of ownership.
10:45
Fuel flexible hybrid combined cycle: Pathway to net zero operation
Michael Welch
Industry Marketing Manager
Siemens Energy UK
UK
Hybrid Combined Cycle is an innovative power and propulsion plant concept utilizing 13MW class gas turbines in combination with small reciprocating engines, steam turbines and battery energy storage. This technology combination allows optimized energy efficiency across a wide operating range, minimizing fuel consumption and reducing overall CO2 emissions. With LNG as the primary fuel, this gas turbine-based system offers low NOx emissions and low methane slip too. The presentation will also cover ongoing development work to enable the gas turbine to operate on hydrogen and methanol, while retaining LNG capability, for maximum fuel flexibility with minimal performance impact.
11:10
Energy transition: Electrification and lower carbon intensity fuels
Bjorn Hoefnagels
Manager New Business
Pon Power
Netherlands

Marinus Jansen
Global Marine Technology Steward
Caterpillar Inc
Germany
Exploring energy efficiencies of the production value chain and marine design considerations by lower carbon intensity fuel-type, including electrification, for marine segments. This presentation will provide an introduction to a short carbon cycle for methanol as a hydrogen carrier and marine fuel. It will showcase how an energy source mix of lower carbon intensity fuels and renewable shoreside power correlates to propulsion arrangements. The marine energy transition is supported by three (3) pillars: Energy Substitution, Energy Displacement and Energy Saving. Caterpillar has been working on the energy transition for a long time and can help define environmental goals and develop services and products that meet a variety of industry needs.
Theatre 3

Theatre 3 - Business Cases and Strategies (Day 2)
09:00 - 17:00
Moderator

Dave Gorshkov
Electrical Power and Propulsion Subject Matter Expert- Maritime Systems
QinetiQ
UK
09:00
The e-ferry Ellen operational review – battery status and operational experience after four years

Halfdan Abrahamsen
Media and Information Manager
Ærø EnergyLab
Denmark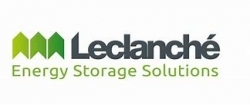 Tunji Adebusuyi
Technical Manager e-Marine
Leclanché SA
Switzerland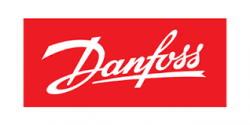 John Wind
Power Electric Engineer
Danfoss Editron
Denmark
The fully electric e-ferry Ellen launched in 2019 operates from the island of Aeroe in southern Denmark. It sails a record-breaking distance between charges: 22 nautical miles, up to seven times a day. Besides discussing the e-ferry's systems and achievements, the presentation will cover Ellen's continued operational experience, including the battery status after four years in operation, including operations through periods of extreme cold. The presentation will provide key numbers and figures and give real-world feedback on e-ferry operations over longer routes and during cold weather.
09:45
Strategic and business considerations for tug operators, owners and port authorities
Oskar Levander
SVP Business Development
Kongsberg Maritime
Finland
This presentation will review the business and strategic considerations for tug operators, owners, and regulators; whether independent operators, port authorities or increasingly shipping lines operating proprietary tugs. Tugboats are too small to come under IMO GHG regulation, but they do operate in complex and sensitive areas where environmental considerations are focused on local air quality, but also individual decarbonization targets of different stakeholders. This in turn means that the strategic drivers are somewhat different than for larger shipping and more varied. The analysis will include harbor and escort tugs and detail the best options for energy source, machinery type, propulsion, efficiency and reliability. The conclusion will offer insights on costs and benefits looking at capex, opex and lifetime costs of the options available.
11:05
M/V Hydrogen One – How developing the world's first methanol fuelled towboat can inform other green shipping projects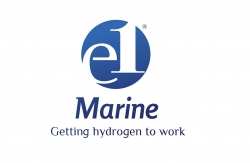 Robert Schluter
Managing Director
e1 Marine
USA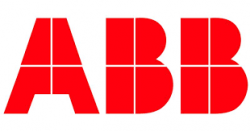 Dave Lee
VP of Sales – Global Workboat Responsible Marine Systems
ABB Inc - Marine & Ports
USA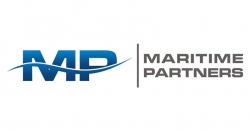 Beau Berthelot
Vice President of Business Development & Director of Government Affairs
Maritime Partners, LLC
USA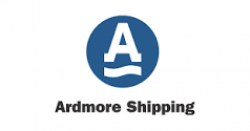 Mark Cameron
Executive Vice President & COO
Ardmore Shipping Asia Pte Ltd
Singapore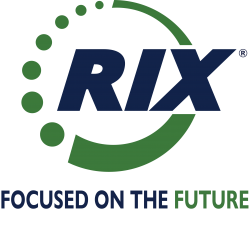 Bryan Reid
Chief Sales Officer
RIX Industries
USA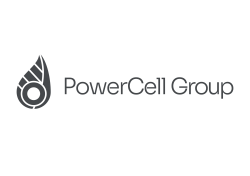 Stuart Sharp
Sales Manager
PowerCell Group
Sweden
This extended presentation brings together the partners of M/V Hydrogen One. It highlights the ambitions of the project, its development work and lessons to date. The presentation asks whether a single vessel has the potential to radically change how an industry operates. M/V Hydrogen One is on track to be the world's first methanol-run hydrogen fuel cell working towboat. A vessel which could unlock a sustainable maritime industry and the decarbonization of inland waterways and larger ocean-going vessels. Austin Sperry, President, Maritime Partners, will highlight the ambitions for the project, including the incorporation of Hydrogen One into its own fleet of vessels as well as perspectives on the market dynamics for investing in new low emissions vessels. Robert Schluter, co-Founder and Managing Director of e1 Marine, will share how its technology can create fuel cell-grade hydrogen from methanol and water, safely and cost effectively onboard vessels and what the Hydrogen One project could signal for the wider decarbonization of the maritime industry. Dave Lee, VP of Sales - Global Workboat Responsible Marine Systems, ABB Marine & Ports, provides insight into the case for electric propulsion versus diesel, factors to consider including emissions, efficiency and range alongside the development of new standards for onboard use and integration of new power sources. Brian Reid, Chief Sales Officer at Rix Industries can offer insight regarding applying fuel cell technology to the vessel, including e1 marine's solution as well as switch gears and batteries.
12:00
The business case for a modular, scalable approach to building electric & hybrid vessels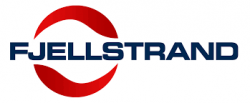 Edmund Tolo
R&D manager
Fjellstrand AS
Norway
MS Medstraum is the world's first zero-emission all-electric fast ferry. It won the award of "Ship of the Year 2022" and it's a vessel whose many technical innovations have great transfer value to other ferries. Operating now all day, every day on a multi-stop commuter route it can carry 147 passengers at a typical cruising speed of 23 knots. Though the route is fixed, there are 12 potential stops along the way depending on whether any passengers are waiting at that stop. The actual route therefore varies, which is somewhat novel for a ferry. The vessel comes out of the TrAM (Transport: Advanced and Modular) project, funded by the European Union's Horizon2020 Research and Innovation program and facilitated by the Norwegian cluster organisation Maritime Clean Tech. The aim was to develop a zero-emission fast ferry concept through advanced modular production. It is expected that modular manufacturing methods will reduce production costs by 25% and engineering costs by 70%. In this presentation the builder Fjellstrand Verft.will use information from the designer Kolumbus supplied by the operator Norled to explain the benefits for ferry operators, and vessel owners more widely, of adopting a modular approach.
13:45
Vessel underway with ammonia and fuel cell - a feasible solution for the immediate future?

John Roger Nesje
Sales Director
SEAM AS
Norway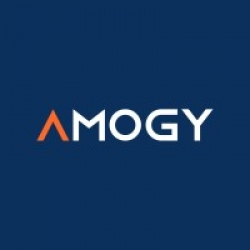 Christian Berg
Managing Director
Amogy
Norway

Pål Gunnar Eide
R&D Manager
SEAM AS
Norway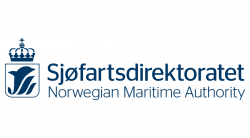 Simen Mildal
Lead Green Shipping Technologies
Norwegian Maritime Authority
Norway
This extended presentation is aimed at helping vessel owners and operators assess whether vessels powered by ammonia with fuel cells offer a feasible immediate solution to their need to decarbonise. It will feature the experts involved in the development of the first vessel to be powered by ammonia in combination with fuel cells. The presentation Includes joint Q&A where you can ask questions of all parties.
14:30
Update: Beluga 24 – the world's fastest emission-free passenger ferry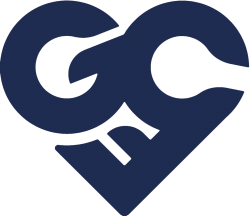 Hans Thornell
Founder and Chairman
Green City Ferries AB
Sweden

Peter Brooks
OEM Account Manager, Marine and Port Solutions
BAE Systems Inc
USA
Benjamin Reed
Managing director
HamiltonJet
New Zealand
This presentation will provide an update on Beluga 24. Together with some of the world's best experts including BAE Systems , Green City Ferries has developed a 150-passenger ferry making 30kts of energy from either batteries or hydrogen. In the high-speed segment, it is all about energy efficiency because batteries, as well as fuel-cell installations, weigh a lot more than diesel drivelines. This speech will outline the challenges and choices made. The presentation will cover technical, economic and political challenges; the impact of efficiency; the performance of Beluga 24; the choices made in the design phase. The presentation will include input from one of the key stakeholders in the project, BAE Systems.
15:25
Free Fuel: The business case for wind assisted hybrid propulsion

Dr Nico van der Kolk
Lead Naval Architect & Founding Partner
Blue Wasp Marine BV
Netherlands

Peter Mantel
Chief Commercial Officer
Theyr Ltd
UK
This presentation will provide vessel owners currently considering their decarbonization pathway, with a comprehensive understanding of the business case for wind assisted hybrid propulsion. This focus reflects the remarkable uptick in interest by vessel owners in this strategic option. Covering the specifics of types and operational profiles along with the dynamic routing technology, a real-world analysis will be offered in particular comparing fuel savings and efficiency improvements available (EEX/CII).
16:10
How vessel owners can avoid unnecessary business risks and costs by understanding C-Rate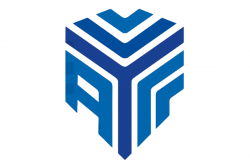 Edward Carney
Global Head of Sales
AYK Energy
USA
This deep dive presentation is aimed directly at vessel owners and operators considering a retrofit or new build utilizing battery ESS. It aims to help them understand the real costs of over specifying battery applications. C-Rate is an overused and mostly misunderstood phrase in the battery industry. Vessel owners often ask for a 2 C or 3 C battery without really understanding the true costs associated with a high C rate system. This presentation will give a detailed definition of C-rate and will go into the benefits, costs and risks associated with high c-rate and low c-rate batteries and their support systems.
Theatre 1

Theatre 1 - Simulation, Modeling and Testing
14:00 - 17:00
Moderator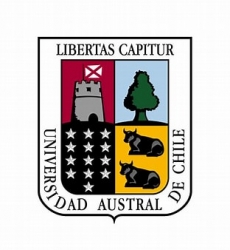 Joel Perez Osses
Fondef Project Director
Universidad Austral de Chile
Chile
14:00
Minimizing implementation costs and risks through virtual system integration combined with data analysis and monitoring
Amodio Palma
Development Expert - Simulation
WinGD
Switzerland
This presentation will describe a powerful tool for ship builders and operators which increases their insight into system performance in order to reduce operating costs and environmental footprint. WinGD Integrated Digital Expert (WiDE) uses advanced data acquisition, analysis and modelling to compare energy systems in-service operation with their ideal reference performance for real-time conditions, identifying anomalies before they raise alarms and alerting crew to potential issues. The presentation will demonstrate how owners and operators of hybrid vessels can minimise costs and risks by using WIDE alongside the WinGD X-EL virtual integration system (described elsewhere in the conference).
14:25
Using advanced power analysis methods to shorten test time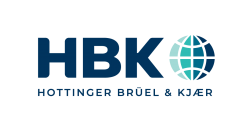 Klaus Lang
Business Development Manager
HBK
Germany
In this presentation two advanced methods of power analysis will be explained, both significantly shortening the test time for electric drives. The first one is a dynamic power measurement method (based on switching frequency, patent pending). This allows machine mapping and WLTP testing in parallel, rather than in series. The second one is cycle recording based power analysis using advanced cycle detection and this method allows dynamically reduced setpoint test time with increasing rpm and thus shortens the total test time of an electric motor.
14:50
Optimization of a zero-emissions tugboat propulsion using multi-physics system simulation

Michael Zagun
Application Engineer Marine & Ground Transportation
Gamma Technologies
Germany
This presentation highlights the multi-objective optimization of a fuel-cell powered in-harbour tugboat propulsion under selected duty cycle and weather conditions. The dynamic and multi-physics system simulation model integrates a thermodynamic / electrical fuel cell (balance of plant) and an electro-chemical energy storage model offering realistic component behavior. The optimal controls solution utilizes an online model based ECMS Controller capturing the dynamics of the system and its constraints. The proposed modelling approach exploits the energy saving potential of the propulsion and power supply system design, grants deep insights into component health aspects and thus offers a reliable and efficient development workflow.
15:45
Comparative modelling between diesel engines and fuel-cell powered maritime vessels to quantify emissions reductions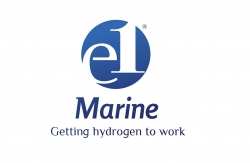 Robert Schluter
Managing Director
e1 Marine
USA
This presentation will take the audience through the modelling process and share lessons derived from a comparative emissions model to analyze greenhouse gas emissions, CO2, and regulated emissions. The comparative model has been developed by e1 Marine and its accuracy has been independently verified. e1 Marine uses methanol steam-reforming to generate hydrogen for fuel cells used in maritime vessels to compete with marine diesel engines. The model and the analysis are used to explain how this can apply to real world operations for reducing emissions. In this case the model was applied as a case study to the hypothetical operations of a 2000 HP pusher boat, Hydrogen One, operating on inland waterways around the US Gulf Coast. The results indicate that methanol-reforming with green methanol produces significantly fewer greenhouse gases and regulated emissions than diesel engines. Even when using grey methanol, the model still shows improvements in greenhouse gas, CO2, and regulated emissions.
16:10
Investigations of the dynamics in large DC-links using HiL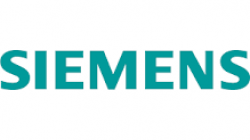 Ralph Schummer
Technical Consultant
Siemens AG - Digital Industries
Germany
This presentation gives an insight into the optimization quality and the benefits that simulation enables. The complexity of the AC part in ship grids has often decreased, but significantly, on the DC side, it has increased. For example, the dynamics of a DC system are much higher, and simply assuming that the system will work properly is too risky. For this reason, it is necessary to carry out simulations that are able to investigate the system dynamics as realistically as possible. The method of choice is a Hardware in the Loop (HiL) simulation which integrates the real control hardware.
16:35
Human facing risks on pathway of waterborne transport electrification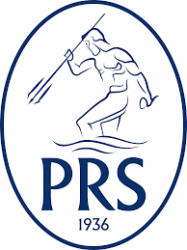 Marek Narewski
Technical Specialist
Polish Register of Shipping
Poland
Class societies have a role assuring overall ship safety, considering all relevant risk factors to supervise design, construction, and maintenance. The current trends to decarbonize shipping, novel electrical and hybrid propulsion systems, automation, and the corresponding increase in systems complexity, creates demand to assure that the ship itself, its equipment and operation will not lead to any unwanted scenario. Recently published data by EMSA present some unwanted trends needing analysis to minimize the already known ship related risks with power generation, propulsion and navigation that are also present when we introduce alternative technical solutions for multimodal waterborne transport safety.
Theatre 2

Theatre 2 - Systems Control and Optimization
12:45 - 15:15
Moderator

Peter van Duijsen
Researcher
The Hague University of Applied Sciences
Netherlands
12:45
A fully integrated, hybrid-electric solution – From helm to propeller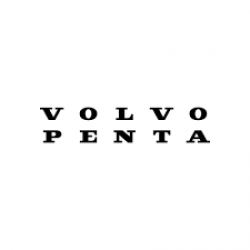 Jan Willem Vissers
Director of Marine Commercial
Volvo Penta Marine
Netherlands
This presentation will describe a modular and flexible approach to hybrid-electric solutions. Jan Willem Vissers, Director of Marine Commercial Sales, will share real-life test cases of Volvo Penta's fully integrated, hybrid-electric solutions – from helm to the propellers, including tests of pay by the hour business models.
13:10
The benefits of an integrated hybrid and energy management system measured on a 7000 CEU PCTC in operation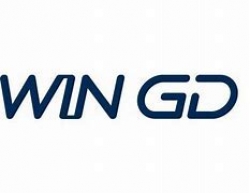 Nikolaos Styliaras
Hybrid Control Development Expert
WinGD
Switzerland
An appropriately controlled hybrid energy system as an integral part of the ship's energy system is emerging as one of the most cost-effective solutions for deep-sea vessels to meet future environmental targets, combining the high efficiency of low-speed two-stroke engines with optimally sized electric drives, machines, and energy storage units. This presentation will describe WinGD's proprietary energy management system X-EL which ensures that the vessel has the right power delivered in the most fuel-efficient way at all times. It combines simulation of the energy system with real-time monitoring to identify the most suitable mode of operation for current conditions as well as improving reliability and load response across the integrated power system. The launch of X-EL follows WinGD's first contract to deliver hybrid system integration and energy management, for four LNG-fueled pure car and truck carriers due to enter service in 2023. The vessels will be powered by X-DF2.1 dual-fuel engines as part of a battery-hybrid system developed by WinGD.
13:35
System architectures and optimization solutions for electric & hybrid vessel owners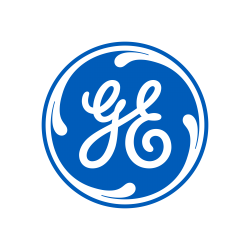 Dr Makhlouf Benatmane
Marine Navy Solutions Leader
GE Power Conversion
UK
Electrification and hybridization of vessels is essential to help reach the goal of a greener and low-emissions future for the maritime industry. Along with these technologies, data-driven intelligence, control and optimization tools can yield further reductions in maritime GHG emissions and help implement the path to decarbonization. This presentation will cover technologies, system architectures and optimization solutions available from GE that can be adopted to help vessel owners operate more efficiently today, whether at sea or in port. Based on GE's expertise across energy, renewables and maritime domains, they will outline how electric ship and digital technologies are also important enablers to integrating and managing a transition to cleaner energy sources into vessels and ports' power networks. They will conclude by considering the practical system- and operational-readiness level steps that, working collaboratively, will support adoption of new technologies in the sector.
14:00
Hydrogen from propeller to propeller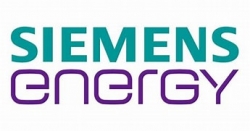 Frank Beckmann
Sales Commercial Vessels
Siemens Energy
Germany
Siemens Energy provides electricity with its wind and solar generators. In order to store this electrical energy, it is converted, by electrolyzers, into chemical energy, which can be bunkered, transported or converted into other fuels. This presentation will describe the solutions offered by Siemens Energy and its partners for the re-electrification and distribution of that electrical energy for maritime applications.
14:25
How to secure ride-through operation in DC distribution

Teemu Heikkilä
Head of Product Line, Converters
Yaskawa Environmental Energy / The Switch
Finland
As the new IMO regulations force vessels to reduce their carbon footprint, DC distribution offers a viable option to reach these targets. This creates a shift in technology from AC systems toward DC distribution. The presentation gives an overview of the DC distribution benefits. It discusses the different protection methods needed in DC distribution compared to AC. It gives an understanding of why game-changing protection technology is needed and provides a solution for protective devices that cover various failure scenarios supported with a case study.
14:50
Structuring, controlling and protecting the DC Grid in marine applications

Peter van Duijsen
Researcher
The Hague University of Applied Sciences
Netherlands
The structure of a Marine DC grid enables control and protection in a different way, as usually employed in AC grids. Power electronic converters are used for both control and protection. The structure of a DC grid is also determined by the type of power electronic converters being centralized or decentralized. Power congestion management greatly improves the fault tolerance of a DC grid. Although power electronics introduce extra losses, the DC grid can be used more efficient than the AC grid.
Theatre 2

Theatre 2- System Integration 2.0
15:30 - 17:00
In cooperation with CIMAC, the International Council on Combustion Engines, which represents the large engine technology sector - diesel and gas engines and gas turbines which are used inter-alia for marine propulsion. This session will cover (but not be limited to) discussing how to handle the increasing complexity -new technologies/fuels, digitalization- and is asking what the current limits are for marine sector electrification. The session reflects the focus of CIMAC Working Group 20 consisting of and open to engine builders, engineering companies, research organisations, system component suppliers such as electrical equipment & automation, controls, batteries, gears, propulsors and thrusters, heat exchangers, steam turbines, and system integrators including engine users, shipyards, and Classification Societies. Five invited panellists from the sector will discuss the topic and then open the discussion to the floor.
Moderator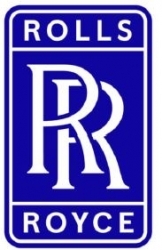 Dr Marco Thömmes
Director - Electric and Electronic
Rolls-Royce Power Systems
Germany
15:30
System Integration 2.0 - Keynote Presentation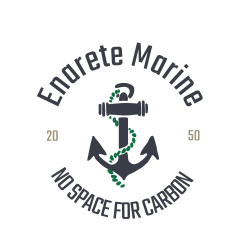 Elias Boletis
Senior Industry Advisor
Enarete Marine
Netherlands
15:50 - 17:00
Panel Discussion
Amodio Palma
Development Expert - Simulation
WinGD
Switzerland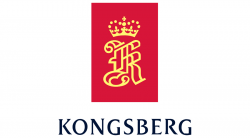 Amit Gupta
Lead Engineer
Kongsberg Maritime
Norway

Peter Gommeringer
Application Engineering Marine Hybrid, Electric & Fuel Cells
Rolls-Royce Mobile Power Solutions
Germany

Thomas Winkler
Manager Hybrid Powertrain
Geislinger GmbH
Austria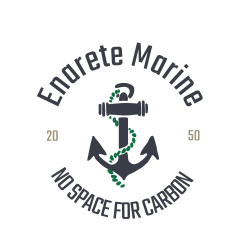 Elias Boletis
Senior Industry Advisor
Enarete Marine
Netherlands
Moderator:
Marco Thömmes, Director - Electric and Electronic, Rolls-Royce Power Systems