Conference Program
---
Theatre 1

Theatre 1 - Enabling Marine Decarbonization
09:00 - 12:40
Moderator

Madadh MacLaine
Founder and secretary general
Zero Emissions Ship Technology Association
UK
09:00
Integration of energy saving technologies for merchant fleet decarbonization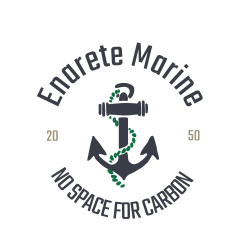 Elias Boletis
Senior Industry Advisor
Enarete Marine
Netherlands
The current paper will put emphasis on the integration of the emerging energy saving technologies and solutions on existing merchant vessels. It is our belief that the introduction of energy saving technologies can provide significant performance improvements contributing to the increase of the vessel energy efficiency. This integration needs of course to be tuned to each vessel type, size and operations. It requires a significant effort to maximize the efficiency improvement at the lowest initial cost. The purpose of the present study is to analyse these integration issues and provide useful guidelines to the marine industry.
09:25
Selecting the right decarbonization path for short sea shipping
Oskar Levander
SVP Business Development
Kongsberg Maritime
Finland
This presentation will review the various options which operators can adopt in the drive to decarbonize. Focusing on the pathways specifically for short sea cargo vessels, the presentation will provide a valuable perspective on how to assess alternative fuel and machinery options as well as scenarios in order to select optimum solutions.
09:50
Rapid growth in maritime fuel cell markets; technologies, markets, opportunities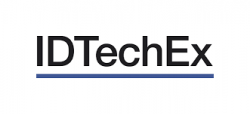 Luke Gear
Principal Analyst
IDTechEx
UK
While it is prosaic to say that no 'silver bullet' exists for marine decarbonization, multiple solutions are emerging. IDTechEx sees green hydrogen or ammonia powered fuel cells (FC) as a promising pathway to zero-emissions in hard-to-abate sectors. Hydrogen PEMFCs are the most technologically mature and the focus of suppliers, while solid-oxide FCs are nascent but solve many of PEMFC's pain points with fuel-flexibility and efficiencies of >80%. This presentation covers FC technologies, market adoption, and a market outlook using primary research from the IDTechEx report 'Fuel Cell Boats & Ships: PEMFC, SOFC, Hydrogen, Ammonia, LNG 2023 - 2033'.
11:00
The combined effects of multiple energy saving technologies
John Buckingham
Chief Mechanical Engineer
BMT
UK
Future prices of alternative green fuels may be a multiple of fossil fuel prices whilst their availability will continue to be in low volumes for some time. Energy Saving Technologies (EST) such as wind propulsion and hull air lubrication are required now to address the challenge of the IMO's CII targets. Demand for ESTs will persist to allow range to be extended with the low energy density fuels and to reduce fuel demand to offset their high prices. In this presentation the benefits achieved when different ESTs are combined on a dry bulker are presented.
11:25
Using techno economic analysis to select the optimal decarbonization pathway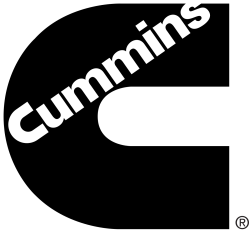 Scott Malindzak
Director - Global Marine Market Operations
Cummins Inc
USA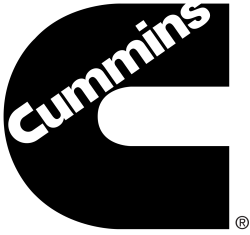 Jake Harris
Technology Manager – PSBU Technology Architecture and Planning
Cummins UK Ltd
UK
This presentation will describe how to use techno economic analysis of the various solutions in actual applications. The comparison is then used to help choose the optimal solution for the customer. The presentation uses an example of how the tools created for this purpose are used to evaluate and select a decarbonization path for a customer looking at various fuels, ICE engines, Fuel cells, and hybrid solutions.
11:50
Embracing electrification for sustainable short-sea shipping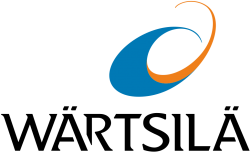 Dr Torsten Büssow
Managing Director - Electrical & Power Systems Business
Wärtsilä
UK
Global regulations and emissions legislation puts increasing pressure on shipping to decarbonise, driving the sector towards flexible, electrified, and hybridised solutions, combined with alternative fuels. Embracing hybrid and electric concepts that lay the groundwork for low and net-zero carbon operations is vital, particularly with rapidly ageing fleets. Wärtsilä, has well-established hybrid and electric concepts. Its modular, hybrid propulsion system can be tailored to specific needs and vessel operating conditions with full integration at the shipyard. Its modern engine portfolio includes a suite of new fuel-flexible options that drive decarbonisation and fit the core power demand of the vessel operating profile
12:15
Impact of decarbonisation measure on ships power quality

Dave Gorshkov
Electrical Power and Propulsion Subject Matter Expert- Maritime Systems
QinetiQ
UK
This presentation will look at the energy efficiency steps ship operators are taking towards a greener future for the shipping industry, including cruise and ferries, grey ships, commercial vessels and ports and how these are now impacting ships PQ and THD levels! This presentation will identify some of the concerns that operators need to be aware of when implementing decarbonisation and energy reduction solutions using VFD's, LED's etc, and how they may negatively impact class rules for limits of Total Harmonic Distortion (THD) and associated damage to the ships electrical systems.
Theatre 2

Theatre 2 - Integrating Alternative Fuels and Energy (Day 1)
09:00 - 14:30
Moderator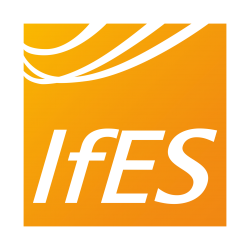 Lukas Kistner
Researcher
Institute of Electric Power Systems, Leibniz Universität Hannover
Germany
09:00
Fuel cell technologies and synthetic fuels for ship applications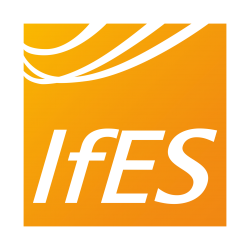 Lukas Kistner
Researcher
Institute of Electric Power Systems, Leibniz Universität Hannover
Germany
The decarbonization of the global ship traffic is one of the industry's greatest challenges for the next decades and will likely only be achieved with the introduction of synthetic fuels. Until now, however, not one single best technology solution emerged to ideally fit this task. Instead, many different energy carriers including hydrogen, ammonia, methanol, methane, and synthetic diesel are subject of discussion for usage in either internal combustion engines or fuel cells. In order to drive this ongoing discussion, we prepared a case study for the year 2030 with all eligible combinations of power technologies and fuels.
09:25
Integration of renewable energy forms and power generation systems

Niels de Vries
Lead Naval Architect
C-Job Naval Architects
Netherlands
This presentation will discuss the integration of various renewable forms of energy storage (batteries, hydrogen, ammonia, methanol and others) and power generation systems (batteries, fuel cells and internal combustion engines). It will discuss the use of risk-based design to obtain equivalent levels of safety based on functional rules where prescriptive rules are too conservative or missing.
09:50
Revolutionizing the maritime sector with fully integrated hydrogen fuel cell systems

Jonas Brendelberger
Co-Founder
zepp.solutions
Netherlands
Fully integrated hydrogen fuel cell systems are revolutionizing several sectors. These systems contain all the components, subsystems, and control software necessary to efficiently convert hydrogen into high-voltage electricity, without any emissions other than pure water. In this presentation, several successful maritime applications of these systems will be discussed ranging from the 9m-long water taxi that was located in front of the expo entrance last year to the 67m-long training vessel "Ab Initio".
10:45
Experience from ammonia, liquid hydrogen and compressed hydrogen fuel cell vessels

John Roger Nesje
Sales Director
SEAM AS
Norway
The journey towards decarbonisation is challenging for the maritime industry. Several different energy carriers and fuels are considered and evaluated. Battery is a wise choice in many applications but has its limitations. Therefore, both combustion engines and fuel cells are alternatives. These must be piloted with different fuels for further evaluation, learning and development. SEAM will, in this presentation, share experience from several maritime projects with fuel cell electrification and integration. The experience stretches from initial concept design and approval processes, until several months of duty with vessel operation in normal sailing conditions. Projects include both liquid and compressed hydrogen, as well as ammonia as hydrogen storage.
11:10
Marine decarbonization – challenges with alternative fuels and batteries

Peter Gommeringer
Application Engineering Marine Hybrid, Electric & Fuel Cells
Rolls-Royce Mobile Power Solutions
Germany
This presentation will review the challenges of battery and alternative fuel usage and offer some perspective on how the various challenges can be addressed in the course of moving forward on decarbonization.
11:35
Facilitating seamless integration with future energy sources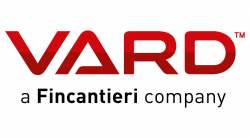 Gisle Anderssen
VP Sales and Marketing
Vard Electro
Norway
A deep dive into the challenges of system integration onboard vessels in the offshore wind segment and how to achieve optimal energy of onboard power systems. We look at today´s technology and the role system integrators will have in preparing vessels for the green transition and facilitating for seamless integration with future energy sources.
12:00
Intelligent integration for hydrogen: The need for invisible glue
Jeremy Bowman
Chief Technology Officer
Hypermotive Ltd
UK
A large challenge when developing future hydrogen and EV propulsion systems lies in the 'invisible' specialism of integration. Matching, optimising and ensuring seamless control and communication of sub-systems in an efficient and safe manner is critical. The engineering effort to do this is and get to production isn't insignificant. The result? For many low-mid volume manufacturers of commercial vehicles and industrial equipment, the development cost of adopting hydrogen isn't feasible, slowing the market and stunting end-user demand. This presentation will review the challenge and look at potential solutions to the invisible problem of integration, enabling a new era of possibilities.
13:15
Exploring synergies between marine hybridization and low life-cycle carbon fuels

Dr Michael Bunce
Head of Research
MAHLE Powertrain US
USA
Hybrid technology has demonstrated fuel consumption reduction potential in marine applications. Simultaneously, the marine industry is under pressure to rapidly decarbonize. This has led to the research and development of low life-cycle carbon fuels for combustion such as ammonia and methanol. However, there are significant barriers for these fuels to span full engine operation required of conventional diesel or natural gas marine engines. Hybridization is an enabling technology for these fuels by supplementing operation in key areas. This presentation highlights the technology of MAHLE Powertrain's high power / low voltage hybrid system and its synergies with combustion of low life-cycle carbon marine fuels.
13:40
Low carbon and electric ship fuel in marine applications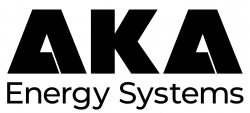 Denis Grynzspan
Business Consultant
AKA Energy Systems
France
Over the next decade the marine industry will see a significant increase in low-carbon fuels like Hydrogen, Methanol, Ammonia and others. How are these going to impact the marine industry and the electric systems onboard ships? Electrical Power Systems and Safety & Control Systems will become more complex and critical to ensuring reliability to maximize vessel operation, but also to optimize energy sources available onboard. To validate operational forecasts using data analytics, monitoring and optimizing the power plant will be of significant importance to reduce OPEX and record vessel emissions.
14:05
Wind Hunter - zero-emission project with wind propulsion and hydrogen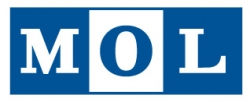 Keisuke Kimura
Research Engineer
MOL Technology Research Center
Japan
The Wind Hunter project is the ultimate zero-emission driving project, which combines wind propulsion sailing technology and wind energy converted to generate a stable supply of hydrogen. The Wind Hunter project applies this technology and combines hydrogen carriers and fuel cells with hydrogen generated by electrolyzer. The power is generated by power generation turbine. This combination of sail and hydrogen technology will enable vessels to sail on schedule even in periods of low wind.
Theatre 3

Theatre 3 - Business Cases and Strategies (Day 1)
09:00 - 16:30
Moderator

Dave Gorshkov
Electrical Power and Propulsion Subject Matter Expert- Maritime Systems
QinetiQ
UK
09:00
An operator's perspective on the highs and lows of hybrid ferry operations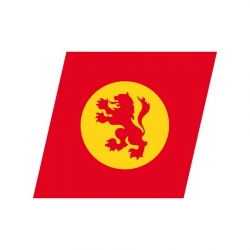 Alex Cross
Head of Engineering
CalMac Ferries Ltd
UK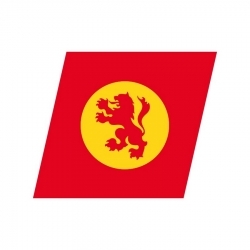 Louis de Wolff
Director of HQSE
CalMac Ferries Ltd
UK
CalMac Ferries have been operating three hybrid diesel / electric / battery ferries for eight years resulting in 23 years of operational experience. These ferries operate across Scottish Lochs and plug in and charge the batteries overnight which provides approximately 20% of the propulsive power during the timetable operations. This presentation will cover lessons learnt from operating hybrid ferries, the positives and challenges faced. It will review the commercial aspects and will also look to the future to discuss what may be coming next and how this experience is being used to prepare for all electric Scottish ferries.
09:40
Building the world's largest hybrid ferries: Challenges and benefits

Bertrand Crispils
LNG and Alternative Fuels Technical Manager
Brittany Ferries
France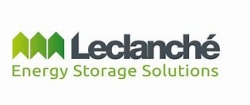 Guillaume Clement
Vice President E-Marine
Leclanché Norway AS
Norway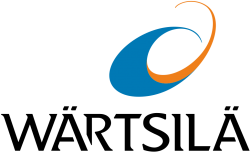 Dr Torsten Büssow
Managing Director - Electrical & Power Systems Business
Wärtsilä
UK
Battery powered electric and hybrid marine vessels are starting to become commonplace as the maritime industry works to cut its emissions and improve the industry's impact on climate change. But the path to greener vessels is not without its own challenges. New technologies mean rethinking every aspect of a vessel – not just its fuel sources. Learn about the fascinating journey from the companies involved in building and operating the world's largest hybrid ferries – Brittany Ferries, Stena RoRo, Wärtsilä and Leclanché.
11:00
The holistic business case for the introduction of automooring

Markku Hokkanen
Partner
3mar Ltd
Finland
This presentation provides a case-study which demonstrates the various aspects of introducing automooring which operators need to consider. The study includes a review of the performance of the system itself, the preparations onboard the vessel taking into consideration both retrofit and new build projects. In addition, it considers the necessary shore side civil works. Importantly for operators considering such a project, the presentation outlines the required approvals, permits, timeline, work procedures and the consequent impact on operational practices, and a review of costs and emissions. This presentation is an absolute must for both vessel and port operators considering automooring especially for ferry traffic.
11:45
Towards a short straits green corridor

Nicholas Ward
Strategy and Innovation
Port of Dover
UK

David Barton
Sales Manager Marine Systems
ABB Marine & Ports
UK

Peter Selway
Marketing Manager
Schneider Electric
UK

Dr Maria Brucoli
Head of Research and Innovation
SSE Energy Solutions
UK

Megan Turner
Environment and Sustainability Manager
Port of Dover
UK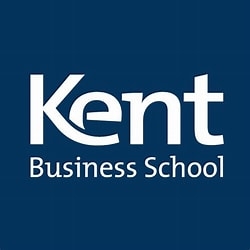 Tri-Dung Nguyen
Professor of Business Analytics
Kent Business School - University of Kent
UK
Ambitious net carbon zero goals demand equally ambitious solutions – and the Short Straits Green Corridor project will determine viable energy pathways for both marine vessels and landside operations. We'll assess their direct and indirect environmental impact and identify where regulation and new policy initiatives can contribute to a successful outcome. By August we will have created a green corridor business case together with a three-tier route map to attract private sector investment, up-scale the number of zero-emission vessels, ramp up landside infrastructure and create a blueprint for green corridors across the world
13:40
Pushing a modular scalable approach for shipbuilding and for multiple energy sources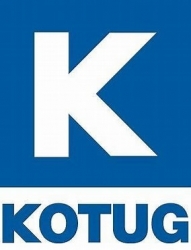 Geert-Jan van der Wielen
Director of CityBarge
KOTUG International
Netherlands
Walter van der Pennen
CCO
EST-Floattech
Netherlands
This presentation will provide a thoroughgoing exploration of the KOTUG E-Pusher type M and the benefits for owners of the approach to modularity and scalability it provides and the usage of a containerized energy storage solution for the electrical propulsion. The KOTUG E-Pusher is a series of modular and scalable electrically powered pusher boats for the transportation of a wide range of cargo flows. Combining assembly construction with the globally patented design of the zero-emission E-Pusher is an entirely new approach in shipbuilding. The design of the E-Pusher offers the unique ability to switch energy sources, varying from fossil, hydrogen, and fully electric energy. The series consists of four models to cover all the inland waterways: the E-Pusher CityBarge (for inner cities) and the E-Pusher S, M and L for larger waterways. Focusing in this presentation on the E-Pusher Type M, equipped with the EST-Floattech Octopus Series containerized solution.
14:35
Stakeholder perspectives and strategies for integrating alternative technologies through the lifetime of a vessel

Jan-Erik Räsänen
Head of New Technologies
Foreship Ltd
Finland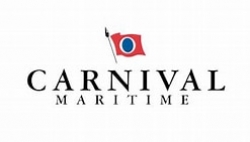 Malte Zeretzke
Head of R&D
Carnival Maritime
Germany

Dr Manfred Stefener
Managing Director
Freudenberg e-Power Systems
Germany
This extended presentation discusses the integration aspect of new alternative technologies to either existing ships or how it should be considered in a new build where the expected lifetime of the ship is 20-30 years and where it may be necessary to do a midlife upgrade to next generation of alternative technologies The participants are Foreship, a highly respected, ship design and engineering company which has developed an unrivalled breadth of services since its formation in 2002 and their customer Carnival Maritime who will bring the perspective and strategy of a ship owner. Following the presentation of the perspectives the presenters will open the floor to questions and discussion.
15:40
Providing investment decision support to ship owners considering fuel cells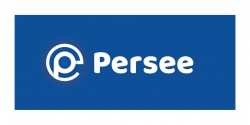 Guillermo Simón Romay
Project Manager
Persee
France
Work Package 7 (WP7) of the EU ShipFC project aims to turn the technical and economic knowledge developed through the project into a broader analysis of the positioning of NH3/SOFC in the maritime sector and compare it with alternative fuels. To achieve this several actions are necessary such as: Establishing a reference database of socio-economic parameters characterising the relevant maritime sub sectors for the introduction of SOFC/NH3 power supply. Modelling of NH3/SOFC power systems on board ships. Modelling of NH3 supply chains for maritime applications (Using TedHy tool from Persee). Creating a ShipFC tool to best provide decision support to ship owners when considering investing in Fuel cells. Running end to end cases analysis with partner vessels using both the ShipFC tool (for on board the vessel analysis) and the upgraded version of TedHy (for the NH3 supply chain). The presentation will describe the actions already taken, the actual state of the project and the steps that must be taken in the future to achieve the desired objectives.
Theatre 1

Theatre 1 - Port and Charging Infrastructure (Day 1)
13:35 - 16:30
Moderator

Roland Teixeira de Mattos
President
European Onshore Power Supply Association EOPSA
Belgium
13:35
Towards a high-speed, high-power shore connection

Nicholas Ward
Strategy and Innovation
Port of Dover
UK
As the next step towards creating a Short Straits Green Corridor, we're developing a viable fast connection, high energy supply for cold-ironing and battery recharging for high frequency ferry crossings across the Short Straits. Specifically, we'll upgrade a trial berth to deliver: one fast berth to ferry electrical connection for charging and cold ironing to one operational hybrid ferry with shore connection upgrade and onboard power management supported by a direct electrical connection from grid to berth. Upscaling beyond this practical trial will be simulated by a digital twin illustrating infrastructure upgrades to grid /local energy storage, power management and connections across multiple berths.
14:00
Clean shipping strategy port of Amsterdam

Jan Egbertsen
Manager Innovation
Port of Amsterdam
Netherlands
This presentation will provide a brief overview of the strategy of the Amsterdam Port Authority concerning the development of clean shipping in the Amsterdam Port. It will answer, among other questions: What is the role of a pro-active port authority, which clean fuels are best for maritime use, how to implement on shore power supply, and the role of smart shipping. The presentation will provide insight concerning strategy but also cover relevant concrete actions and pilot case studies.
14:25
Decarbonizing freight movement at the Port of San Diego

Thomas Maclean PhD
Program Director, Energy and Policy
Port of San Diego
USA
The Port of San Diego is focused on reducing emissions by implementing its Maritime Clean Air Strategy (2021). The terminals are adjacent to an urban area where the residents have many more than average health issues affected by air quality. The port is, therefore, reducing greenhouse gases as well as criteria pollutants (i.e. nitrogen oxides and diesel particulate matter, etc.). In this presentation Thomas Maclean who is Program Director, Energy and Policy at the Port of San Diego will discuss the current efforts which include: Vessel speed reduction as ships approach. Electric assist tugs in the bay. Shore power for ships at berth. Electric cargo handling equipment -- cranes, yard tractors, etc. Zero emission trucks for on road.
15:10
Understanding the complexity of integrating electrical ferries with charging stations

Stein Ruben Larsen
SVP Sales
Norwegian Electric Systems
Norway
A full electric ferry route depends on deep technical knowledge. From the complexity of the onshore grid to the transfer of power and energy from shore to the vessel. It's important to understand how to handle the energy received onboard, from the plug, via the battery system and to the propulsion system and other onboard systems. Communication between the vessel and the charging station to create safe, reliable operation is all about choosing a system integrator which knows all the key elements, from grid to propeller. This presentation will highlight the most essential elements a system integrator needs to consider in zero emission ferry operations.
15:35
Supporting shore power for future large full electric RoPax projects

Damien Feger
CEO
NG3
France
This paper will present the main characteristics of recent and on-going projects of PLUG shore power as well as review the new developments we foresee. In particular to support future full electric large RoPax projects which are coming up in the constant need to reduce shipping emissions.
16:00
Future options for marine fuels and fast charging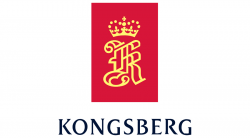 Amit Gupta
Lead Engineer
Kongsberg Maritime
Norway
The present focus of the shipping industry is to enhance vessel efficiency with reduced environmental footprint. Electric Hybrid/ Pure Electric propulsion is still in the development stage. Safety and fast charging of batteries are still a big hurdle to overcome. In this presentation, future options for marine fuels like hydrogen, gas to liquids, ethanol, biogas along with better current/charging capacity of Li-Ion batteries will be discussed
Theatre 2

Theatre 2 - Which Battery for your Electric Ship?
14:45 - 16:25
This session is held in cooperation with The Maritime Battery Forum which has since 2014 facilitated exchange of knowledge based on experience from the usage of batteries within the shipping and offshore industries. The session will bring together presentations which demonstrate the option and best use cases and will feature extensive Q&A and discussion.
Moderator

Syb ten Cate Hoedemaker
Managing Director
Maritime Battery Forum
Netherlands
14:45
Introduction by the Maritime Battery Forum

Syb ten Cate Hoedemaker
Managing Director
Maritime Battery Forum
Netherlands

Ayomide Salifu
Community Manager
Maritime Battery Forum
Netherlands
14:50
Presentation from EST Floattech

Josefin Klindt
Manager
EST-Floattech B.V.
Netherlands
14:55
Presentation from ZEM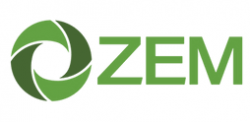 Egil Mollestad
CEO
ZEM AS
Norway
15:00
Presentation from Praxis Automation

Benjamin van Dam
Sales Director
Praxis Automation Technology
Netherlands
15:05
Presentation from Spear Power Systems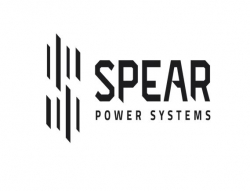 Alessandro Mercante
Business Development Manager
Spear Power System
Italy
15:10
Presentation from Echandia

Johan Larsson
Head of Sales
Echandia
Sweden
15:15 - 15:35
Panel Q&A and discussion

Josefin Klindt
Manager
EST-Floattech B.V.
Netherlands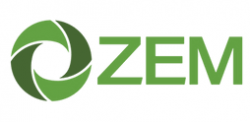 Egil Mollestad
CEO
ZEM AS
Norway

Benjamin van Dam
Sales Director
Praxis Automation Technology
Netherlands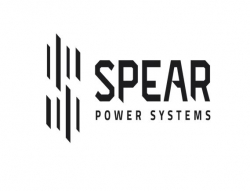 Alessandro Mercante
Business Development Manager
Spear Power System
Italy

Johan Larsson
Head of Sales
Echandia
Sweden
Moderator:
Syb ten Cate Hoedemaker, Managing Director, Maritime Battery Forum
15:50
Presentation by Freudenberg

Thorsten Grün
Application Engineer
Freudenberg Battery Power Systems
Germany
15:55
Presentation by Hanwha Aerospace

Wook Her
Vessel Energy Storage System R&D Engineer
Hanwha Aerospace
Korea
16:00
Presentation by AYK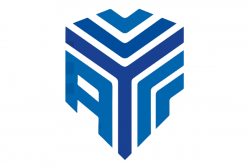 Chris Kruger
CEO
AYK Energy
Andorra
16:05
Presentation by Corvus

Kjetil Dent Tranberg
SVP Sales Engineering
Corvus Energy
Norway
16:10 - 16:25
Panel Discussion

Syb ten Cate Hoedemaker
Managing Director
Maritime Battery Forum
Netherlands

Thorsten Grün
Application Engineer
Freudenberg Battery Power Systems
Germany

Wook Her
Vessel Energy Storage System R&D Engineer
Hanwha Aerospace
Korea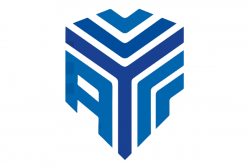 Chris Kruger
CEO
AYK Energy
Andorra

Kjetil Dent Tranberg
SVP Sales Engineering
Corvus Energy
Norway