Conference Program
---
Room 1

Enabling Marine Decarbonization
09:00 - 12:40
Moderator

Madadh MacLaine
Founder and secretary general
Zero Emissions Ship Technology Association
UK
Embracing electrification for sustainable short-sea shipping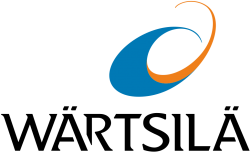 Dr Torsten Büssow
Managing Director - Electrical & Power Systems Business
Wärtsilä
UK
Global regulations and emissions legislation puts increasing pressure on shipping to decarbonise, driving the sector towards flexible, electrified, and hybridised solutions, combined with alternative fuels. Embracing hybrid and electric concepts that lay the groundwork for low and net-zero carbon operations is vital, particularly with rapidly ageing fleets. Wärtsilä, has well-established hybrid and electric concepts. Its modular, hybrid propulsion system can be tailored to specific needs and vessel operating conditions with full integration at the shipyard. Its modern engine portfolio includes a suite of new fuel-flexible options that drive decarbonisation and fit the core power demand of the vessel operating profile
Integration of energy saving technologies for merchant fleet decarbonization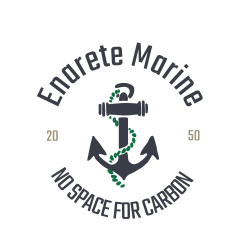 Elias Boletis
Senior Industry Advisor
Enarete Marine
Netherlands
The current paper will put emphasis on the integration of the emerging energy saving technologies and solutions on existing merchant vessels. It is our belief that the introduction of energy saving technologies can provide significant performance improvements contributing to the increase of the vessel energy efficiency. This integration needs of course to be tuned to each vessel type, size and operations. It requires a significant effort to maximize the efficiency improvement at the lowest initial cost. The purpose of the present study is to analyse these integration issues and provide useful guidelines to the marine industry.
Rapid growth in maritime fuel cell markets; technologies, markets, opportunities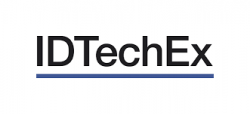 Luke Gear
Principal Analyst
IDTechEx
UK
While it is prosaic to say that no 'silver bullet' exists for marine decarbonization, multiple solutions are emerging. IDTechEx sees green hydrogen or ammonia powered fuel cells (FC) as a promising pathway to zero-emissions in hard-to-abate sectors. Hydrogen PEMFCs are the most technologically mature and the focus of suppliers, while solid-oxide FCs are nascent but solve many of PEMFC's pain points with fuel-flexibility and efficiencies of >80%. This presentation covers FC technologies, market adoption, and a market outlook using primary research from the IDTechEx report 'Fuel Cell Boats & Ships: PEMFC, SOFC, Hydrogen, Ammonia, LNG 2023 - 2033'.
The combined effects of multiple energy saving technologies
John Buckingham
Chief Mechanical Engineer
BMT
UK
Future prices of alternative green fuels may be a multiple of fossil fuel prices whilst their availability will continue to be in low volumes for some time. Energy Saving Technologies (EST) such as wind propulsion and hull air lubrication are required now to address the challenge of the IMO's CII targets. Demand for ESTs will persist to allow range to be extended with the low energy density fuels and to reduce fuel demand to offset their high prices. In this presentation the benefits achieved when different ESTs are combined on a dry bulker are presented.
Selecting the right decarbonization path for short sea shipping
Oskar Levander
SVP Business Development
Kongsberg Maritime
Finland
This presentation will review the various options which operators can adopt in the drive to decarbonize. Focusing on the pathways specifically for short sea cargo vessels, the presentation will provide a valuable perspective on how to assess alternative fuel and machinery options as well as scenarios in order to select optimum solutions.
Using techno economic analysis to select the optimal decarbonization pathway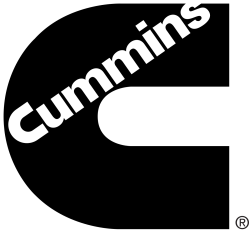 Scott Malindzak
Director - Global Marine Market Operations
Cummins Inc
USA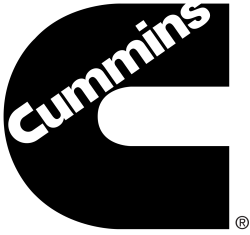 Jake Harris
Technology Manager – PSBU Technology Architecture and Planning
Cummins UK Ltd
UK
This presentation will describe how to use techno economic analysis of the various solutions in actual applications. The comparison is then used to help choose the optimal solution for the customer. The presentation uses an example of how the tools created for this purpose are used to evaluate and select a decarbonization path for a customer looking at various fuels, ICE engines, Fuel cells, and hybrid solutions.
Room 2

Integrating Alternative Fuels and Energy
09:00 - 14:45
Moderator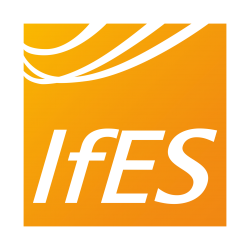 Lukas Kistner
Researcher
Institute of Electric Power Systems, Leibniz Universität Hannover
Germany
Economic comparison of ICEs and fuel cells in combination with synthetic fuels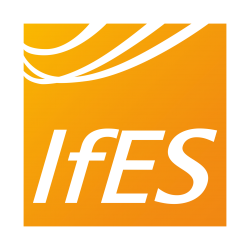 Lukas Kistner
Researcher
Institute of Electric Power Systems, Leibniz Universität Hannover
Germany
The decarbonization of the global ship traffic is one of the industry's greatest challenges for the next decades and will likely only be achieved with the introduction of synthetic fuels. Until now, however, not one single best technology solution emerged to ideally fit this task. Instead, many different energy carriers including hydrogen, ammonia, methanol, methane, and synthetic diesel are subject of discussion for usage in either internal combustion engines or fuel cells. In order to drive this ongoing discussion, we prepared a case study for the year 2030 with all eligible combinations of power technologies and fuels.
Integration of renewable energy forms and power generation systems.

Niels de Vries
Lead Naval Architect
C-Job Naval Architects
Netherlands
This presentation will discuss the integration of various renewable forms of energy storage (batteries, hydrogen, ammonia, methanol and others) and power generation systems (batteries, fuel cells and internal combustion engines). It will discuss the use of risk-based design to obtain equivalent levels of safety based on functional rules where prescriptive rules are too conservative or missing.
Revolutionizing the maritime sector with fully integrated hydrogen fuel cell systems

Jonas Brendelberger
Co-Founder
zepp.solutions
Netherlands
Fully integrated hydrogen fuel cell systems are revolutionizing several sectors. These systems contain all the components, subsystems, and control software necessary to efficiently convert hydrogen into high-voltage electricity, without any emissions other than pure water. In this presentation, several successful maritime applications of these systems will be discussed ranging from the 9m-long water taxi that was located in front of the expo entrance last year to the 67m-long training vessel "Ab Initio".
Experience from ammonia, liquid hydrogen and compressed hydrogen fuel cell vessels

John Roger Nesje
Sales Director
Seam AS
Norway
The journey towards decarbonisation is challenging for the maritime industry. Several different energy carriers and fuels are considered and evaluated. Battery is a wise choice in many applications but has its limitations. Therefore, both combustion engines and fuel cells are alternatives. These must be piloted with different fuels for further evaluation, learning and development. SEAM will, in this presentation, share experience from several maritime projects with fuel cell electrification and integration. The experience stretches from initial concept design and approval processes, until several months of duty with vessel operation in normal sailing conditions. Projects include both liquid and compressed hydrogen, as well as ammonia as hydrogen storage.
Marine decarbonization – challenges with alternative fuels and batteries

Peter Gommeringer
Application Engineering Marine Hybrid, Electric & Fuel Cells
Rolls-Royce Mobile Power Solutions
Germany
This presentation will review the challenges of battery and alternative fuel usage and offer some perspective on how the various challenges can be addressed in the course of moving forward on decarbonization.
Facilitating seamless integration with future energy sources.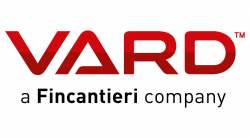 Gisle Anderssen
VP Sales and Marketing
Vard Electro
Norway
A deep dive into the challenges of system integration onboard vessels in the offshore wind segment and how to achieve optimal energy of onboard power systems. We look at today´s technology and the role system integrators will have in preparing vessels for the green transition and facilitating for seamless integration with future energy sources.
Intelligent integration for hydrogen: The need for invisible glue
Jeremy Bowman
Chief Technology Officer
Hypermotive Ltd
UK
A large challenge when developing future hydrogen and EV propulsion systems lies in the 'invisible' specialism of integration. Matching, optimising and ensuring seamless control and communication of sub-systems in an efficient and safe manner is critical. The engineering effort to do this is and get to production isn't insignificant. The result? For many low-mid volume manufacturers of commercial vehicles and industrial equipment, the development cost of adopting hydrogen isn't feasible, slowing the market and stunting end-user demand. This presentation will review the challenge and look at potential solutions to the invisible problem of integration, enabling a new era of possibilities.
Exploring synergies between marine hybridization and low life-cycle carbon fuels

Dr Michael Bunce
Head of Research
MAHLE Powertrain US
USA
Hybrid technology has demonstrated fuel consumption reduction potential in marine applications. Simultaneously, the marine industry is under pressure to rapidly decarbonize. This has led to the research and development of low life-cycle carbon fuels for combustion such as ammonia and methanol. However, there are significant barriers for these fuels to span full engine operation required of conventional diesel or natural gas marine engines. Hybridization is an enabling technology for these fuels by supplementing operation in key areas. This presentation highlights the technology of MAHLE Powertrain's high power / low voltage hybrid system and its synergies with combustion of low life-cycle carbon marine fuels.
Low carbon and electric ship fuel in marine applications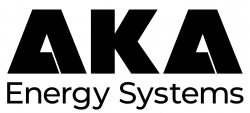 Denis Grynzspan
Business Consultant
AKA Energy Systems
France
Over the next decade the marine industry will see a significant increase in low-carbon fuels like Hydrogen, Methanol, Ammonia and others. How are these going to impact the marine industry and the electric systems onboard ships? Electrical Power Systems and Safety & Control Systems will become more complex and critical to ensuring reliability to maximize vessel operation, but also to optimize energy sources available onboard. To validate operational forecasts using data analytics, monitoring and optimizing the power plant will be of significant importance to reduce OPEX and record vessel emissions.
Wind Hunter - zero-emission project with wind propulsion and hydrogen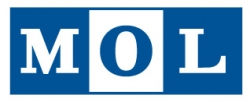 Keisuke Kimura
Research Engineer
MOL Technology Research Center
Japan
The Wind Hunter project is the ultimate zero-emission driving project, which combines wind propulsion sailing technology and wind energy converted to generate a stable supply of hydrogen. The Wind Hunter project applies this technology and combines hydrogen carriers and fuel cells with hydrogen generated by electrolyzer. The power is generated by power generation turbine. This combination of sail and hydrogen technology will enable vessels to sail on schedule even in periods of low wind.
Room 3

Business Cases and Strategies
09:00 - 17:00
An operator's perspective on the highs and lows of hybrid ferry operations.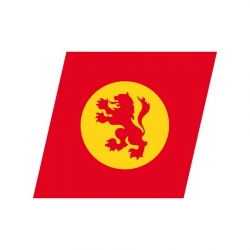 Alex Cross
Head of Engineering
CalMac Ferries Ltd
UK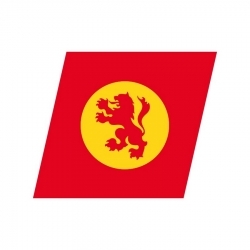 Louis de Wolff
Director of HQSE
CalMac Ferries Ltd
UK
CalMac Ferries have been operating three hybrid diesel / electric / battery ferries for eight years resulting in 23 years of operational experience. These ferries operate across Scottish Lochs and plug in and charge the batteries overnight which provides approximately 20% of the propulsive power during the timetable operations. This presentation will cover lessons learnt from operating hybrid ferries, the positives and challenges faced. It will review the commercial aspects and will also look to the future to discuss what may be coming next and how this experience is being used to prepare for all electric Scottish ferries.
Stakeholder perspectives and strategies for integrating alternative technologies through the lifetime of a vessel

Jan-Erik Räsänen
Head of New Technologies
Foreship Ltd
Finland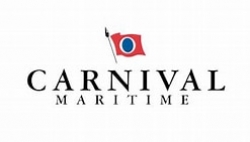 Malte Zeretzke
Head of R&D
Carnival Maritime
Germany

Manfred Stefener
Managing director
Freudenberg e-Power Systems
Germany
This extended presentation discusses the integration aspect of new alternative technologies to either existing ships or how it should be considered in a new build where the expected lifetime of the ship is 20-30 years and where it may be necessary to do a midlife upgrade to next generation of alternative technologies The participants are Foreship, a highly respected, ship design and engineering company which has developed an unrivalled breadth of services since its formation in 2002 and their customer Carnival Maritime who will bring the perspective and strategy of a ship owner. Following the presentation of the perspectives the presenters will open the floor to questions and discussion.
Providing investment decision support to ship owners considering fuel cells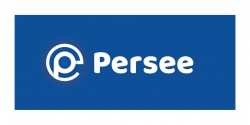 Guillermo Simón Romay
Project Manager
Persee
France
Work Package 7 (WP7) of the EU ShipFC project aims to turn the technical and economic knowledge developed through the project into a broader analysis of the positioning of NH3/SOFC in the maritime sector and compare it with alternative fuels. To achieve this several actions are necessary such as: Establishing a reference database of socio-economic parameters characterising the relevant maritime sub sectors for the introduction of SOFC/NH3 power supply. Modelling of NH3/SOFC power systems on board ships. Modelling of NH3 supply chains for maritime applications (Using TedHy tool from Persee). Creating a ShipFC tool to best provide decision support to ship owners when considering investing in Fuel cells. Running end to end cases analysis with partner vessels using both the ShipFC tool (for on board the vessel analysis) and the upgraded version of TedHy (for the NH3 supply chain). The presentation will describe the actions already taken, the actual state of the project and the steps that must be taken in the future to achieve the desired objectives.
The holistic business case for the introduction of automooring

Markku Hokkanen
Partner - Sales
3mar Ltd
Finland
This presentation provides a case-study which demonstrates the various aspects of introducing automooring which operators need to consider. The study includes a review of the performance of the system itself, the preparations onboard the vessel taking into consideration both retrofit and new build projects. In addition, it considers the necessary shore side civil works. Importantly for operators considering such a project, the presentation outlines the required approvals, permits, timeline, work procedures and the consequent impact on operational practices, and a review of costs and emissions. This presentation is an absolute must for both vessel and port operators considering automooring especially for ferry traffic.
How vessel owners can avoid unnecessary business risks and costs by understanding C-Rate.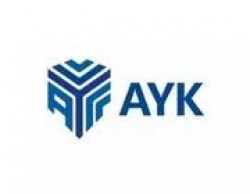 Edward Carney
Global Head of Sales
AYK Energy
USA
This deep dive presentation is aimed directly at vessel owners and operators considering a retrofit or new build utilizing battery ESS. It aims to help them understand the real costs of over specifying battery applications. C-Rate is an overused and mostly misunderstood phrase in the battery industry. Vessel owners often ask for a 2 C or 3 C battery without really understanding the true costs associated with a high C rate system. This presentation will give a detailed definition of C-rate and will go into the benefits, costs and risks associated with high c-rate and low c-rate batteries and their support systems.
Room 1

Port and Charging Infrastructure
14:00 - 16:30
Moderator
Galen Hon
Principal
The PoliSea Group
USA
Clean shipping strategy port of Amsterdam

Jan Egbertsen
Manager Innovation
Port of Amsterdam
Netherlands
This presentation will provide a brief overview of the strategy of the Amsterdam Port Authority concerning the development of clean shipping in the Amsterdam Port. It will answer, among other questions: What is the role of a pro-active port authority, which clean fuels are best for maritime use, how to implement on shore power supply, and the role of smart shipping. The presentation will provide insight concerning strategy but also cover relevant concrete actions and pilot case studies.
Decarbonizing freight movement at the Port of San Diego

Thomas Maclean
Program Director, Energy and Policy
Port of San Diego
USA
The Port of San Diego is focused on reducing emissions by implementing its Maritime Clean Air Strategy (2021). The terminals are adjacent to an urban area where the residents have many more than average health issues affected by air quality. The port is, therefore, reducing greenhouse gases as well as criteria pollutants (i.e. nitrogen oxides and diesel particulate matter, etc.). In this presentation Thomas Maclean who is Program Director, Energy and Policy at the Port of San Diego will discuss the current efforts which include: Vessel speed reduction as ships approach. Electric assist tugs in the bay. Shore power for ships at berth. Electric cargo handling equipment -- cranes, yard tractors, etc. Zero emission trucks for on road.
Understanding the complexity of integrating electrical ferries with charging stations

Stein Ruben Larsen
SVP Sales
Norwegian Electric Systems
Norway
A full electric ferry route depends on deep technical knowledge. From the complexity of the onshore grid to the transfer of power and energy from shore to the vessel. It's important to understand how to handle the energy received onboard, from the plug, via the battery system and to the propulsion system and other onboard systems. Communication between the vessel and the charging station to create safe, reliable operation is all about choosing a system integrator which knows all the key elements, from grid to propeller. This presentation will highlight the most essential elements a system integrator needs to consider in zero emission ferry operations.
Supporting shore power for future large full electric RoPax projects

Damien Feger
CEO
NG3
France
This paper will present the main characteristics of recent and on-going projects of PLUG shore power as well as review the new developments we foresee. In particular to support future full electric large RoPax projects which are coming up in the constant need to reduce shipping emissions.
Future options for marine fuels and fast charging.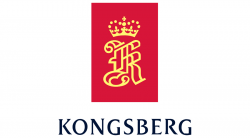 Amit Gupta
Lead Engineer
Kongsberg Maritime
Norway
The present focus of the shipping industry is to enhance vessel efficiency with reduced environmental footprint. Electric Hybrid/ Pure Electric propulsion is still in the development stage. Safety and fast charging of batteries are still a big hurdle to overcome. In this presentation, future options for marine fuels like hydrogen, gas to liquids, ethanol, biogas along with better current/charging capacity of Li-Ion batteries will be discussed
Room 2

Which Battery for your Electric Ship?
15:00 - 16:30
This session is held in cooperation with The Maritime Battery Forum which has since 2014 facilitated exchange of knowledge based on experience from the usage of batteries within the shipping and offshore industries. The session will bring together presentations which demonstrate the option and best use cases and will feature extensive Q&A and discussion.
Moderator

Syb ten Cate Hoedemaker
Managing Director
Maritime Battery Forum
Netherlands
Presentation from Echandia

Johan Larsson
Head of Sales
Echandia
Sweden
Presentation from ZEM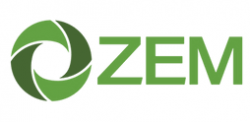 Egil Mollestad
CEO
ZEM AS
Norway
Presentation from Praxis Automation

Benjamin van Dam
Sales Director
Praxis Automation Technology
Netherlands
Presentation from Spear Power Systems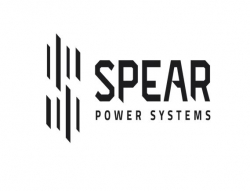 Alessandro Mercante
Business Development Manager
Spear Power System
Italy
Presentation from EST Floattech

Walter van der Pennen
Business Development Manager
EST-Floattech
Netherlands
Panel Q&A and discussion

Syb ten Cate Hoedemaker
Managing Director
Maritime Battery Forum
Netherlands

Benjamin van Dam
Sales Director
Praxis Automation Technology
Netherlands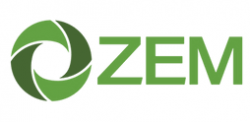 Egil Mollestad
CEO
ZEM AS
Norway

Johan Larsson
Head of Sales
Echandia
Sweden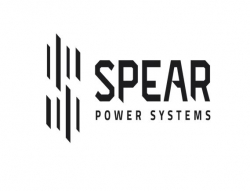 Alessandro Mercante
Business Development Manager
Spear Power System
Italy

Walter van der Pennen
Business Development Manager
EST-Floattech
Netherlands
Room 1

Port and Charging Infrastructure
09:00 - 12:50
Moderator
Galen Hon
Principal
The PoliSea Group
USA
High-power, liquid cooled, fast charging for vessels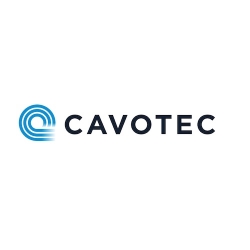 Dr Jörn Bullert
Product Manager Charging Systems
Cavotec
Germany
This presentation will describe a megawatt charging system (MCS) which features either a manual or an automated connection to the vessel inlet. The charging system provides industry-leading charging speeds and consists of a high-power electronic module with a cooling device, an MCS connector with a liquid cooled cable and an MCS inlet as a mating device located on the vessel. Active cooling enables the system to provide between 1MW and 4.5MW of charging power (up to 1500VDC and 3000A). The MCS system, developed by Cavotec, also provides crucial data such as voltage, amperage and system temperature via user dashboards.
Commercial and strategic benefits of enabling offshore windfarms as charging stations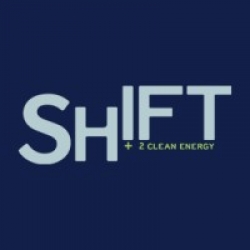 Brent Perry
CEO / Chair
Shift Clean Energy / Zero Emissions Ship Technology Association
Canada
For all their environmental benefits, offshore windfarms aren't an end-to-end 'green' solution. Essential maintenance on these remote assets requires vessels to travel to the turbines - vessels which often by necessity run on harmful fossil fuels. This presentation will outline how PwrSwäp, the first of its kind, pay-as-you-go energy-subscription service is used to electrify this fleet of workboats, adapting wind turbines at remote offshore locations to become charging stations for the interchangeable battery ePods. This scheme not only extends the range of fleets servicing the farms but can also be used by vessels in transit to optimize the farms' "green value". Brent Perry, CEO of Shift Clean Energy will speak about the benefits of electrifying microeconomies and vessels holistically, and the role of PwrSwäp as a viable, commercial solution.
Benefits and challenges for vessel electrification - shore side focus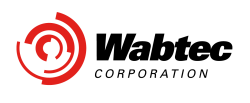 Guido Gommer
Director Product Strategy
Wabtec
Germany
The benefits of electrification are well known but there are still a lot of nuances and challenges on the way to sustainable marine transportation. How is it possible to have higher productivity and shorter ROI? When more ports have automated charging infrastructure it is natural that more standardization will follow. This will improve acceptance, interoperability, needed investment and total project lead time. And it cannot compromise with safety and productivity, therefore quality, reliability and automation are top features for chargers. Considering all ports with different infrastructure and environmental factors, it is challenging. This presentation will describe how it is possible.
Hydrogen from propeller to propeller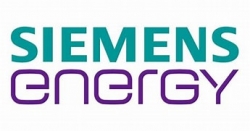 Frank Beckmann
Sales Commercial Vessels
Siemens Energy
Germany
Siemens Energy provides electricity with its wind and solar generators. In order to store this electrical energy, it is converted, by electrolyzers, into chemical energy, which can be bunkered, transported or converted into other fuels. This presentation will describe the solutions offered by Siemens Energy and its partners for the re-electrification and distribution of that electrical energy for maritime applications.
VBEV project - Supporting the development of bi-directional vessel charging

Sarah Fear
Knowledge Exchange Manager
University of Plymouth
UK
Dan Turner
Director
Apricity Sustainability Consulting Ltd
UK
Following the installation of UK's first marine charging network in Plymouth, Aqua superpower is leading a consortium to explore the development of a UK demonstrator of bi-directional vessel charging. The Virtual Bunkering for Electric Vessels (VBEV) project will focus on emergent bi-directional charging technology developed, demonstrated and in early release for road vehicles. This game-changing technology has already demonstrated that it can effectively enable electric vehicle drivers to reduce their energy costs and cut carbon by accessing greater levels of renewable technology at off-peak periods and discharge energy when needed.
A new concept for infield recharging of electric offshore wind support vessels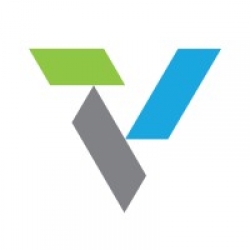 Ross Mitchell
Business Development Engineer
Verlume
UK
This presentation will cover a collaborative concept that has been developed using Verlume's subsea battery storage system and Oasis Marine's offshore charging solution to establish a novel network of intelligent in-field charging infrastructure powered by renewable energy at offshore wind farm sites. As one of the major barriers to full electrification of offshore maintenance vessels is the range of their battery technology, the at-sea charging will accelerate the adoption of hybrid and fully electric vessels by providing a means of maximizing operating efficiency and range, as well as the value to both the vessel and offshore wind farm operator.
Shore power in Europe: Status and lessons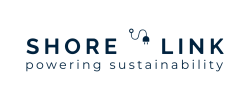 Levan Chikviladze
Sales Manager
ShoreLink
Estonia
This presentation will start with a review of shore power market situation in Europe. This will include technology trends as well as the most common challenges for ports during the preliminary phase and procurement. The presentation will be based on cases from different ports in Europe where cable management system solutions were sought from ShoreLink. In addition to that, recommendations for related stakeholders will be provided.
The goldilocks principle: Shore charging just right for small ferries.

Markku Hokkanen
Partner - Sales
3mar Ltd
Finland
The number of existing vessels is vast, and it is not that viable to replace them all with new-builds. Shore charging infrastructure for larger vessels requires substantial infrastructure. Charging technologies for leisure boats and small craft, whilst not requiring that sort of infrastructure, is quite limited without it. However, some of the more useful electrification projects are for vessels serving passenger and vehicle traffic often at relatively small scale and in inhabited areas, city centers, river crossings and narrow straits. Exactly the places where the need for clean air is highest. This presentation will describe a solution especially suitable and just right for the large number of projects in this in-between category.
Room 2

Integrating Alternative Fuels and Energy
09:00 - 12:00
Moderator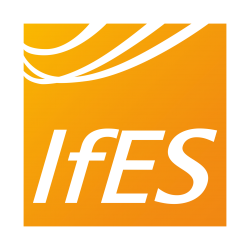 Lukas Kistner
Researcher
Institute of Electric Power Systems, Leibniz Universität Hannover
Germany
Zero emission from power generation to propeller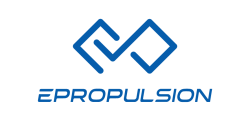 Mingwei Shi
R&D Director of ePropulsion Shanghai R&D Center
ePropulsion Technology Limited
China
This presentation will cover an integrated solution of energy systems, electric propulsion systems, and intelligent control and management systems. An applied case will be outlined in the presentation to elaborate on the integrated solution's performance, and capability in meeting specific demands. Compared with combustion engines, ePropulsion's integrated electric power solution excels in clean, efficient, intelligent and maintenance-free technology. Not only does it bring a better experience for users, but it also helps with significant reduction in energy consumption, noise and emissions.
Energy Transition: Electrification and Lower Carbon Intensity Fuels
Bjorn Hoefnagels
Manager New Business
Pon Power
Netherlands

Marinus Jansen
Global marine technology steward
Caterpillar Inc
Germany
Exploring energy efficiencies of the production value chain and marine design considerations by lower carbon intensity fuel-type, including electrification, for marine segments. This presentation will provide an introduction to a short carbon cycle for methanol as a hydrogen carrier and marine fuel. It will showcase how an energy source mix of lower carbon intensity fuels and renewable shoreside power correlates to propulsion arrangements. The marine energy transition is supported by three (3) pillars: Energy Substitution, Energy Displacement and Energy Saving. Caterpillar has been working on the energy transition for a long time and can help define environmental goals and develop services and products that meet a variety of industry needs.
Electrification of ships - New developments in fuel cell, battery and hydrogen storage

Julien Boulland
Leader Sustainable Shipping
Bureau Veritas Marine and Offshore
France
This presentation brings the perspective from Class. It considers the regulatory framework, provides feedback from projects on regulatory approval, and offers a technology overview.
Methanol-to-Hydrogen generation on-board and on-demand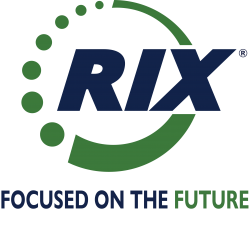 Bryan Reid
Chief Sales Officer
RIX Industries
USA
Shipbuilders face a high bar in the shift to greener technologies – reduce carbon emissions by at least 50 percent by 2050. Hydrogen-on-demand offers a solution. This presentation will describe a patented system which eliminates the complexities of compressed cryogenic liquid hydrogen by tapping into safe, stable methanol as a feed source. Existing diesel tanks instead store liquid methanol at ambient conditions, and hydrogen systems drop into existing shipboard infrastructures with minimal retrofit while meeting decarbonization mandates.
How to successfully master the challenges of hybrid powertrains

Thomas Winkler
Manager Hybrid Powertrain
Geislinger GmbH
Austria
While batteries, variable speed drives, and motors of hybrid propulsion systems are chosen carefully, it appears that the rest of the driveline is chosen based on the lowest investment cost. However, when savings are made in the wrong place, there is a significant impact on the reliability and performance of such systems. As a result, issues concerning the mechanical drivetrain, such as component reliability, system stability and condition monitoring often go unaddressed. By tackling these challenges early in the design phase, false economies can be avoided, and the hybrid powertrain can operate with the lowest total cost of ownership.
Fuel flexible hybrid combined cycle: Pathway to net zero operation
Michael Welch
Industry Marketing Manager
Siemens Energy UK
UK
Hybrid Combined Cycle is an innovative power and propulsion plant concept utilizing 13MW class gas turbines in combination with small reciprocating engines, steam turbines and battery energy storage. This technology combination allows optimized energy efficiency across a wide operating range, minimizing fuel consumption and reducing overall CO2 emissions. With LNG as the primary fuel, this gas turbine-based system offers low NOx emissions and low methane slip too. The presentation will also cover ongoing development work to enable the gas turbine to operate on hydrogen and methanol, while retaining LNG capability, for maximum fuel flexibility with minimal performance impact.
Room 1

Simulation, Modeling and Testing
14:00 - 17:00
Minimizing implementation costs and risks through virtual system integration combined with data analysis and monitoring
Amodio Palma
Development Expert - Simulation
WinGD
Switzerland
This presentation will describe a powerful tool for ship builders and operators which increases their insight into system performance in order to reduce operating costs and environmental footprint. WinGD Integrated Digital Expert (WiDE) uses advanced data acquisition, analysis and modelling to compare energy systems in-service operation with their ideal reference performance for real-time conditions, identifying anomalies before they raise alarms and alerting crew to potential issues. The presentation will demonstrate how owners and operators of hybrid vessels can minimise costs and risks by using WIDE alongside the WinGD X-EL virtual integration system (described elsewhere in the conference).
Using advanced power analysis methods to shorten test time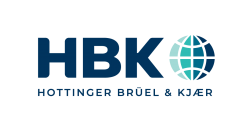 Klaus Lang
Business Development Manager
HBK
Germany
In this presentation two advanced methods of power analysis will be explained, both significantly shortening the test time for electric drives. The first one is a dynamic power measurement method (based on switching frequency, patent pending). This allows machine mapping and WLTP testing in parallel, rather than in series. The second one is cycle recording based power analysis using advanced cycle detection and this method allows dynamically reduced setpoint test time with increasing rpm and thus shortens the total test time of an electric motor.
Optimization of a zero-emissions tugboat propulsion using multi-physics system simulation

Michael Zagun
Application Engineer Marine & Ground Transportation
Gamma Technologies
Germany
This presentation highlights the multi-objective optimization of a fuel-cell powered in-harbour tugboat propulsion under selected duty cycle and weather conditions. The dynamic and multi-physics system simulation model integrates a thermodynamic / electrical fuel cell (balance of plant) and an electro-chemical energy storage model offering realistic component behavior. The optimal controls solution utilizes an online model based ECMS Controller capturing the dynamics of the system and its constraints. The proposed modelling approach exploits the energy saving potential of the propulsion and power supply system design, grants deep insights into component health aspects and thus offers a reliable and efficient development workflow.
Investigations of the dynamics in large DC-links using HiL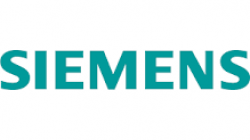 Ralph Schummer
Technical Consultant
Siemens AG - Digital Industries
Germany
This presentation gives an insight into the optimization quality and the benefits that simulation enables. The complexity of the AC part in ship grids has often decreased, but significantly, on the DC side, it has increased. For example, the dynamics of a DC system are much higher, and simply assuming that the system will work properly is too risky. For this reason, it is necessary to carry out simulations that are able to investigate the system dynamics as realistically as possible. The method of choice is a Hardware in the Loop (HiL) simulation which integrates the real control hardware.
Human facing risks on pathway of waterborne transport electrification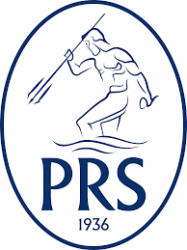 Marek Narewski
Technical Specialist
Polish Register of Shipping
Poland
Class societies have a role assuring overall ship safety, considering all relevant risk factors to supervise design, construction, and maintenance. The current trends to decarbonize shipping, novel electrical and hybrid propulsion systems, automation, and the corresponding increase in systems complexity, creates demand to assure that the ship itself, its equipment and operation will not lead to any unwanted scenario. Recently published data by EMSA present some unwanted trends needing analysis to minimize the already known ship related risks with power generation, propulsion and navigation that are also present when we introduce alternative technical solutions for multimodal waterborne transport safety.
Room 3

Business Cases and Strategies
09:00 - 17:00
Strategic and business considerations for tug operators, owners and port authorities
Oskar Levander
SVP Business Development
Kongsberg Maritime
Finland
This presentation will review the business and strategic considerations for tug operators, owners, and regulators; whether independent operators, port authorities or increasingly shipping lines operating proprietary tugs. Tugboats are too small to come under IMO GHG regulation, but they do operate in complex and sensitive areas where environmental considerations are focused on local air quality, but also individual decarbonization targets of different stakeholders. This in turn means that the strategic drivers are somewhat different than for larger shipping and more varied. The analysis will include harbor and escort tugs and detail the best options for energy source, machinery type, propulsion, efficiency and reliability. The conclusion will offer insights on costs and benefits looking at capex, opex and lifetime costs of the options available.
Vessel underway with ammonia and fuel cell - a feasible solution for the immediate future?

John Roger Nesje
Sales Director
Seam AS
Norway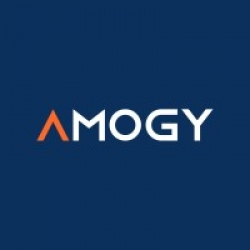 Christian Berg
Managing Director
Amogy
Norway
This extended presentation is aimed at helping vessel owners and operators assess whether vessels powered by ammonia with fuel cells offers a feasible immediate solution to their need to decarbonise. It will feature the experts involved in the development of the first vessel to be powered by ammonia in combination with fuel cells. The presentation Includes joint Q&A where you can ask questions of all parties.
M/V Hydrogen One – How developing the world's first methanol fuelled towboat can inform other green shipping projects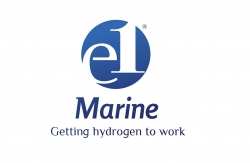 Robert Schluter
Managing Director
e1 Marine
USA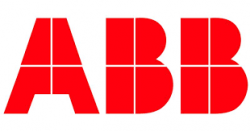 Dave Lee
VP of Sales – Global Workboat Responsible Marine Systems
ABB Inc - Marine & Ports
USA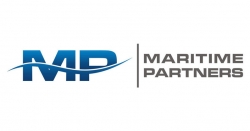 Austin Sperry
President
Maritime Partners
USA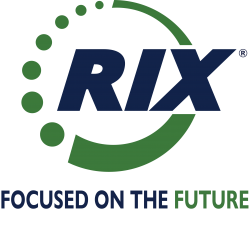 Bryan Reid
Chief Sales Officer
RIX Industries
USA
Speaker from PowerCell will be confirmed shortly
Sweden
This extended presentation brings together the partners of M/V Hydrogen One. It highlights the ambitions of the project, its development work and lessons to date. The presentation asks whether a single vessel has the potential to radically change how an industry operates. M/V Hydrogen One is on track to be the world's first methanol-run hydrogen fuel cell working towboat. A vessel which could unlock a sustainable maritime industry and the decarbonization of inland waterways and larger ocean-going vessels. Austin Sperry, President, Maritime Partners, will highlight the ambitions for the project, including the incorporation of Hydrogen One into its own fleet of vessels as well as perspectives on the market dynamics for investing in new low emissions vessels. Robert Schluter, co-Founder and Managing Director of e1 Marine, will share how its technology can create fuel cell-grade hydrogen from methanol and water, safely and cost effectively onboard vessels and what the Hydrogen One project could signal for the wider decarbonization of the maritime industry. David Lee, Senior Account Manager, Commercial Vessels, ABB Marine & Ports, provides insight into the case for electric propulsion versus diesel, factors to consider including emissions, efficiency and range alongside the development of new standards for onboard use and integration of new power sources. Brian Reid, Chief Sales Officer at Power Cell can offer insight regarding applying fuel cell technology to the vessel, including e1 marine's solution as well as switch gears and batteries. Elliot Bay Design Group will also share insights into the design considerations for ensuring the feasibility of the vessel and what implications there are for similar ships running on new fuel sources.
Update: Beluga 24 – the world's fastest emission-free passenger ferry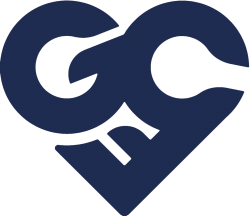 Hans Thornell
Founder and chairman
Green City Ferries AB
Sweden

Peter Brooks
OEM account manager, marine and port solutions
BAE Systems Inc
USA
This presentation will provide an update on Beluga 24. Together with some of the world's best experts including BAE Systems , Green City Ferries has developed a 150-passenger ferry making 30kts of energy from either batteries or hydrogen. In the high-speed segment, it is all about energy efficiency because batteries, as well as fuel-cell installations, weigh a lot more than diesel drivelines. This speech will outline the challenges and choices made. The presentation will cover technical, economic and political challenges; the impact of efficiency; the performance of Beluga 24; the choices made in the design phase. The presentation will include input from one of the key stakeholders in the project, BAE Systems.
Free Fuel: The business case for wind assisted hybrid propulsion

Dr Nico van der Kolk
Lead Naval Architect & Founding Partner
Blue Wasp Marine BV
Netherlands
This presentation will provide vessel owners currently considering their decarbonization pathway, with a comprehensive understanding of the business case for wind assisted hybrid propulsion. This focus reflects the remarkable uptick in interest by vessel owners in this strategic option. Covering the specifics of types and operational profiles along with the dynamic routing technology, a real-world analysis will be offered in particular comparing fuel savings and efficiency improvements available (EEX/CII).
Room 2

Systems Control and Optimization
12:45 - 15:15
Moderator

Peter van Duijsen
Researcher
The Hague University of Applied Sciences
Netherlands
A fully integrated, hybrid-electric solution – From helm to propeller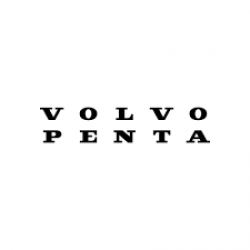 Jan Willem Vissers
Director of Marine Commercial
Volvo Penta Marine
Netherlands
This presentation will describe a modular and flexible approach to hybrid-electric solutions. Jan Willem Vissers, Director of Marine Commercial Sales, will share real-life test cases of Volvo Penta's fully integrated, hybrid-electric solutions – from helm to the propellers, including tests of pay by the hour business models.
The benefits of an integrated hybrid and energy management system measured on a 7000 CEU PCTC in operation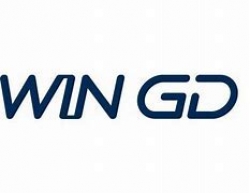 Nikolaos Styliaras
Hybrid Control Development Expert
WinGD
Switzerland
An appropriately controlled hybrid energy system as an integral part of the ship's energy system is emerging as one of the most cost-effective solutions for deep-sea vessels to meet future environmental targets, combining the high efficiency of low-speed two-stroke engines with optimally sized electric drives, machines, and energy storage units. This presentation will describe WinGD's proprietary energy management system X-EL which ensures that the vessel has the right power delivered in the most fuel-efficient way at all times. It combines simulation of the energy system with real-time monitoring to identify the most suitable mode of operation for current conditions as well as improving reliability and load response across the integrated power system. The launch of X-EL follows WinGD's first contract to deliver hybrid system integration and energy management, for four LNG-fueled pure car and truck carriers due to enter service in 2023. The vessels will be powered by X-DF2.1 dual-fuel engines as part of a battery-hybrid system developed by WinGD.
System architectures and optimization solutions for electric & hybrid vessel owners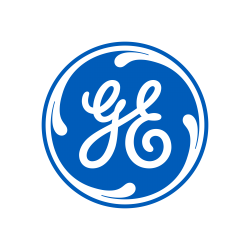 Dr Makhlouf Benatmane
Marine Navy Solutions Leader
GE Power Conversion
UK

Kevat Chavan
Product Leader for Digital Solutions
GE Power Conversion
UK
Electrification and hybridization of vessels is essential to help reach the goal of a greener and low-emissions future for the maritime industry. Along with these technologies, data-driven intelligence, control and optimization tools can yield further reductions in maritime GHG emissions and help implement the path to decarbonization. This presentation will cover technologies, system architectures and optimization solutions available from GE that can be adopted to help vessel owners operate more efficiently today, whether at sea or in port. Based on GE's expertise across energy, renewables and maritime domains, they will outline how electric ship and digital technologies are also important enablers to integrating and managing a transition to cleaner energy sources into vessels and ports' power networks. They will conclude by considering the practical system- and operational-readiness level steps that, working collaboratively, will support adoption of new technologies in the sector.
Electrifying a fleet: 10 new passenger ferries in Lisbon

Hans Fredrik Moe
Vice President, Sales Short Distance Shipping​
ABB Marine & Ports​
Norway
We will dive into the system integration behind the 10 identical ferries that will operate on 3 different routes crossing Tagus River, Lisbon. Demanding light weight and high efficiency, we look at how ABB optimized the electrical system, from grid to propeller.
How to secure ride-through operation in DC distribution

Teemu Heikkilä
Head of Product Line, Converters
The Switch / Yaskawa
Finland
As the new IMO regulations force vessels to reduce their carbon footprint, DC distribution offers a viable option to reach these targets. This creates a shift in technology from AC systems toward DC distribution. The presentation gives an overview of the DC distribution benefits. It discusses the different protection methods needed in DC distribution compared to AC. It gives an understanding of why game-changing protection technology is needed and provides a solution for protective devices that cover various failure scenarios supported with a case study.
Structuring, controlling and protecting the DC Grid in marine applications

Peter van Duijsen
Researcher
The Hague University of Applied Sciences
Netherlands
The structure of a Marine DC grid enables control and protection in a different way, as usually employed in AC grids. Power electronic converters are used for both control and protection. The structure of a DC grid is also determined by the type of power electronic converters being centralized or decentralized. Power congestion management greatly improves the fault tolerance of a DC grid. Although power electronics introduce extra losses, the DC grid can be used more efficient than the AC grid.
Room 2

System integration 2.0
15:30 - 17:00
In cooperation with CIMAC, the International Council on Combustion Engines, which represents the large engine technology sector - diesel and gas engines and gas turbines which are used inter-alia for marine propulsion. This session will cover (but not be limited to) discussing how to handle the increasing complexity -new technologies/fuels, digitalization- and is asking what the current limits are for marine sector electrification. The session reflects the focus of CIMAC Working Group 20 consisting of and open to engine builders, engineering companies, research organisations, system component suppliers such as electrical equipment & automation, controls, batteries, gears, propulsors and thrusters, heat exchangers, steam turbines, and system integrators including engine users, shipyards, and Classification Societies. Five invited panellists from the sector will discuss the topic and then open the discussion to the floor.
Room 1

Charging standards for marine vessels
09:00 - 11:00
This session is held in cooperation with CharIN, the organization that represents the ISO 15115 charging communication protocol, the CCS and MCS charging plug. Under the CharIN umbrella, cross-industry stakeholders – in the automotive, marine and aeronautics industries, work together to make the user experience reliable, easy and smooth. Its international community is comprised of leading global companies representing every link in the e-mobility value chain, and multiple experts have been working together as a team to drive the requirements for charging all kinds of battery-powered transport systems. A special task force has extended the scope to commercial vehicles, thus setting requirements and standards for the development of the megawatt charging system (MCS up to 5MW) which will be used to charge heavy-duty transport systems like inter alia, e-ferries and e-ships.
Moderator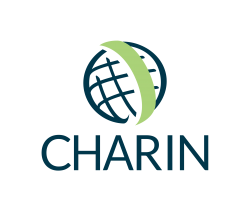 Jacques Borremans
Managing Director Asia
CharIN EV
Hong Kong
ISO 15118-20 as a communication protocol for E-Mobility in harbours/Marine Industry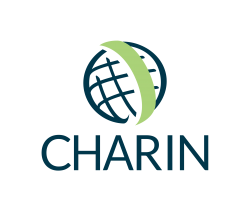 Jacques Borremans
Managing Director Asia
CharIN EV
Hong Kong
The Marine Industry will require Megawatt charging & beyond. To be able to handle those power levels harbours will require encrypted communication protocols that allow for Smart charging, V2G capabilities, Automated charging, Wireless charging, seamless payments between CPO in different locations. This presentation will provide a thorough overview of the MCS.
MegaWatt charging of ships - connections beyond the hull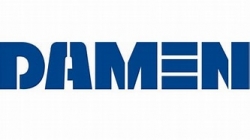 Peter Rampen
Principal Research Engineer
Damen Shipyards
Netherlands
Damen already has experience with developing and realizing charging systems for fully electric vessels. These shore-side charging solutions have been developed dedicated for each specific ship type. For the next step in the electrification of shipping, "charging as a service" has to be available in locations where these ships are operating. This requires standardized charging solutions for interoperability. The (Megawatt) charging standards for automotive applications are a promising basis for such a maritime charging standard. However, implementing these standards comes with their own challenges which will be highlighted and discussed in this presentation. Furthermore, the local power grid is not always sufficient to supply the required Megawatt-scale peak powers. A solution for this challenge can be Energy Hubs, which is shoreside microgrids with local storage, optional local power generation and a reduced power grid connection including communications. Experiences with such microgrids and a concept for floating energy hubs will be discussed as part of the presentation.
Presentation by Cavotec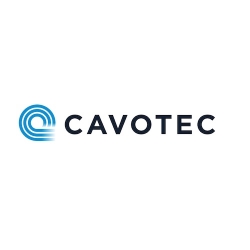 Dr Jörn Bullert
Product Manager Charging Systems
Cavotec
Germany
Charging infrastructure for electric & hybrid vessels: Building charging and shore power infrastructure – what are the possibilities and challenges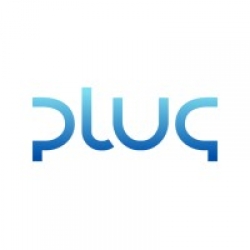 Maria Bos
CEO
Plug Port
Norway
Maria Bos has more than 15 years of experience from working with innovation, digitalisation, and strategy in both the financial industry and within renewable energy. After heading the group strategy and sustainability unit in the Norwegian renewable company Eviny for some years, she was appointed CEO of Plug in 2020. Originally founded by the Port of Bergen and Eviny, Plug aims on speeding up the development of shore power and maritime charging both in Norway and in other countries through designing, building, operating as well as investing in shore power and charging projects. Through Plug Maria has contributed to several shore power and charging projects both in Norway and abroad. She holds a degree from the Norwegian School of Economics, specialising in strategic management and finance, and represents Norway in Eurelectric´s working group on E-mobility.
Panel Discussion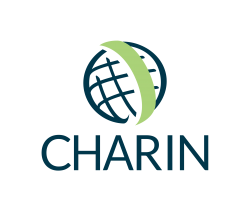 Jacques Borremans
Managing Director Asia
CharIN EV
Hong Kong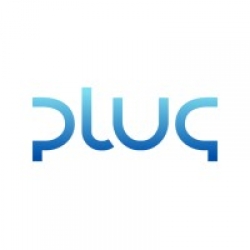 Maria Bos
CEO
Plug Port
Norway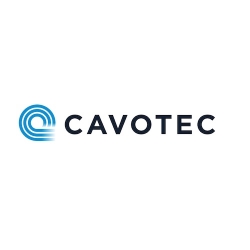 Dr Jörn Bullert
Product Manager Charging Systems
Cavotec
Germany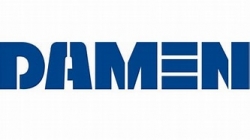 Peter Rampen
Principal Research Engineer
Damen Shipyards
Netherlands
Room 2

Energy Storage Developments
09:00 - 12:25
Moderator

Syb ten Cate Hoedemaker
Managing Director
Maritime Battery Forum
Netherlands
Quantifying the benefit of battery energy storage for passenger ship CII performance

Jan-Erik Räsänen
Head of New Technologies
Foreship Ltd
Finland
The International Maritime Organization's Carbon Intensity Indicator on January 1, 2023, demonstrated serious intent to cut 40% from ship GHG emissions. By 2030, many low carbon fuels proposed as drop-in combustion alternatives will not be fully ready before 2035. In the meantime, an extraordinary opportunity exists for zero emission battery power to stake its claim as a mainstream ship propulsion technology. Already used to enhance load flexibility, boost efficiency and provide zero emission power when needed, by 2022 almost 500 ships were in operation featuring shipboard batteries. At 550MWh, in service power had more than tripled since 2018. Foreship has overseen 40 ship battery installation projects, developing a five-step implementation approach for ships which spans everything from the initial case study to commissioning. It is also technical partner in Current Direct, the EU-funded project to create a battery technology and coordination solution for inland waterway and coastal transport in Europe. Foreship's experience indicates that, as part of an integrated ship power solution, batteries can already help owners consume up to 15% less fuel. Furthermore, based on its key role in the largest ever battery installation on board a cruise ship, the company can offer unique insights into the growing hours and range available to fully sustainable stored energy. In a presentation that will outline marine battery technology developments, and explore the design, installation and approvals process, Foreship Chief Technical Officer, Jan-Erik Räsänen, will quantify the truly significant impact zero emission stored energy can make on cruise industry CII objectives.
12-year review of Li-ion maritime energy storage systems

Walter van der Pennen
Business Development Manager
EST-Floattech
Netherlands
This presentation will review the experience of EST-Floattech which started 12 years ago supplying the sector with the first generation of li-ion maritime energy storage systems. Over the intervening period, it has supplied systems for over 200 projects. The review will discuss what has been learned in that period and from those projects but more importantly what those lessons provide for the development of the next generation maritime energy storage systems.
Designing scalable compact fuel cell modules with easy maintenance and service in mind

Stuart Sharp
Sales Manager
PowerCell Group
Sweden
This presentation will describe a scalable and compact high-performance marine fuel cell module specifically designed for easy maintenance and servicing to ensure maximum uptime. A preventive maintenance approach, based on specific usage profiles, provides further risk mitigation utilising back-up systems, continuous monitoring and operator training.
Solving the challenges of large ESS installations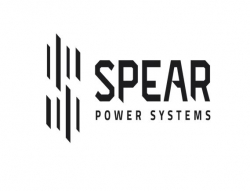 Alessandro Mercante
Business Development Manager
Spear Power System
Italy
The maritime industry claims the need for greener ships to reduce GHG and comply with new environmental regulations. The use of green technologies represents one of the solutions offered by the market. The battery system is certainly one of the most promising and proven technologies available today to meet this need. The result is a growing demand to install onboard massive battery systems with more embedded energy. Given the space and weight constraints onboard, the challenge is frequently technical rather than economic. Spear's R&D team has developed a new solution to address this challenge. Come and discover our innovative approach!
Powering zero-emission vessels with hydrogen fuel cells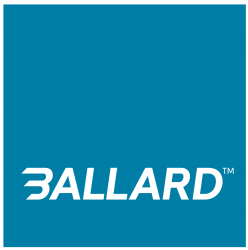 Thomas Therkild Petersen
Product Line Manager Marine
Ballard Power Systems Europe
Denmark
For marine operators transitioning to zero-emission propulsion systems, hydrogen and fuel cell solutions are now certified to offer the most promising route to meet emission requirements. In this presentation Thomas Therkild Petersen from Ballard will explain why FCs have what it takes to be a catalyst in accelerating net-zero technology, and how Ballard's DNV type approved FCwaveTM module is a true plug-and-play solution that can provide optimal replacement for conventional combustion engines onboard ships. The presentation will also feature several vessel projects which in 2023 will embark on their maiden voyages powered by Ballard's FCwaveTM, demonstrating how zero-emission operation can be made possible here and now.
Li-phosphate (LFP) chemistry: The bridge over to the next great breakthrough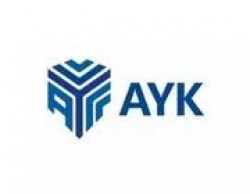 Edward Carney
Global Head of Sales
AYK Energy
USA
Currently there are a few chemistries that have gained traction in the marine sector. They all have their benefits and drawbacks. This presentation outlines an hypothesis that, for a number of reasons, LFP will be the chemistry that will dominate the industry until the advent of the next quantum leap in battery technology (which currently looks to be solid electrolyte batteries). This presentation will do a deep dive into the benefits and drawbacks of current chemistries and why LPF appears dentin to be the predominate chemistry of the next decade
Development of maritime containerized solutions

Jacob Soerensen
Business Development Manager
SH Group
Denmark
This presentation will provide case studies and outline key challenges in designing battery container solutions, and demonstrate how the challenges were overcome by the use of effective solutions
Room 1

Vessel and Project Case Studies
11:30 - 15:15
Moderator

Daniel C Shorten
Managing director
Optimain Ltd
UK
Ika Rere, the Southern Hemisphere's first fully electric passenger ferry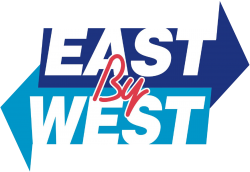 Jeremy Ward
Managing Director
East By West Co Ltd trading as East By West Ferries
New Zealand
In December 2021, East By West Ferries (EBW) launched Ika Rere ('Flying Fish' in Māori), the Southern Hemisphere's first zero emission, fully electric, fast passenger ferry. Designed and built in New Zealand by EBW's own subsidiary company, Wellington Electric Boat Building Co (WEBBCO). EBW have operated daily ferry services across Wellington Harbour, New Zealand Aotearoa, for over 35 years. Ika Rere is a 19m fully carbon fibre light-weight catamaran vessel, with a 20 knots service speed and a capacity for 132 passengers. This presentation will demonstrate the future and efficacy of sustainable marine tourism transport in the years to come.
Fuel savings with a permanent magnet shaft generator

Mikko Lönnberg
Manager, Business Development
The Switch / Yaskawa
Finland
Permanent magnet technology offers a viable method for vessel owners aiming to comply with the new IMO regulations to lower their carbon footprint. This presentation gives a brief introduction to permanent magnet technology and how it has become a standard choice in shaft generator systems. The main differences and benefits compared to conventional electric machines are highlighted. A case example shows what level of fuel savings and CO2 reductions are possible over a vessel's lifetime. The most common vessel types utilizing this technology will be briefly discussed.
Ferry solution for challenging duties.

Nicky Mayenburg
Technical Sales Manager
Vuyk Engineering Rotterdam BV
Netherlands
This presentation will discuss the solution developed by Vuyk Engineering for a full electric passenger ferry with a very challenging duty profile. The particular challenge was that the ferry route was extremely long, the speed required was high, but the berthing time for the vessel, and its opportunity to re-charge, was short. This presentation gives an insight into the development process and highlights the main challenges and important design choices. It shows that application of new technologies such as batteries have significant impacts in the overall vessel design and operation.
Lessons learned from hybrid upgrades on dynamically positioned vessels
Ben Hukins
Team Lead Marine Operations & Dynamic Positioning
DNV
UK
Upgrades to dynamically positioned (DP) vessels with the installation of Energy Storage Systems (batteries) has become very popular in recent years with the goal to reduce vessel emissions and also to minimize stresses experienced by traditional marine diesel generators during operations. Whilst this is quite a straightforward concept in theory, the actual implementation of these upgrades must be carefully managed to ensure a successful project. In this presentation Ben Hukins will present various lessons learned from upgrade projects in which DNV have been involved in order to share experience and help you with your future projects to avoid similar challenges.
Construction, operation and practical experience of the autonomous test catamaran Wavelab in Kiel.

Matthias Schubert
Director of Project Sales
Torqeedo GmbH
Germany
The Wavelab electric vessel serves is a research platform for the Clean Autonomous Public Transport Network (CAPTN) initiative in Kiel. The program aims to create the infrastructure for an integrated inner-city mobility network based on multiple modes of transport on water and land. The Wavelab serves as an open platform for research and development of the required technologies for a planned clean autonomous public transport network on the Kiel Fjord. The presentation will provide an insight into the modular concept and the Torqeedo drive system that allow the integration of new technology projects. In addition the first practical experiences since the launch of the ship in spring 2023 will be shared and an exciting outlook for future projects will be given
Case Study: Replacing a diesel genset with fuel cells for onboard energy.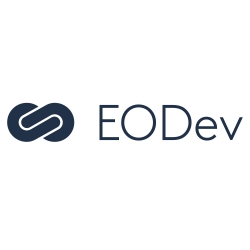 Laurent Perignon
Marketing and maritime
EODev
France
This presentation will demonstrate how the removal of diesel gensets and their replacement by hydrogen-powered fuel cells is easily feasible — and relevant from a TCO perspective too. The April 2023 launch of the Samana 59' Smart Electric, Fountaine Pajot's first hybridized electro-hydrogen catamaran, "Eroded" demonstrates the path for furthering such practical developments on a larger scale. The presentation will share how to anticipate the technical approach and calculations, and how to integrate such technologies into any vessel, for new units or retrofitting.
Room 2

Battery Monitoring and Safety
13:30 - 16:45
Battery powered vessels – updated class requirements based on experiences from incidents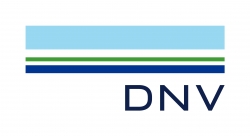 Sverre Eriksen
Senior Principal Engineer - Electrical Systems-Maritime
DNV AS
Norway
This presentation will address some safety concerns learned from several incidents. It will present possible safety barriers and actual updates in the upcoming class rules for battery powered ships.
Cloud based battery health assessments – the future of optimization

Magnus Eriksson
CSO, Chief Strategy Officer
Echandia
Sweden
For years, large scale battery systems have been relying on relatively inaccurate methods for determining State of Health (SOH) and State of Charge (SOC). This presentation will describe a new way of managing battery data. Cloud-based assessment and analysis can pinpoint weak links in multi-MWh-systems, in real time. Battery chemistry is fundamental for TCO and above average and sustained lifetime. However, data driven optimization at the module level promises great improvements in TCO.
Preventing cell-to-cell propagation of thermal runaway

Markus Kreisel
Managing Director
Kreisel Electric GmbH & Co KG
Austria
This presentation will describe a patented immersion cooling technology. Together with incorporated safety features it prevents cell-to-cell propagation of thermal runaway and leads to the highest safety in relation to energy density. Furthermore, the minimal temperature spread on pack and cell level enables an increased service life and reliability.
Reskilling and upskilling of workforce within marine li-ion battery development

Dr Frank Richter
CEO
Greenectra OÜ
Estonia
Organizations must have specific capabilities, which requires high-level manpower with appropriate skills matching with the rapid changes in maritime battery technology and consistent with the best practices of the era to have the skillset to be able to solve systemic problems. Therefore, reskilling and upskilling of the manpower is necessary, from which the academic institutes, industries and private organizations must collaborate together to fulfil this challenging target. Dr. Richter personally presents a new 3-module hybrid course with a maritime focus, which consists of an Introduction to: testing and safety of li-ion batteries.
Advanced di-electric fluid cooling for modular marine batteries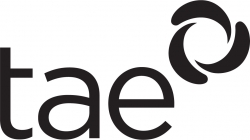 Brian Cooper
Chief Engineer HV Drive Systems
TAE Power Solutions
UK
This presentation will describe a novel cooling strategy utilising the Castrol ON E-Thermal Fluid and will show the increased heat transfer, safety and cell life benefits through practical results and modelling. TAE Power Solutions is leading the UK APC18 Celeritas project. Working with partners BMW, AMTE, BP and Clas-SiC the team have developed a modular battery system with di-electric fluid cooling, high power 21700 cylindrical cell, new control system and high efficiency DCDC converter. Based on this work, TAE will describe the optimized battery's performance
Transform a battery lab into a high-performance test factory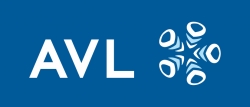 Dr Gerald Sammer
Principle Business Development Manager
AVL
Austria
Battery testing has a significant impact on the time-to-market of batteries and electrical vehicles. Testing hundreds or thousands of batteries and cells simultaneously and efficiently in a multi-vendor lab is a huge challenge in automotive or non-automotive labs. Efficient processes and an open toolchain for automated scheduling, monitoring, energy management, and data analytics are the key aspects of a competitive battery lab. This presentation explains AVL's approach on how to optimize a battery lab operation with a comprehensive methodology supported by a dedicated software solution open for any test equipment vendor.
Machine learning methods for battery state-of-health assessment

Richard Threlfall
Director
Warwick Control
UK
Energy Storage Systems in the form of lithium-based batteries are increasingly popular and still relatively expensive. The economics suggest a circular lithium economy should be achievable, one of the principal steps being extended use. BMS systems track in-service battery health with accuracy reducing as cycle life increases. This presentation investigates methods for developing Machine Learning algorithms to accurately assess the state-of-health of a pack. Starting with some used cells with a range of measured SoH values, we'll demonstrate the feasibility of Machine Learning to accurately determine the pack health with a range of dynamic charge-discharge profiles.