Speaker Details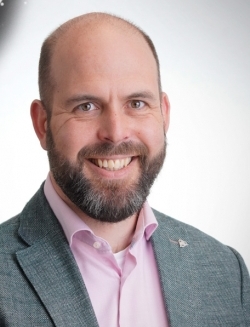 Marinus Jansen
Marinus has an MSc in naval architecture from the University of Technology Delft. As a global marine technology steward with Caterpillar, focused on purpose-driven engineering, Marinus is part of Caterpillar's marine innovation team providing guidance on ship design and construction as well as marine operations within Caterpillar's product development and engineering community.
---
Presentation
Engineering design for hybrid marine power systems
The challenge is to provide the most cost-effective, reliable and user-friendly experience system solutions for mechanical and electrical power in marine applications. This can be done using a detailed understanding of operational demands to create a shared common language and uniform system architecture fully integrating engines into the vessel energy systems and providing total system solutions. This presentation covers a shift from continuous power availability to power on demand, and the functional descriptions that need to be attributed to components in a vessel energy system to enable this shift in design and engineering philosophy.