Speaker Details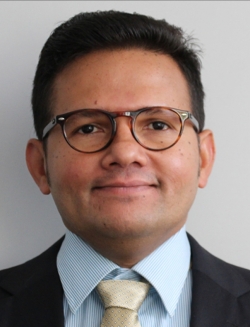 Mahamudul Hasan
Prior to taking up his current role in 2021, Dr Mahamudul Hasan was manager of core technology and innovation at Rexnord Corporation. Before that, he was simulation manager at CENTA Antriebe Kirschey GmbH. He has a PhD in mechanical engineering and an MSc in numerical engineering, both from Ruhr University Bochum in Germany. His key focus areas are vibration simulation, finite element modeling, non-linear vibration, new technology and product development. He has established new concepts for elastomer non-linear characteristics under multiple amplitudes. Mahamudul has 20 published papers to his name and has presented at TVS and many international conferences.
---
Presentation
Driveline simulation under new technology trends and innovative product development
There are many new concepts for parallel hybrid or pure electric drivelines with zero emissions. The efficient driveline concepts create more harmonic excitation as well complex loadings on couplings, gearboxes and propellers. Torsional vibration modeling of complete systems for fuel savings and hybrid driveline will be presented, as will efforts to find breakthrough innovations for couplings and connected driveline products. In addition, new products will be presented that improve efficiency in the driveline. Our new product solution will facilitate the green future and help customers solve problems and overcome challenges. Simulation results were compared with measured data, resulting in a good match.