Speaker Details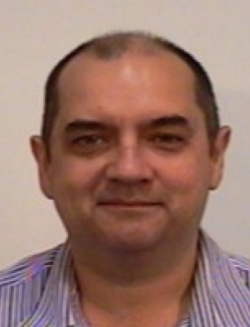 Peter Brooks
Peter is the account manager responsible for the global marine and port solutions business within the BAE Systems Power and Propulsion organization, headquartered in Endicott, New York. He hails from Belfast, Northern Ireland, with a BEng Hons degree in electronic systems from the University of Ulster and over 25 years' extensive global experience across electrification markets. He joined BAE Systems in 2018 to lead the global marine business, but his focus has recently expanded to include port equipment as a market adjacency and leverage the company's almost 20 years' experience in hydrogen fuel cells.
---
Presentation
Advancing marine to zero emissions with the next-generation power and propulsion system
BAE Systems, a leader in electric propulsion, will introduce its next-generation power and propulsion system for the marine market. The technology will provide a flexible solution to vessel operators, with increased electrical efficiency and vessel range to help them reach zero emissions. The technology leverages the company's 25 years of experience developing and integrating electric propulsion systems. The HybriGen Power and Propulsion next-generation system builds on that core technology for vessels but uses smaller and lighter components for increased electrical efficiency, increased propulsion power and a simplified installation process. The modular accessory power system (MAPS) and modular power control system (MPCS) allow for a scalable, tailor-made solution to fit the specific power and propulsion requirements of each vessel, ranging from sailboats to tugs and passenger ferries.