Speaker Details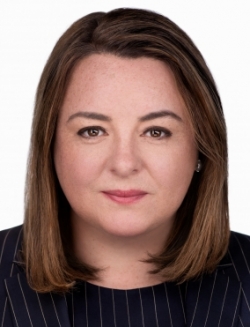 Nicole Geneau
Nicole is a tested leader with over 20 years of experience spanning clean and alternative energy, finance and investment, commercialization of innovation, strategy and professional services. At AlphaStruxure, she leads the development team and supports developers to guide deals in the pipeline from start to close. Prior to AlphaStruxure, Nicole was strategy and market development director for Mortenson's integrated energy solutions business. She is a Sloan Fellow in Leadership & Innovation from MIT, a Fellow in Economics of Energy from the UK Foreign & Commonwealth Office (University of Reading, UK) and has a bachelor of commerce degree from Queen's University in Canada.
---
Presentation
Energy as a service for the marine industry
The marine industry is under considerable pressure to decarbonize, but such decarbonization comes with challenges. Faced with ageing infrastructure and high energy demands, industry leaders can turn to Energy as a Service to deliver custom onsite energy solutions for resilient and cost-predictable operations at no upfront cost. In this session, learn how AlphaStruxure, an Energy as a Service provider, transformed Montgomery County, MD's bus fleet to be fully resilient against power outages while reducing carbon emissions by 62%, and how Energy as a Service can help the marine industry achieve similar results.