Speaker Details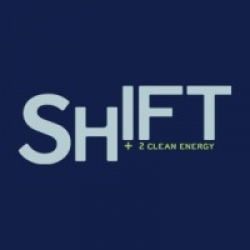 Brent Perry
Brent is a global operating and management executive with proven success in building high-performance teams in the energy storage sector. He is one of the most knowledgeable people on the planet with regard to lithium energy storage in marine applications. His 30-year history in commercial shipbuilding and deep knowledge of energy systems gives him a unique perspective on the hybrid and electric marine industry. Brent has been involved in 90% of all large hybrid and electric ferry projects on the water today. From Ampere in Norway to Scandlines Benedikte, he has unsurpassed experience in the sector. Brent is an experienced, engaging and impassioned speaker, with hundreds of presentations completed, including a presentation about the future of low-emissions commercial shipping at the UN Conference on Climate Change, COP21 in Paris and COP23 in Bonn.
---
Presentation
Pay-as-you-go energy service for electric and hybrid vessels
This presentation will outline a first-of-its-kind service delivering clean and reliable energy to any ecosystem including ports, terminals, inland waterways and windfarm support vessels. The new service offers fully charged ePod battery cartridges that are connected through cloud-based service and management centers. Typical energy storage barriers of cost, size, weight and charging times are all drastically reduced. Simply, use energy from the ePods, then exchange them for new, fully charged ones. The pay-as-you-go subscription service eliminates commercial risk and product liability for industry and saves money from day one. The presentation will explain the service and the benefits to users.