Conference Program
---
---
Theater 1

Vessel case studies
09:00 - 12:30
Moderator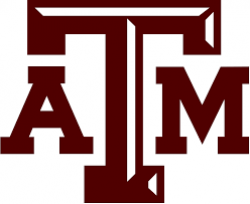 Milton Korn
chief engineer - training ship and professor of the practice
Texas A & M University Galveston
USA
09:00
Futureproofing your fleet: a low-carbon tug designed for the US market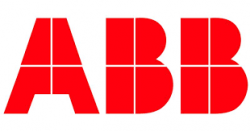 Dave Lee
VP of sales – global workboat responsible marine systems
ABB Inc - Marine & Ports
USA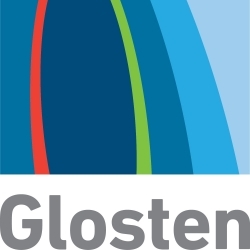 Peter Soles
marine operations & business development
Glosten
USA
Peter Soles (Glosten) and Dave Lee (ABB) will introduce a first of its kind, dual-fuel hybrid electric tug design with more than 90-tons bollard pull. This adaptable, sensibly designed tug provides operators with a viable path to carbon-neutral operation that minimizes business risk and enhances competitiveness. The presenters will discuss the overall design intent, the arrangement of the propulsion and electrical distribution system and specific cost/adaptability benefits for vessel operators.
09:25
Design of first battery-powered inland towboat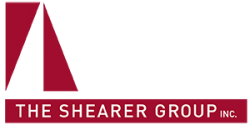 Joshua S Sebastian
vice president – operations/senior naval architect
The Shearer Group Inc
USA
The presentation will focus on the design and optimization process along with benefits and analysis of the design of the first inland towboat designed to operate on 100% battery power in support of the cargo operations in the Port of Charleston, South Carolina, USA.
09:50
Britain's biggest warship – HMS Queen Elizabeth aircraft carrier - integrated full electric propulsion

Dr Makhlouf Benatmane
marine navy solutions leader
GE Power Conversion
UK
HMS Queen Elizabeth aircraft carrier (QNLZ) – procured by the UK Ministry of Defence for the Royal Navy – is the first aircraft carrier in the world to utilize an integrated full electric power and propulsion system (IFEP). It presented a step change in size and complexity. This paper will discuss the merits of IFEP, QNLZ large equipment descriptions and methods and processes adopted from early design phases, through testing and trials undertaken to ensure all equipment is set to work in a safe and efficient manner to gain acceptance and deliver the required capability to the Royal Navy.
10:15
Eastern Québec's first hybrid lobster boat - lessons learned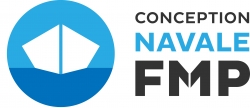 Patrick Denis
professional engineer
Conception navale FMP
Canada
Conception navale FMP has developed and built a small lobster fishing boat using outboard engines in parallel with an electric outboard. This setup allows the fishermen to reduce noise and harshness while hauling trap because the slow speed reduces the energy requirements for the boat. We would like to share our experience in designing, building and operating this boat so others can learn from our experience and contribute to the development of better hybrid workboats.
11:25
Electric hybrid and all-electric systems for workboats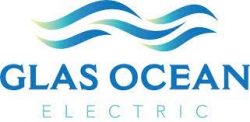 Dom Molloy
chief international operations
Glas Ocean Electric
Canada
Dr Aaron MacNeil
CTO
Glas Ocean Electric
Canada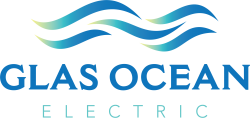 Dr Sue Molloy
president
Glas Ocean Electric
Canada
Glas Ocean Electric builds all-electric and hybrid conversion kits for boats. We are moving toward kits that can be installed without requiring vessels to be moved to a shipyard. We're presenting our recent project where we converted a traditional Eastern Canadian fishing boat and while we did it we measured emissions and underwater noise. We'll present the conversion we did, some of the results we measured and the potential CO2 impact of converting fishing boats. Lastly, we'll show you the kit we need as a community to accomplish large-scale electrification.
11:50
The Kirby Pusher Tug – an example of an end-to-end decarbonization solution

Ole Jacob Irgens
president and SVP sales, Americas
Corvus Energy
USA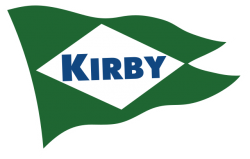 Taylor Dickerson
sr director - project management office
Kirby Corporation
USA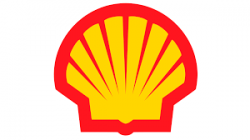 Daniel Reed
manager maritime projects & engineering
Shell
USA
In this presentation, three companies will share each their side of a common project, the Kirby Pusher Tug. An example of an end-to-end decarbonization solution from Shell, Kirby and Corvus. Daniel Reed, maritime projects manager from Shell will talk about the importance of collaboration across the value chains, the overall picture of decarbonization and how Shell can contribute to enabling end-to-end decarbonization solutions; from cleaner power generation and developing energy-efficient technologies for vessels, through to utilization of cleaner infrastructure in their existing and future fuels operations. Ben Parrish from Kirby`s project management office will share information from the design, technology development and installation of the Kirby Pusher Tug, what is important to succeed as well as expected savings compared to a conventional Pusher Tug. Ole Jacob Irgens, president, Americas at Corvus Energy will end the session to talk about the potential for batteries in ports, the benefits of electric and hybrid technology onboard vessels as well as share information on the US market and how Corvus expands its operations here to meet their customer's needs.
Theater 1

Simulation, modeling and testing
14:00 - 16:35
Moderator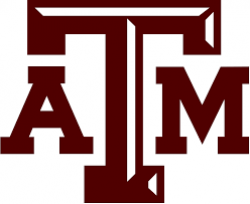 Milton Korn
chief engineer - training ship and professor of the practice
Texas A & M University Galveston
USA
14:00
Driveline simulation under new technology trends and innovative product development

Dr Mahamudul Hasan
director R&D coupling
Regal Rexnord Corporation
Germany
There are many new concepts for parallel hybrid or pure electric drivelines with zero emissions. These efficient driveline concepts create more harmonic excitation as well as complex loadings on couplings, gearboxes and propellers. Torsional vibration modeling of complete systems for fuel savings and hybrid driveline will be presented, as will efforts to find breakthrough innovations for couplings and connected driveline products. In addition, new products will be presented that improve efficiency in the driveline. Our new product solution will facilitate a green future and help customers solve problems and overcome challenges. Simulation results were compared with measured data, resulting in a good match.
14:25
New hybrid ADC technology: the best of both worlds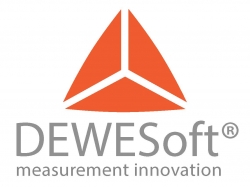 Michael Davis
director
DEWESoft
USA
This presentation will describe a new hybrid analog to digital converter which offers both a high bandwidth mode and a high dynamic alias-free mode. The high bandwidth mode can perfectly acquire impulse, step and square signals; a mode typically found in SAR ADCs. The high dynamic alias-free mode is used for frequency domain analysis, like sound and vibration and similar to classical Sigma-Delta ADCs. Currently, users would require two separate DAQ devices for these measurements. This new technology, which provides both modes in one device, is encompassed within the SIRIUS XHS DAQ system which does not require any complex setup or programming knowledge. DewesoftX data acquisition software offers unbeatable plug-and-play simplicity. These and many of the other features of the technology will be outlined.
14:50
Measuring power losses in electric motors and inverters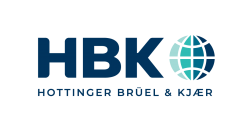 Mitchell Marks
business development
HBK
USA
Power losses have many sources, and it is often difficult to determine the exact source. In this presentation, we will review the basic sources of losses in electric machines and how to measure them, including copper losses, mechanical losses and iron losses.
15:45
The implications of electric motor power curves for vessel propulsion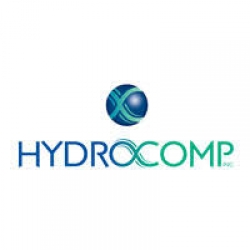 Donald MacPherson
technical director
HydroComp, Inc
USA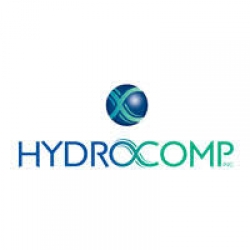 Alex Walker
naval architect
HydroComp, Inc
USA
Many prime movers are principally defined by their rated power and RPM. However, the full picture of power delivery must consider the power above and below the rated RPM. This is represented by what has come to be called a 'rated power curve' which can vary greatly between different prime mover types, such as internal combustion engines (ICE) and electric motors (EM). The effect of curve shape on vessel performance and propulsor selection can be significant, particularly for those considering EM prime movers for their vessels. This presentation will describe the differences between ICE and EM power curves, as well as discuss the implications of EM power curves for different operating modes (such as transit or towing), continuous versus peak conditions, considerations for motor overload and partial load efficiencies. A case study will demonstrate propeller selection decisions for an EM application with calculation of operational current demand.
16:10
Integrated model-based design using hardware-in-the-loop (HIL)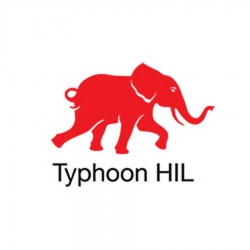 Matt Baker
vice president of grid modernization
Typhoon HIL Inc
USA
The increasing electrification of shipboard power systems requires high-fidelity modeling and simulation capability to verify and validate system performance during the design and construction of the vessel. At the same time, there is a requirement to test the tens of thousands of lines of code running on digital controllers that are the norm. A solution to test both electrification and digitalization demands is required. Typhoon HIL provides an integrated model-based design process using hardware-in-the-loop to address the requirement.