Speaker Details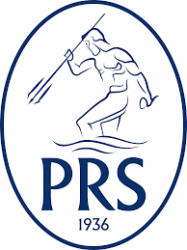 Marek Narewski
Marek is an expert/technical specialist/surveyor in the field of marine and ship technology including machinery, ship propulsion and transmission, piping systems, diesel and electric drives, marine robotics, diving systems, remotely controlled underwater vehicles and support systems, deep sea nodule mining technology. He is currently an expert and engineer in the R&D Department of the Polish Register of Shipping. He possesses a lot of experience within classification rules development and ship safety assurance in relation to actual international and EU regulatory framework, leading to alternative fuels introduction in ship technology practice. Professionally he is involved in IACS, IMO and EU Waterborne Association activities.
---
Presentation
Human facing risks on pathway of waterborne transport electrification
Class societies have a role assuring overall ship safety, considering all relevant risk factors to supervise design, construction, and maintenance. The current trends to decarbonize shipping, novel electrical and hybrid propulsion systems, automation, and the corresponding increase in systems complexity, creates demand to assure that the ship itself, its equipment and operation will not lead to any unwanted scenario. Recently published data by EMSA present some unwanted trends needing analysis to minimize the already known ship related risks with power generation, propulsion and navigation that are also present when we introduce alternative technical solutions for multimodal waterborne transport safety.