Speaker Details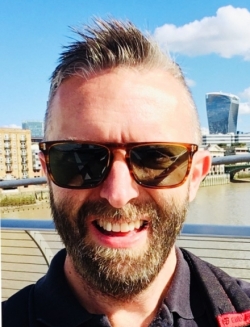 Jeremy Bowman
As CTO of Hypermotive Ltd, which he co-founded in 2016, Jeremy leads a team of engineers specialising in development and integration of electrical powertrain technologies including hydrogen fuel cell and battery systems for a variety of motive applications. His technical background is in controls engineering gained in the aerospace, defence and automotive sectors. He has worked in the field of hydrogen energy for the last twelve years, delivering projects into on-road and off-road vehicles as well as marine, rail and aerospace applications.
---
Presentation
Intelligent integration for hydrogen: The need for invisible glue
A large challenge when developing future hydrogen and EV propulsion systems lies in the 'invisible' specialism of integration. Matching, optimising and ensuring seamless control and communication of sub-systems in an efficient and safe manner is critical. The engineering effort to do this is and get to production isn't insignificant. The result? For many low-mid volume manufacturers of commercial vehicles and industrial equipment, the development cost of adopting hydrogen isn't feasible, slowing the market and stunting end-user demand. This presentation will review the challenge and look at potential solutions to the invisible problem of integration, enabling a new era of possibilities.