Speaker Details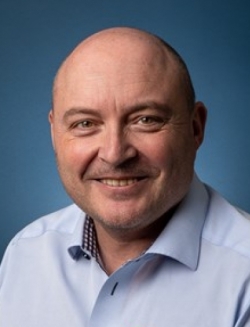 Stein Ruben Larsen
Stein Ruben has over 30 years experience within the maritime sector. 15 years in Norwegian Navy, 8 years in Rolls-Royce Marine and 8 years in Norwegian Electric Systems (NES). As head of sales in NES, he has deep knowledge about electric ferries and charging stations, after 30 deliveries of all electric ferries and close to 30 charging stations.
---
Presentation
Understanding the complexity of integrating electrical ferries with charging stations
A full electric ferry route depends on deep technical knowledge. From the complexity of the onshore grid to the transfer of power and energy from shore to the vessel. It's important to understand how to handle the energy received onboard, from the plug, via the battery system and to the propulsion system and other onboard systems. Communication between the vessel and the charging station to create safe, reliable operation is all about choosing a system integrator which knows all the key elements, from grid to propeller. This presentation will highlight the most essential elements a system integrator needs to consider in zero emission ferry operations.