Speaker Details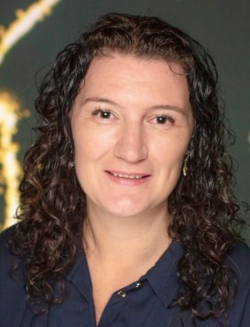 Sarah Fear
Sarah Fear is the University of Plymouth's Knowledge Exchange Manager. Leading on Clean Maritime and Environmental Intelligence, having worked on projects for the University already on the UK's first electric sea going passenger ferry, electric water taxi, the UK's first network of vessel charging (MeLL project) and now the VBEV project.
---
Presentation
VBEV project - Supporting the development of bi-directional vessel charging
Following the installation of UK's first marine charging network in Plymouth, Aqua superpower is leading a consortium to explore the development of a UK demonstrator of bi-directional vessel charging. The Virtual Bunkering for Electric Vessels (VBEV) project will focus on emergent bi-directional charging technology developed, demonstrated and in early release for road vehicles. This game-changing technology has already demonstrated that it can effectively enable electric vehicle drivers to reduce their energy costs and cut carbon by accessing greater levels of renewable technology at off-peak periods and discharge energy when needed.