Speaker Details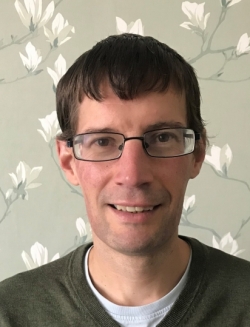 Ben Hukins
Ben Hukins is a Chartered Electrical Engineer and IMCA Accreidted DP Trials Practitioner with over 20 years' experience working in the OIl & Gas and Mairtime indsutries. His current role is Team Lead for Marine Operations and Dynamic Positoning within the Noble Denton marine service line as part of DNV Energy Systems. This current role in recent years has seen Ben invovled in a variety of marine electrical consultancy most notably within the DP market and he has worked on a number of recent hybrid vessel upgrades in various global locations.
---
Presentation
Lessons learned from hybrid upgrades on dynamically positioned vessels
Upgrades to dynamically positioned (DP) vessels with the installation of Energy Storage Systems (batteries) has become very popular in recent years with the goal to reduce vessel emissions and also to minimize stresses experienced by traditional marine diesel generators during operations. Whilst this is quite a straightforward concept in theory, the actual implementation of these upgrades must be carefully managed to ensure a successful project. In this presentation Ben Hukins will present various lessons learned from upgrade projects in which DNV have been involved in order to share experience and help you with your future projects to avoid similar challenges.