Speaker Details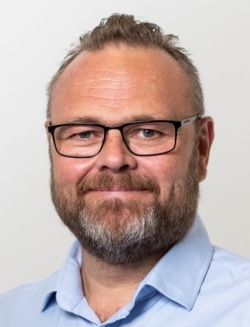 John Roger Nesje
John Roger is an experienced senior manager who has spent more than 20 years within the maritime industry. His early experience was in ship design (Vik-Sandvik). Subsequently, he joined Scandinavian Electric Systems as a co-owner, and was key to the development of the company. After the firm was acquired by Rolls-Royce in 2008, John Roger stayed with Rolls-Royce for close to 10 years as site director and vice president of power and automation. In 2017 he became CEO, co-founder and co-owner at Scandinavian Reach Technologies and was again key to the development of the company. His current position is sales director at Seam.
---
Presentation
Experience from ammonia, liquid hydrogen and compressed hydrogen fuel cell vessels
The journey towards decarbonisation is challenging for the maritime industry. Several different energy carriers and fuels are considered and evaluated. Battery is a wise choice in many applications but has its limitations. Therefore, both combustion engines and fuel cells are alternatives. These must be piloted with different fuels for further evaluation, learning and development. SEAM will, in this presentation, share experience from several maritime projects with fuel cell electrification and integration. The experience stretches from initial concept design and approval processes, until several months of duty with vessel operation in normal sailing conditions. Projects include both liquid and compressed hydrogen, as well as ammonia as hydrogen storage.