Speaker Details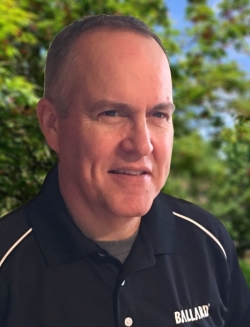 Alan Mace
Alan Mace has more than 20 years experience in the fuel cell industry in product development, customer service and product management roles. In his current position as Product Application Manager, he is responsible for application and market intelligence including definition of customer requirements. His experience includes a strong technical background on fuel cell products and applications. Prior to his fuel cell career, Mr. Mace developed machinery for pulp, paper, and web processing applications, as well as high-speed machine vision systems for food processing.
---
Presentation
Powering zero-emission vessels with hydrogen fuel cells
For operators transitioning to zero-emission propulsion systems for marine applications, hydrogen and fuel cell solutions are now certified to offer the most promising route to meet emission requirements. This presentation will outline why FCs have what it takes to be a catalyst in accelerating net-zero technology. The presentation will review Ballard's FCwaveTM module (the first to be certified by both DNV and Lloyd's Register) presenting several vessel projects – the first ones are already sailing this year and they demonstrate how zero-emission operation can be made possible.