Speaker Details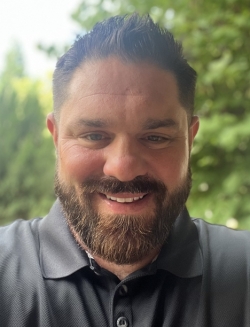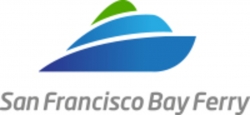 Tim Hanners
Tim Hanners is the operations and maintenance manager for WETA. San Francisco Bay Ferry, WETA's public passenger ferry service, operates nearly 150 daily departures on six transbay routes. Tim's team manages a fleet of 16 high-speed catamarans and more than 100 captains, deckhands and engineers employed through WETA's contract operator. Under Tim's leadership, WETA has commissioned eight new vessels since 2017 (all US EPA Tier 4 or Tier 4 equivalent) with three more under contract. Prior to his current role, Tim served as WETA's maintenance and engineering administrator, leading fleet planning and construction as well as terminal maintenance programs. Tim previously served as the manager of engineering for Golden Gate Ferry and began his career as a marine vessel engineer for Blue & Gold.
---
Presentation
San Francisco Bay's Water Emergency Transportation Authority's transition to zero emission vessels
San Francisco Bay's Water Emergency Transportation Authority (WETA) provides an important means of transportation in the Bay Area and provides emergency services when support is required. To comply with new California Air Resources Board (CARB) regulations and continue to be a leader in the sector, WETA developed a Blueprint to transition their fleet of ferries to zero-emission vessels (ZEVs) by 2035. The Blueprint was funded through California Energy Commission (CEC) grants and led by Arup and Aurora Marine Design (AMD). The Blueprint focuses on the vessel-side analyses and terminal infrastructure requirements of electrifying the fleets. This presentation will review key findings, including optimal ferry routes, projected peak energy demands, and the impacts of interconnecting battery energy storage systems. The presentation will also review the current challenges and solutions that WETA is navigating with electrifying their fleet and infrastructure. This includes understanding space constraints at the terminals, grid capacity constraints, and optimal solutions for reducing time and costs associated with zero-emission fleet implementation.