Speaker Details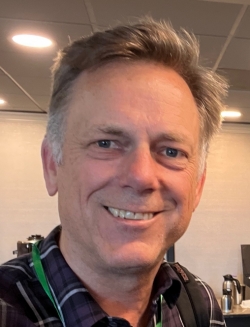 Alex Kryska
Alex Kryska, a seasoned professional with a wealth of experience in the maritime industry. Currently, Alex serves as COO at Prop SF, where he oversees client services and operations, ensuring industry leading service and operations. Alex's career has included roles in business development and operations management, in and out of the maritime industry. Alex is a graduate of the United States Merchant Marine Academy and has an MBA from San Francisco State University.
---
Presentation
Short-distance ferry service electrification under CARB regulations
Prop is establishing a flexible and scalable private ferry service that operates throughout the San Francisco Bay Area and beyond, with a fleet of innovative vessels, strategically engineered to facilitate large service areas. In 2022, PropSF began a new passenger ferry service between San Francisco and Treasure Island. By January 2026, the service will be required by the California Air Resources Board (CARB) to use 100% zero-emission vessels. This presentation will discuss the challenges and opportunities that the regulations present, and how PropSF works to address challenges and maximize the opportunities.