Speaker Details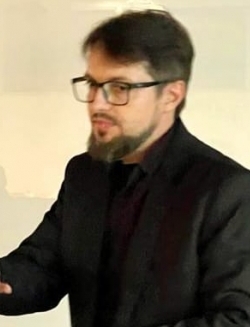 Rudinei Welter
Graduated in Mechanical Engineering with specializations in technological innovation, with solid knowledge in innovation. Working in multinationals and startups, with emphasis on innovation management, open innovation and R&D projects. Proficiency and easy intersection with engineering, IT and business, integrating sustainability. Contributions to strategic designs of Technology Plans, sector-wide innovation solutions and digital transformation.
---
Presentation
Case study: electrification of vessels in Brazilian inland navigation
Hidrovias was formed in order to integrate transport routes across South America. It currently operates on four strategic logistics routes: The North Brazil Corridor, the Paraguay-Paraná Waterway, the coastal shipping route between Porto Trombetas and Vila do Conde (Pará State), and the Port of Santos. This presentation provides a useful case study that assesses the performance of a hybrid vessel as a successful example of electrification. In the face of increasing global pressure to reduce carbon emissions and promote sustainability, electrification emerges as a pivotal player in this changing landscape.