Speaker Details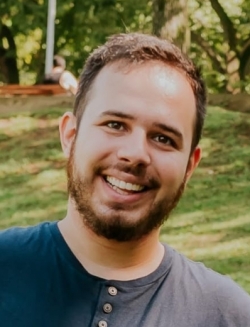 Vinicius Pinto
A graduate in production engineering, he embarked on his career in railway engineering and maintenance with a strong focus on asset management. In his current role as an Innovation Analyst at Hidrovias do Brasil, he actively monitors emerging technologies in the maritime industry and collaborates with startups within this sector, facilitating the integration of innovative solutions into our business operations.
---
Presentation
Case study: electrification of vessels in Brazilian inland navigation
Hidrovias was formed in order to integrate transport routes across South America. It currently operates on four strategic logistics routes: The North Brazil Corridor, the Paraguay-Paraná Waterway, the coastal shipping route between Porto Trombetas and Vila do Conde (Pará State), and the Port of Santos. This presentation provides a useful case study that assesses the performance of a hybrid vessel as a successful example of electrification. In the face of increasing global pressure to reduce carbon emissions and promote sustainability, electrification emerges as a pivotal player in this changing landscape.