Speaker Details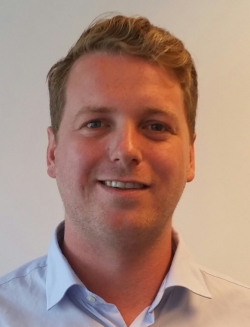 Syb ten Cate Hoedemaker
Syb joined the Maritime Battery Forum (MBF) as managing director after being employed at Damen Shipyards as a battery specialist in the R&D department. He is specialized in battery aging and sizing/selecting battery systems for maritime applications. In his role at the MBF, his goal is to promote the use of battery systems in the maritime industry by sharing knowledge and experience.
---
Presentation
Part 3. Battery Safety and Firefighting Guidelines
This presentation is a must-see for any attendee operating electric and hybrid vessels if for no other reason than to compare notes. The Firefighting Guideline for Maritime Battery Systems has been developed by the Maritime Battery Forum, in collaboration with its members including class societies (ABS, DNV, Lloyds and Bureau Veritas) as well as leading shipyards, integrators, battery suppliers and academic institutions. It provides valuable guidance for creating a firefighting strategy for the battery systems on board hybrid and electric ships. The guideline consists of four parts: a description of the different types of firefighting systems, an evaluation of the different levels of fire related to battery systems, a step-by-step approach to develop a firefighting strategy, and a summary of the firefighting strategy development process.