Speaker Details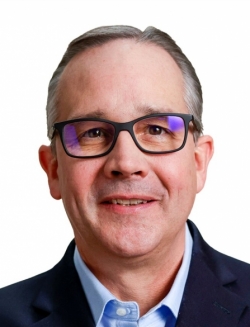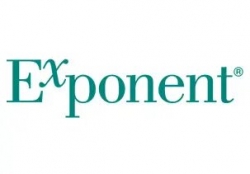 Kevin C White
Kevin's core discipline is chemistry with emphasis on electrochemistry and its application to battery systems. Kevin has extensive experience in electrochemical energy conversion, chemical/material interactions and diffusion and migration based mass transport in liquids and solids. His specialties include battery science and interfacial chemistry/electrochemistry. Kevin addresses challenges related to battery technology, including: battery-device relationships, cell design, manufacturing and evaluation, performance degradation, cell safety, accelerated lifetime testing, failure analysis, due diligence technology evaluation, and litigation support. His skills are applied to a range of cell chemistries including: lithium-ion, lithium primary, lead acid, nickel-metal hydride, nickel cadmium, and alkaline primary. Kevin has extensive experience consulting across multiple industries utilizing small and large format batteries including the consumer electronics, electrified clothing, medical device, industrial equipment, power tool, automotive, aerospace, and energy storage industries. He has developed particular experience with complex large format battery failure analysis and battery related safety recalls through direct involvement with several high profile incidents. Prior to joining Exponent, Kevin was a Principal Research Scientist at Physical Sciences Inc. (PSI). His research and development efforts focused on novel architectures and materials for advanced lithium ion batteries, chemistry, and coatings for corrosion inhibition in harsh environments and novel polymer processing techniques. His research yielded a patent for an electrochemical energy device with power density characteristic of electrochemical capacitors and energy density characteristic of lithium ion batteries, and patent applications for a high energy metal oxide/conducting polymer composite cathode system for lithium ion batteries and novel structural electrode designs for lithium-ion batteries. In addition, Kevin advanced anti-corrosion coatings for mild steel reinforcement in concrete for marine environments and the processing of polymers in functional, application driven nanoscale geometries. Kevin is a former NASA Fellow and former Chairman of the New England Section of the Electrochemical Society.
---
Presentation
Li-ion thermal runaway and quantifying the risk of explosion
The increasing complexity and size of lithium-ion batteries and the destructive power of large lithium-ion battery packs severely challenges conventional failure analysis techniques. In this presentation we will explore advanced techniques for understanding failures in large lithium-ion battery packs, such as those used in marine electrification applications. The purpose is to quantify the risks through the lens of a failure analysis investigation conducted on a large, rack-based lithium-ion battery pack that suffered thermal runaway creating an air-fuel deflagration event that severely injured four first responders.