Speaker Details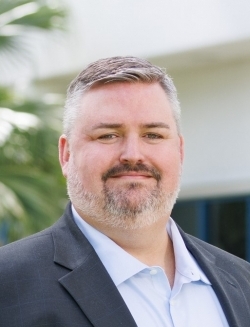 Joel Thigpen
Joel currently serves as General Manager, Marine New Build Sales, leading the US Sales team in capturing new build opportunities with vessel owners, ship design companies, and shipyards. Joel joined Wärtsilä in June 2015 as the US Sales Manager for Oil & Gas, and later was named General Manager of Segment Sales – Offshore Drilling, where he focused his attention on leading the industry transformation towards a Smart Offshore Ecosystem. Just prior to taking on his current role, Joel served as the General Manager of Wärtsilä's Global New Build Sales Program, leading global multi-functional teams on complex strategic new build projects in various marine applications. Including his time at Wärtsilä, Joel has served for over fifteen years in various Sales and Business Development capacities, focused on the global offshore Oil & Gas market, which have included expat assignments in Aberdeen Scotland and Dubai, while working for National Oilwell Varco. Prior to his time in the oilfield, Joel served as a personnel officer in the United States Air Force. Joel earned his Bachelor of Science in Social Sciences with a concentration in Management from the United States Air Force Academy in Colorado Springs, Colorado.
---
Presentation
Vessel performance starts with the integrator
The emergence of electrical and hybrid systems transforms vessel performance, covering hull, on-board systems, shore facilities, and grids. The electrical integrator's vital role ensures seamless coordination and shapes overall system performance. This presentation spotlights evolving performance dynamics and the integrator's critical role. Notable projects, such as MV Medstraum (fully electric) and MV Buquebus (world's largest electric passenger vessel), will be featured. The integrator has a key role in shaping vessel performance encompassing the hull, on-board systems, shore facilities, and grid connections. A collaborative approach involving the integrator, designer, and operator consistently leads to the optimal solution. The integrator is best positioned to provide advice on solutions tailored for future growth.