Speaker Details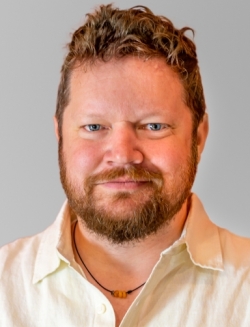 Ben Gully
Dr. Ben Gully is a subject matter expert and experienced executive in lithium-ion battery systems. He has 14 years' experience engineering maritime battery solutions including time as Subject Matter Expert with DNV Norway. Additional battery experience includes product development, testing and modeling for both performance and safety aspects of energy storage systems with years of scientific publication and invited public speaking. As Chief Technologist at SPOC Grid, Dr. Gully provides technical leadership for power system designs and applications utilizing energy storage – maximizing benefits that can be achieved through novel implementation and application of batteries and inverters. Designing and using solutions that enable customers achieve environmental and sustainability goals with real, positive ROI. Prior to joining SPOC Grid, Dr. Gully filled roles of head of R&D, business development, system engineering, thought leadership, and subject matter expert. He holds a PhD in battery hybrid power system modeling and controls from the University of Texas.
---
Presentation
Maritime Battery Short Course - Part 1. Batteries in the Maritime Space 101
This first presentation will review the background of batteries in maritime, how and where they are used and why they are different from batteries in automotive and stationary applications. The presentation will cover the different types of batteries – form factor and chemistries and the important parts of the battery to know such as the battery management system (BMS). Moving on, Part 1 will also provide details on battery systems used in maritime space, their chemistry and system design.