Speaker Details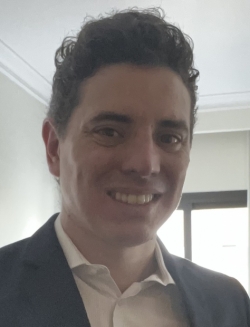 Raphael Piccelli
A Naval Engineering graduate since 2013, he began as an intern at Hidrovias do Brasil, witnessing the company's growth. Currently, as Manager of Naval Engineering and Innovation, he oversees projects for technological transformation and operational efficiency. He led the construction of new electric pushboats and trunk ships and will lead upcoming major naval contracts.
---
Presentation
Case study: electrification of vessels in Brazilian inland navigation
Hidrovias was formed in order to integrate transport routes across South America. It currently operates on four strategic logistics routes: The North Brazil Corridor, the Paraguay-Paraná Waterway, the coastal shipping route between Porto Trombetas and Vila do Conde (Pará State), and the Port of Santos. This presentation provides a useful case study that assesses the performance of a hybrid vessel as a successful example of electrification. In the face of increasing global pressure to reduce carbon emissions and promote sustainability, electrification emerges as a pivotal player in this changing landscape.