Speaker Details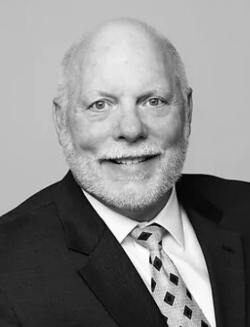 Robert Schluter
Robert has more than 20 years of business operations and business development experience involving advanced technology. Previous experience includes Co-Founder and Chief Business Development Officer of Element 1 Corp; Founder and CEO of Pangaea Technology Resources; U.S. Naval Engineering Officer onboard the USS Mahan DDG42, and Admirals Aide at Charleston Naval Base. ​Robert Schluter holds a Bachelor of Science in Business Management from Ithaca College, Ithaca, NY, USA.
---
Presentation
MV Hydrogen One: the world's first ultra-low-emission methanol-fuelled towboat
To meet IMO's carbon reduction target by 2050, hydrogen fuel cell technology is a solution that can bring significant carbon reduction while addressing the need for power, range and duration in the maritime sector. Our methanol-to-hydrogen M2H2 technology is the missing link: hydrogen produced with low carbon, cost-competitive and safe to handle. We will share with the audience the design and specifications of the world's first methanol-hydrogen fuel cell towboat, MV Hydrogen One, to be in the water in Q4 2023. We will also discuss applications of this technology to enable the maritime industry to transition from low carbon to carbon neutrality.