Speaker Details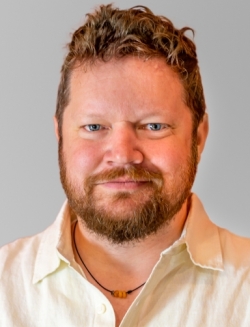 Ben Gully
Dr Ben Gully is an experienced executive and subject matter expert in lithium-ion battery systems. He has over 15 years of experience in project development, application engineering, testing and modeling for the performance and safety aspects of energy storage systems, with years of scientific publication and invited public speaking. Prior to joining SPOC Grid, Dr Gully held roles in business development, project management, team leadership, and as a subject matter expert for energy storage technology, including over five years at DNV Norway. Now positioned as chief technologist, Dr Gully provides guidance and leadership for energy storage adoption and integration.
---
Presentation
Common DC bus solutions for hybrid and diesel-electric vessels
The presentation will explain how best to take advantage of and benefit from technologies such as batteries, common DC buses and variable-speed generators, as well as how to make it easier to implement these systems. Learn how the right solutions can also provide benefits such as reduced weight and footprint of equipment, elimination of AC switchgear, enhanced redundancy, and simplified circuit protection and coordination.