Speaker Details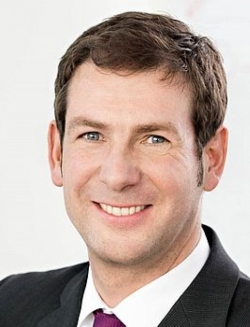 Manfred Stefener
Energy and its efficient use are the red thread in Dr. Manfred Stefener's life. The former professional athlete is now vice president of the Freudenberg Fuel Cell e-Power Systems GmbH. He holds a PhD in chemical engineering and is one of the most successful entrepreneurs in the fuel cell industry. In the year 2000 he founded SFC Energy AG which is nowadays a leading manufacturer of direct methanol fuel cells for decentralized power supply. During his work he invented a patented manufacturing process for main fuel cell components leading to a significant reduction of costs. Based on that process technology he founded company called Elcore in 2010. This company was acquired by Freudenberg Sealing Technologies GmbH in 2018 and renamed in 2020.
---
Presentation
The power of rightsizing - hybridization of battery and fuel cell
The heavy-duty market is a challenging one to electrify. With purely battery powered systems it is simply impossible to meet range and load requirements of deep sea shipping or long-distance truck routes. Therefore the hybridization approach of a battery combined with a fuel cell is a powerful leverage to even outfit the toughest applications with environmental friendly powertrains. Freudenberg fully committed to make future mobility a green one and develops hybrid systems for these special purposes.