Speaker Details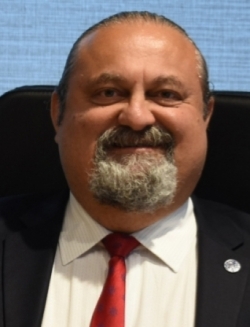 Ferhat Acuner
Ferhat holds a bachelor's degree in naval architecture and marine engineering from Istanbul Technical University. He started his career in 1987 and has 33 years of engineering experience. He has been general manager of Navtek Naval Technologies since 1999. Before joining Navtek Naval Technologies, he served in the fields of management and project development at distinguished shipbuilding, naval design, ship operations and ship repair companies. He has also held senior positions on unique project developments, including Powership from Karadeniz Holding AŞ – a barge/ship-mounted fully integrated floating power plant. Throughout many years of experience and knowledge, Ferhat has developed innovative ideas and technologies for a greener future.
---
Presentation
The first ZEETUG performance review and introducing two new green projects: COMBO GREEN and ZEEPORT
ZEETUG30, the world's first fully electric harbor tug, has been in service for over 500 days. The questions about her performance are now being answered: questions about the health of the batteries, opex saving figures, emission saving figures, the first survey results from class, charging and discharging rates and more. This presentation will provide the answers to those questions. The second part of the presentation will introduce two new projects: COMBO GREEN, a new 10,000 DWT electric propulsion multi-purpose cargo ship utilizing solar panels, wind turbines, batteries and hydrogen FC generators; and ZEEPORT, the decarb engineering of an existing port, electrification of all port facilities, provision for ZEETUGs, solar power generation and ESS. All three projects have the final target of a zero-emission electrically powered port.