Presentations
---
Day 1: Wednesday, November 2
Program consultants and moderators

Dr Ben Gully
chief technologist
SPOC Grid Inverter Technologies
USA
Dr Ben Gully is an experienced executive and subject matter expert in lithium-ion battery systems. He has over 15 years of experience in project development, application engineering, testing, and modeling for the performance and safety aspects of energy storage systems, with years of scientific publication and invited public speaking. Prior to joining SPOC Grid, Dr Gully held roles in business development, project management, team leadership, and as a subject matter expert for energy storage technology, including over five years at DNV Norway. Now positioned as chief technologist, Dr Gully provides guidance and leadership for energy storage adoption and integration.

Syb ten Cate Hoedemaker
managing director
Maritime Battery Forum
Netherlands
Syb joined the Maritime Battery Forum (MBF) as managing director after being employed at Damen Shipyards as a battery specialist in the R&D department. He is specialized in battery aging and sizing/selecting battery systems for maritime applications. In his role at the MBF, his goal is to promote the use of battery systems in the maritime industry by sharing knowledge and experience.
Galen Hon
principal
The PoliSea Group
USA
Galen is a consultant specializing in climate and energy strategies for the port and maritime industries. His recent work includes a multi-year project with the US Navy to envision the next generation of hybrid-powered ships; LNG supply chain decarbonization strategy for an oil major; and energy transition projects for a large terminal operations company and its energy supplier. Galen formally led the shipping programs for the Rocky Mountain Institute's Carbon War Room and the International Council on Clean Transportation. He has provided strategic thought leadership and technical analysis on emerging environmental issues in the maritime industry for over 14 years. He has been a delegate to the IMO for the last eight years, holds advanced degrees in engineering and policy from Carnegie Mellon, and is a former marine electrician.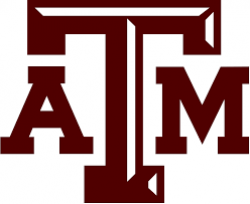 Milton Korn
chief engineer - training ship and professor of the practice
Texas A & M University Galveston
USA
Milton is the chief engineer of the training vessels of the Texas A & M University at Galveston and a professor of the practice. Prior to joining Texas A & M he was a senior managing principal engineer in the corporate technology department at the American Bureau of Shipping, where he specialized in electrical and automation systems. Previously, he was the director of electrical and automation systems at Celebrity Cruises, where he led a team of shipboard electrical officers that operated and maintained the electrical, propulsion, automation, communication and electronic systems throughout the fleet.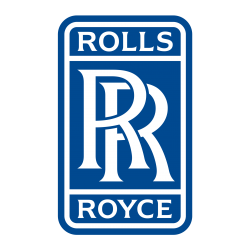 Dr Eric Maxeiner
VP business development - sea
Rolls-Royce Defense
USA
Eric is vice president of business development for Rolls-Royce Defense USA, where he is responsible for the surface navy market. Prior to joining Rolls-Royce in 2018, he led business development for Echogen Power Systems, a startup company developing advanced heat recovery technology. He also previously worked as a naval architect at NAVSEA. Eric attended Cornell University as an undergraduate and later earned a master's degree in naval architecture from the University of Michigan and a doctorate in mechanical engineering from the University of Maryland. He is also a registered professional engineer.
Theater 1

Vessel case studies
09:00 - 12:30
Moderator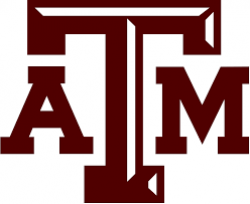 Milton Korn
chief engineer - training ship and professor of the practice
Texas A & M University Galveston
USA
09:00
Futureproofing your fleet: a low-carbon tug designed for the US market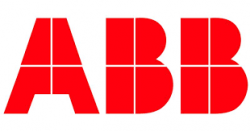 Dave Lee
VP of sales – global workboat responsible marine systems
ABB Inc - Marine & Ports
USA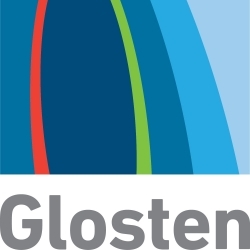 Peter Soles
marine operations & business development
Glosten
USA
Peter Soles (Glosten) and Dave Lee (ABB) will introduce a first of its kind, dual-fuel hybrid electric tug design with more than 90-tons bollard pull. This adaptable, sensibly designed tug provides operators with a viable path to carbon-neutral operation that minimizes business risk and enhances competitiveness. The presenters will discuss the overall design intent, the arrangement of the propulsion and electrical distribution system and specific cost/adaptability benefits for vessel operators.
09:25
Design of first battery-powered inland towboat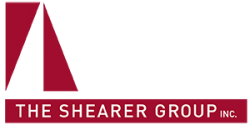 Joshua S Sebastian
vice president – operations/senior naval architect
The Shearer Group Inc
USA
The presentation will focus on the design and optimization process along with benefits and analysis of the design of the first inland towboat designed to operate on 100% battery power in support of the cargo operations in the Port of Charleston, South Carolina, USA.
09:50
Britain's biggest warship – HMS Queen Elizabeth aircraft carrier - integrated full electric propulsion

Dr Makhlouf Benatmane
marine navy solutions leader
GE Power Conversion
UK
HMS Queen Elizabeth aircraft carrier (QNLZ) – procured by the UK Ministry of Defence for the Royal Navy – is the first aircraft carrier in the world to utilize an integrated full electric power and propulsion system (IFEP). It presented a step change in size and complexity. This paper will discuss the merits of IFEP, QNLZ large equipment descriptions and methods and processes adopted from early design phases, through testing and trials undertaken to ensure all equipment is set to work in a safe and efficient manner to gain acceptance and deliver the required capability to the Royal Navy.
10:15
Eastern Québec's first hybrid lobster boat - lessons learned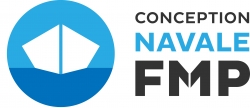 Patrick Denis
professional engineer
Conception navale FMP
Canada
Conception navale FMP has developed and built a small lobster fishing boat using outboard engines in parallel with an electric outboard. This setup allows the fishermen to reduce noise and harshness while hauling trap because the slow speed reduces the energy requirements for the boat. We would like to share our experience in designing, building and operating this boat so others can learn from our experience and contribute to the development of better hybrid workboats.
11:25
Electric hybrid and all-electric systems for workboats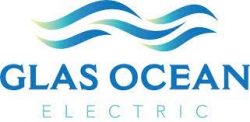 Dom Molloy
chief international operations
Glas Ocean Electric
Canada
Dr Aaron MacNeil
CTO
Glas Ocean Electric
Canada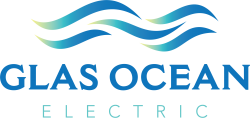 Dr Sue Molloy
president
Glas Ocean Electric
Canada
Glas Ocean Electric builds all-electric and hybrid conversion kits for boats. We are moving toward kits that can be installed without requiring vessels to be moved to a shipyard. We're presenting our recent project where we converted a traditional Eastern Canadian fishing boat and while we did it we measured emissions and underwater noise. We'll present the conversion we did, some of the results we measured and the potential CO2 impact of converting fishing boats. Lastly, we'll show you the kit we need as a community to accomplish large-scale electrification.
11:50
The Kirby Pusher Tug – an example of an end-to-end decarbonization solution

Ole Jacob Irgens
president and SVP sales, Americas
Corvus Energy
USA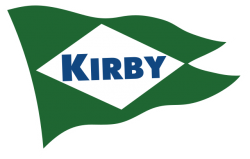 Taylor Dickerson
sr director - project management office
Kirby Corporation
USA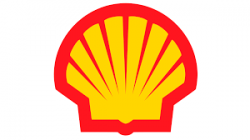 Daniel Reed
manager maritime projects & engineering
Shell
USA
In this presentation, three companies will share each their side of a common project, the Kirby Pusher Tug. An example of an end-to-end decarbonization solution from Shell, Kirby and Corvus. Daniel Reed, maritime projects manager from Shell will talk about the importance of collaboration across the value chains, the overall picture of decarbonization and how Shell can contribute to enabling end-to-end decarbonization solutions; from cleaner power generation and developing energy-efficient technologies for vessels, through to utilization of cleaner infrastructure in their existing and future fuels operations. Ben Parrish from Kirby`s project management office will share information from the design, technology development and installation of the Kirby Pusher Tug, what is important to succeed as well as expected savings compared to a conventional Pusher Tug. Ole Jacob Irgens, president, Americas at Corvus Energy will end the session to talk about the potential for batteries in ports, the benefits of electric and hybrid technology onboard vessels as well as share information on the US market and how Corvus expands its operations here to meet their customer's needs.
Theater 2

Integrating hydrogen and alternative fuels
09:00 - 15:00
Moderator
Galen Hon
principal
The PoliSea Group
USA
09:00
An integrator's perspective on hydrogen in marine applications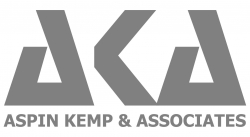 Jason Aspin
CEO
Aspin Kemp & Associates Inc (AKA)
Canada
New technologies need to be designed not only for new futureproof vessels but also so that they can repurpose existing vessels to be greener, more reliable and competitive to operate. Designs must accommodate not only today's traffic and passenger needs but also the needs of tomorrow. One way to achieve zero emission vessels is through the use of hydrogen or other alternative fuels to diesel. As an experienced integrator in the marine hybrid and electric industry, AKA has been investigating the best way to incorporate hydrogen into the marine industry and will share insights during this presentation.
09:25
Advances and future challenges for hybrid and all-electric propulsion in the 21st century

Luke Briant
director - marine solutions Americas
Siemens Energy Inc
USA
As marine technology has evolved, diesel-electric propulsion (DEP), hybrid and all-electric power and propulsion systems have become the new norm. Hybrid and all-electric propulsion have been centered around lithium-ion battery energy storage systems (ESS) with the long-standing promise of dramatic improvement in battery performance with future technology development. Discussions about the limitations of battery systems have focused on safety and limited energy storage capacity: safety targeting susceptibility to catastrophic failure due to thermal runaway, and limited energy storage capacity focused on energy density and the space/weight limitations associated with this on board a vessel. The latest trends in the marine industry have focused on hydrogen-based propulsion for blended hydrogen fuels for internal combustion engine (ICE) applications, and the use of fuel cell (FC) technology. With ESS requiring supercharging, and hydrogen-based systems requiring fueling, challenges in our industry have become apparent. Limitations, solutions and future expectations associated with this both globally and in the USA will be discussed.
09:50
Viable pathways to decarbonization through electrification, hybridization and fuel strategies
Joel Thigpen
general manager, marine new build sales
Wärtsilä
USA
Designing vessels today that consider the future is challenging but also a tremendous opportunity to leverage the most viable pathways to decarbonization. Commercialization of technologies and the availability of fuels today and in the future, along with the potential for electrification and hybridization of propulsion systems, mean that today's vessels need to consider these future potentials and regulations. This presentation discusses how best to design a vessel that will be ready for the potential technologies and challenges of the future while designing a particularized and optimized solution today.
10:15
Wind Hunter - zero-emission project with wind propulsion and hydrogen

Keisuke Kimura
GHG digital management team
Mitsui O.S.K. Lines, Ltd
Japan
The Wind Hunter project is the ultimate zero-emission driving project, which combines wind propulsion sailing technology and wind energy converted to generate a stable supply of hydrogen. The Wind Hunter project applies this technology and combines hydrogen carriers and fuel cells with hydrogen generated by electrolyzer. The power is generated by power generation turbine. This combination of sail and hydrogen technology will enable vessels to sail on schedule even in periods of low wind.
11:25
MV Hydrogen One: the world's first ultra-low-emission methanol-fueled towboat

Maite Klarup
global commercial director
e1 Marine
USA

Kyle Taylor
engineering manager
e1 Marine LLC
USA
To meet IMO's carbon reduction target by 2050, hydrogen fuel cell technology is a solution that can bring significant carbon reduction while addressing the need for power, range and duration in the maritime sector. Our methanol-to-hydrogen M2H2 technology is the missing link: hydrogen produced with low carbon, cost-competitive and safe to handle. We will share with the audience the design and specifications of the world's first methanol-hydrogen fuel cell towboat, MV Hydrogen One, to be in the water in Q4 2023. We will also discuss applications of this technology to enable the maritime industry to transition from low carbon to carbon neutrality.
11:50
Zero emission powertrains for the maritime sector using hydrogen fuel cells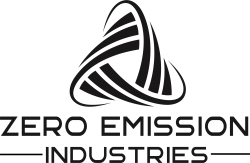 Danny Terlip
lead engineer
Zero Emission Industries
USA
In building the world's first hydrogen fuel cell ferry, ZEI and team members have demonstrated how fuel cells are a successful path to decarbonizing maritime. Now ZEI is taking the learnings from the Sea Change and applying them to its next-generation powertrain product which will fit not only marine applications ranging from harbor craft to ocean-going vessels, but also land-based heavy-duty vehicles and beyond. In tandem, ZEI is working with its powerful partners to offer smart and reliable hydrogen fueling solutions for these rapidly developing markets. This presentation will focus on ZEI's next generation of hydrogen powertrain and fueling solutions.
14:00
Construction of the first US hydrogen fuel cell passenger vessel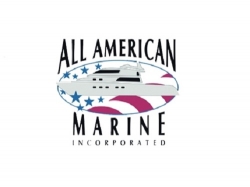 Ron Wille
president and COO
All American Marine Inc
USA
This presentation will outline the lessons learned when building the Sea Change. There will not be any one-size-fits-all solutions to replace the internal combustion engine. However, hydrogen fuel cell technology has the potential to leapfrog traditional diesel and hybrid electric propulsion methods as one of the most beneficial for maritime applications.
14:25 - 15:00
Panel Discussion - Construction of the first US hydrogen fuel cell passenger vessel
This panel discussion will follow the presentation from Ron Wille of All American marine which will outline the lessons learned when building the Sea Change. The panel will bring together the significant contributors to the project, provide their perspectives, answer questions and provide the audience with a thoroughgoing project review.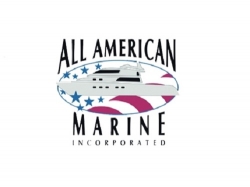 Ron Wille
president and COO
All American Marine Inc
USA

Peter Brooks
OEM account manager, marine and port solutions
BAE Systems Inc
USA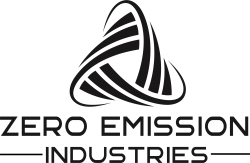 Danny Terlip
lead engineer
Zero Emission Industries
USA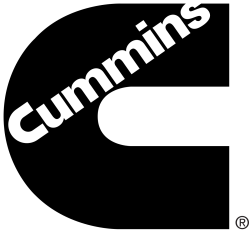 Tom Budija
director - marine business
Cummins Inc
USA
Theater 3

Energy storage for hybrid and electric shipping
09:00 - 16:10
Moderator

Dr Ben Gully
chief technologist
SPOC Grid Inverter Technologies
USA
09:00
Safety of Li-ion battery systems on board ships

Syb ten Cate Hoedemaker
managing director
Maritime Battery Forum
Netherlands
The Battery Safety Joint Industry Project (JIP) initiated by the Maritime Battery Forum has its first results. This presentation will highlight those results and inform the audience about the next steps for the JIP, creating the safety standards for Li-ion battery systems on board ships.
09:25
Experiences of battery system approvals from a class perspective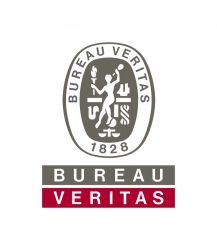 Guillaume Vileyn
senior electrical, fire, and safety surveyor
Bureau Veritas Marine Inc.
USA
Bureau Veritas has approved, and has 'in service' Class expertise, of a significant number of E&H vessels, part of the approval process includes a Risk Analysis of the battery system and this is often an unfamiliar subject to some or all of the potential participants yet has a large impact on the safety of the vessel. BV will discuss the reasons why a risk assessment is done along with the requirements of the exercise, the outputs, and the requirements for approval of the risk assessment from a Class perspective to provide some key takeaways
09:50
Lithium-ion battery failure modes and using advanced failure analysis techniques to drive innovation and improve safety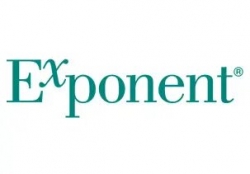 Kevin C White
principal scientist
Exponent
USA
Learning from our mistakes is a defining characteristic of human existence and a cornerstone of scientific advancement. For as long as humans have been building things, we have puzzled over why they fail and have used failure analysis to improve subsequent designs. The lithium-ion battery industry is no exception to this rule. Failure analysis has been an important driver for safety and performance improvements since before Sony released the first commercial lithium-ion cell in 1991. Additionally,failure analysis can be pivotal to decisions made during legal actions involving lithium-ion batteries. However, the increasing complexity and size of lithium-ion batteries and the destructive power of large lithium-ion battery packs severely challenges conventional failure analysis techniques. In this presentation we will explore advanced techniques for understanding failures in large lithium-ion battery packs, such as those used in marine electrification applications. The implementation of computed tomography X-ray imaging (CT scanning), physical testing and incident reconstruction will be examined through the lens of a failure analysis investigation conducted on a large, rack based lithium-ion battery pack that suffered thermal runaway creating an air-fuel deflagration event that severely injured four first responders.
10:15
Detection of battery thermal runaway in marine applications

Brian Engle
director, business development
Amphenol
USA
Lithium-ion batteries are emerging as shipboard energy storage as well as in cargo in consumer and industrial products. While rare, lithium-ion batteries can undergo failure that results in thermal runaway with potentially catastrophic consequences.Attendees will learn of the various causes of lithium-ion cell thermal runaway and the hazards involved, as well as methods for robust early detection for safety critical applications. Examples of field events, as well as lessons learned, tools, and countemeasures that can be deployed to reduce onboard risk will be discussed.
11:25
All-electric harbor tug battery performance following 830 days operation

Ferhat Acuner
general manager
Navtek Naval Technologies Inc
Turkey
The world's first and only proven all-electric harbor tugboat 'ZEETUG30', the exceptional results of more than two years of operation, her battery performance, OPEX-savings, GHG & pollutants emission avoidance and public health benefits, and finally, our answer to the question: Is decarbonization of a port feasible?
11:50
Pay-as-you-go energy service for electric and hybrid vessels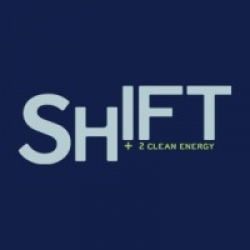 Brent Perry
CEO
Shift Clean Energy and chair of Zero Emissions Ship Technology Association
Canada
This presentation will outline a first-of-its-kind service delivering clean and reliable energy to any ecosystem including ports, terminals, inland waterways and windfarm support vessels. The new service offers fully charged ePod battery cartridges that are connected through cloud-based service and management centers. Typical energy storage barriers of cost, size, weight and charging times are all drastically reduced. Simply, use energy from the ePods, then exchange them for new, fully charged ones. The pay-as-you-go subscription service eliminates commercial risk and product liability for industry and saves money from day one. The presentation will explain the service and the benefits to users.
14:00
Cooling schemes of marine ESS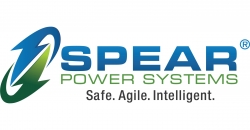 Geancarlo Ramos
senior applications engineer
Spear Power Systems
Peru
This presentation will provide an overview of both air and liquid cooled energy storage systems and the impact cooling system selection can have on ESS sizing and life estimation, including case studies of real operational profiles.
14:25
The power of rightsizing - hybridization of battery and fuel cell

Frederic Moeris
key account manager heavy-duty fuel cells US
Freudenberg Battery Power Systems
USA
The heavy-duty market is a challenging one to electrify. With purely battery powered systems it is simply impossible to meet range and load requirements of deep--sea shipping or long-distance truck routes. Therefore, the hybridization approach of a battery combined with a fuel cell is a powerful leverage to even outfit the toughest applications with environmentally friendly powertrains. Freudenberg fully committed to make future mobility a green one and develops hybrid systems for these special purposes.
14:50
The future of electric marine solutions

Markus Kreisel
managing director
Kreisel Electric
Austria
As the electrification of cars and commercial traffic is the new standard, we now must take the next steps towards sustainable marine solutions. Kreisel Electric's goal is to stop ocean pollution through the electrification of maritime solutions. The incorporated safety features of the immersion cooling technology prevent cell-to-cell propagation of thermal runaway and lead to the highest safety in relation to energy density. Furthermore, the minimal temperature spread on pack and cell level enables an increased service life and reliability.
15:15
Fuel cell solution for marine applications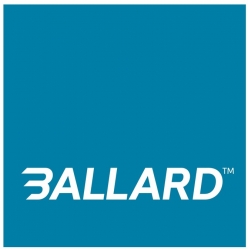 Alan Mace
product application manager
Ballard Power Systems Inc
Canada
Electrification of propulsion system is advancing, and fuel cell technology provides the opportunity to produce, on board, large quantity of power with zero-emission using hydrogen as a fuel. This presentation will review the fuel cell value proposition for marine applications, product design considerations, as well as opportunities and challenges for the adoption of fuel cell technology. The presentation will review some of the product development considerations including system architecture and safety as well as hydrogen supply and on-board fuel storage. Examples of current fuel cell ferry projects in Scotland and Norway will be used.
15:40
Rethinking zero-emission technologies for ships – Next generation maritime batteries and fuel cells.

Sveinung Ødegaard
senior vice president business development fuel cells
Corvus Energy
USA
Corvus has been a pioneer in energy storage solutions for ships with more than 650 projects so far. To enable even more ship types to run zero-emission, the company is also fast-tracking inherently gas-safe maritime fuel cells together with the world leader in fuel cell technology, Toyota. In this presentation, we will take a closer look at the partnership between the technologies and how fuel cells increase both performance and lifetime in combination with batteries. We will share our experience from the past 10 years and show you how we rethink technology development for both battery systems and fuel cells to enable increased safety, scalability, flexibility, and sustainability.
Theater 1

Simulation, modeling and testing
14:00 - 16:35
Moderator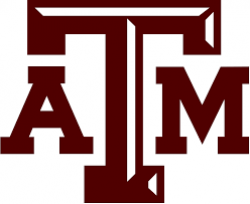 Milton Korn
chief engineer - training ship and professor of the practice
Texas A & M University Galveston
USA
14:00
Driveline simulation under new technology trends and innovative product development

Dr Mahamudul Hasan
director R&D coupling
Regal Rexnord Corporation
Germany
There are many new concepts for parallel hybrid or pure electric drivelines with zero emissions. These efficient driveline concepts create more harmonic excitation as well as complex loadings on couplings, gearboxes and propellers. Torsional vibration modeling of complete systems for fuel savings and hybrid driveline will be presented, as will efforts to find breakthrough innovations for couplings and connected driveline products. In addition, new products will be presented that improve efficiency in the driveline. Our new product solution will facilitate a green future and help customers solve problems and overcome challenges. Simulation results were compared with measured data, resulting in a good match.
14:25
New hybrid ADC technology: the best of both worlds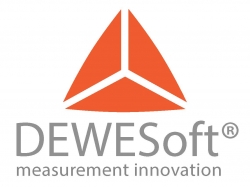 Michael Davis
director
DEWESoft
USA
This presentation will describe a new hybrid analog to digital converter which offers both a high bandwidth mode and a high dynamic alias-free mode. The high bandwidth mode can perfectly acquire impulse, step and square signals; a mode typically found in SAR ADCs. The high dynamic alias-free mode is used for frequency domain analysis, like sound and vibration and similar to classical Sigma-Delta ADCs. Currently, users would require two separate DAQ devices for these measurements. This new technology, which provides both modes in one device, is encompassed within the SIRIUS XHS DAQ system which does not require any complex setup or programming knowledge. DewesoftX data acquisition software offers unbeatable plug-and-play simplicity. These and many of the other features of the technology will be outlined.
14:50
Measuring power losses in electric motors and inverters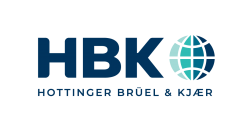 Mitchell Marks
business development
HBK
USA
Power losses have many sources, and it is often difficult to determine the exact source. In this presentation, we will review the basic sources of losses in electric machines and how to measure them, including copper losses, mechanical losses and iron losses.
15:45
The implications of electric motor power curves for vessel propulsion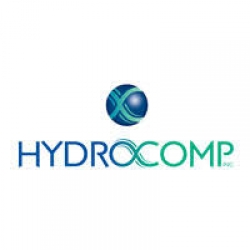 Donald MacPherson
technical director
HydroComp, Inc
USA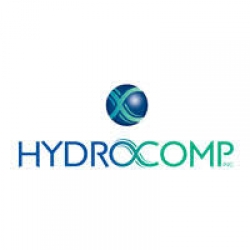 Alex Walker
naval architect
HydroComp, Inc
USA
Many prime movers are principally defined by their rated power and RPM. However, the full picture of power delivery must consider the power above and below the rated RPM. This is represented by what has come to be called a 'rated power curve' which can vary greatly between different prime mover types, such as internal combustion engines (ICE) and electric motors (EM). The effect of curve shape on vessel performance and propulsor selection can be significant, particularly for those considering EM prime movers for their vessels. This presentation will describe the differences between ICE and EM power curves, as well as discuss the implications of EM power curves for different operating modes (such as transit or towing), continuous versus peak conditions, considerations for motor overload and partial load efficiencies. A case study will demonstrate propeller selection decisions for an EM application with calculation of operational current demand.
16:10
Integrated model-based design using hardware-in-the-loop (HIL)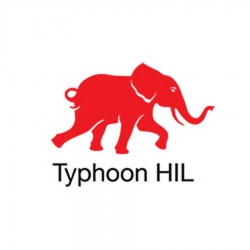 Matt Baker
vice president of grid modernization
Typhoon HIL Inc
USA
The increasing electrification of shipboard power systems requires high-fidelity modeling and simulation capability to verify and validate system performance during the design and construction of the vessel. At the same time, there is a requirement to test the tens of thousands of lines of code running on digital controllers that are the norm. A solution to test both electrification and digitalization demands is required. Typhoon HIL provides an integrated model-based design process using hardware-in-the-loop to address the requirement.
Theater 2

US policy landscape for the maritime industry
15:45 - 17:00
The panel will discuss the policy landscape for the United States. Panelists are official representatives of the major governmental agencies MARAD and EPA, Congressional legislators and influential NGOs affiliated to the IMO. Topics will include the clean energy provisions in the Inflation Reduction Act and funding for the maritime sector - the $3 billion for the EPA to reduce air pollution at ports. The session will also include essential insights from the US EPA on how the funding might be used along with the perspective from the Office of Congressman Lowenthal on the Clean Shipping Bill. Attendees will also learn what's on the policy landscape from the US Maritime Administration and from an IMO-affiliated environmental group on its efforts to decarbonize shipping.
Moderator
Galen Hon
principal
The PoliSea Group
USA
US policy landscape for the maritime industry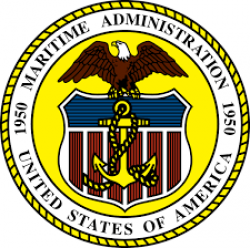 Brian Hill
director, Western Gulf Gateway Office (Houston)
US Maritime Administration
USA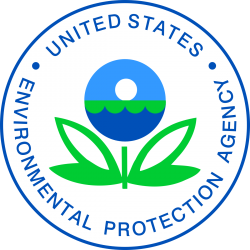 Dr Harold Rickenbacker
technical expert, EPA Ports Initiative
US Environmental Protection Agency
USA
Andrew Bower
legislative director, Congressman Alan Lowenthal
Author of Clean Shipping Act of 2022
USA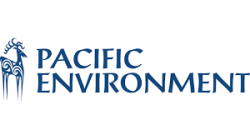 Teresa Bui
state climate policy director
Pacific Environment
USA
Day 2: Thursday, November 3
Theater 1

Power and control systems
09:00 - 12:40
Moderator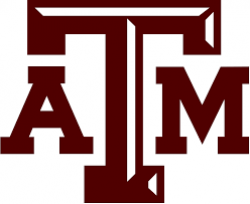 Milton Korn
chief engineer - training ship and professor of the practice
Texas A & M University Galveston
USA
09:00
Direct-current decisions: batteries and grids

Will Ayers
chief electrical engineer
Elliott Bay Design Group
USA
The presentation will first explore the advantages and disadvantages of different lithium-ion offerings, their chemistries, cell, module and rack form factors, air vs water cooling options, safety enhancements and cable and bus routing. It will then discuss DC vs traditional AC propulsion grids, the benefits of DC, its primary disadvantage in the speed and magnitude of a DC bus fault and different system integrator solutions for the latter.
09:25
Engineering design for hybrid marine power systems

Marinus Jansen
global marine technology steward
Caterpillar Inc
Germany
The challenge is to provide the most cost-effective, reliable and user-friendly experience system solutions for mechanical and electrical power in marine applications. This can be done using a detailed understanding of operational demands to create a shared common language and uniform system architecture fully integrating engines into the vessel energy systems and providing total system solutions. This presentation covers a shift from continuous power availability to power on demand, and the functional descriptions that need to be attributed to components in a vessel energy system to enable this shift in design and engineering philosophy.
09:50
Common DC bus solutions for hybrid and diesel-electric vessels

Dr Ben Gully
chief technologist
SPOC Grid Inverter Technologies
USA
The presentation will explain how best to take advantage of and benefit from technologies such as batteries, common DC buses and variable-speed generators, as well as how to make it easier to implement these systems. Learn how the right solutions can also provide benefits such as reduced weight and footprint of equipment, elimination of AC switchgear, enhanced redundancy, and simplified circuit protection and coordination.
10:15
DC switchboards in combination with new energy sources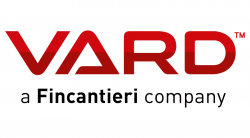 Roger Sandnes
VP sales North America
Vard Electro US
USA
Vard Electro sees plug-in potential for green energy sources as the industry faces an AC/DC dilemma on transmission networks. Green energy technologies such as batteries, fuel cells, solar and wind are on the rise in shipping, but these will require a shift in existing power distribution systems on board vessels to realize gains in fuel efficiency and environmental performance. Diesel-electric systems with engines running at fixed speed have typically used AC (alternating current) switchboards, or power grids, to supply power for propulsion systems and thrusters, alongside frequency converters to control propeller speed for greater efficiency. However, the use of AC switchboards is now being challenged by the emergence of renewable energy sources and energy storage systems mostly using DC (direct current) that require multiple DC-AC conversion, meaning more components with greater complexity and less control of the power system. This has increased the focus on the potential advantages in terms of controllability, flexibility, cost savings and reduced fuel consumption of DC switchboards, which were first developed about a decade ago but have so far only been installed on a limited number of vessels such as hybrid and all-electric ferries, PSVs and fishing vessels. Vessels with variable loads are dynamic position vessels, fishing vessels, ferries, all vessels that may be upgraded in the future, vessels with a high amount of VFD loads, well boats, cable-laying vessels, etc.
11:25
Preserving ESS lifetime during the design phase – sensitivities, margins, and the importance of robust EPLA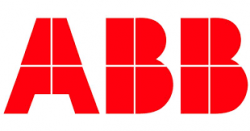 Kevin Andersen
technical solutions manager
ABB Inc - Marine & Ports
USA
By comparison with conventional diesel mechanical systems, ships employing zero-emission technology generally carry significantly less energy onboard. In the case of battery electric ferries, some vessels may only take as much energy required for a single trip. Any unplanned hotel load growth or inaccuracies in the initial load profile used in the design phase may result in deeper than anticipated discharges, thus causing premature ageing of the ESS. This presentation will discuss the paradigm shift needed in the classical ship design spiral to prioritize early robustness in the EPLA early, while managing uncertainty and potential areas of load growth through the use of margins. The session will present several case studies showing identifying the ESS's economic life sensitivity to minor load changes and ramifications with shore charging capacity, and the economics of premature ESS replacement.
11:50
Building ships for the future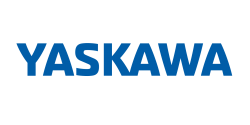 Asbjørn Halsebakke
manager, technical solutions marine
Yaskawa Environmental Energy / The Switch
Norway
This presentation will show how it is possible to build a ship today that fulfills current regulations as well as likely future environmental changes. Using power distribution blocks around an innovative DC hub, electronic bus link breaker and electronic DC breaker, ships can switch from AC to DC for better fuel and cost savings. This offers unrivalled reliability and flexibility to run on any future power source.
12:15
Sub-24m craft – accelerating the adoption of vessel electrification

Gary C Wright
CEO
Krensen Limited
UK
Viewed from a boat builder's perspective when facing increasing requests to 'go electric', it is not a case of when but how. Pioneering is not always an option when considering delivery deadlines and reputation, so risk mitigation is key. The presentation will provide an insight into electrification challenges and adoption when providing safe electric control for HV propulsion technology solutions. It will focus on high-performance electric powertrains replacing 200hp to 500hp engines and integration of lithium batteries and associated ancillaries on board. The presentation will encompass topics including barriers to adoption, technology transfer, development, collaboration, validation. warranty and time to market.
Theater 2

Port and charging infrastructure
09:00 - 16:35
Moderator
Galen Hon
principal
The PoliSea Group
USA
09:00
Perspectives on charging technologies and port electrification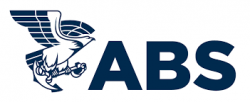 Jude Tomdio
principal electrical engineer
American Bureau of Shipping
USA
This presentation will provide a general overview and history of charging technologies and of port electrification. It will discuss the impact of new technologies on existing assets and ports and the driving factors behind the use of new technologies. It will outline ABS class requirements and how they are evolving with the use of new technologies and their impact on existing assets and port facilities.
09:25
Planning and funding zero-emission demonstration projects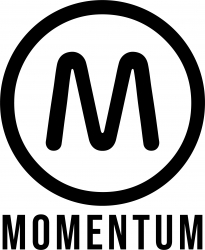 James Dumont
director, ports and fleets
Build Momentum, Inc.
USA
This presentation will provide an overview of strategies to secure funding from local, State, and Federal grant, loan, and cap and trade funding programs for zero-emission technology deployments. Topics and funding sources covered will include: Planning Activities: Research, Design, and Development (RD&D) Projects: Demonstration Projects: Fuels and Infrastructure: Partnering for Success: Policy and Regulatory Alignment: Major Funding Programs.
09:50
Electrifying vessels and energy storage solutions for zero-emission ports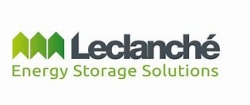 Guillaume Clement
vice president e-marine
Leclanché Norway AS
Norway
The world's transportation infrastructure is moving rapidly toward the use of electric vehicles – cars, trucks, buses, trains and more. But when it comes to maritime vessels, the equation is a bit more complicated since there aren't any 'charging stations' out at sea. It isn't possible to have, for example, e-ferries without a reliable, cost-effective and energy-efficient charging infrastructure in place. In this presentation, Guillaume Clement will present his company's vision for electrifying vessels to reduce emissions in ports and comply with regulations. He will also show how to create a zero-emission ports and harbors solution architecture that will make it easier and more feasible for ship designers and port authorities to design, build and welcome to their shores the latest generation of sustainable vessels. The presentation will focus on the energy storage solution for vessels as well as the onshore infrastructure.
10:15
Design considerations for recharging electric vessels: a case study in developing a solution for the eWolf

Eileen Tausch
senior electrical engineer - research & development
Crowley Shipping
USA
This presentation will provide an overview of the operational capability of the eWolf and the design considerations required for developing a recharging solution.
10:40
Maritime, microgrids and motors – integration and separation are flourishing together in the Internet of Energy

Dr Makhlouf Benatmane
marine navy solutions leader
GE Power Conversion
UK
Solutions are getting more integrated and separated at the same time. From maritime port microgrids that seek to save money by being self-sufficient and grid form but remain connected to the supergrid, to systems for ships where power electronics and switchgear are combined to reduce integration risk, to the fusion of power electronics and propulsion motors to save space, traditional boundaries between equipment and functions are changing. This presentation offers an insight into these topics from the HV connection bringing power to the port, through the port microgrid, onto the ship and down to the propeller.
11:30 - 12:45
Panel Discussion; Port and charging infrastructure.
This panel will discuss some of the more strategic issues raised in the first part of the session regarding the necessary infrastructure to support ports in providing facilities and capacity to anable large scale electrification and hybridization of shipping.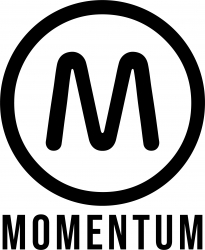 James Dumont
director, ports and fleets
Build Momentum, Inc.
USA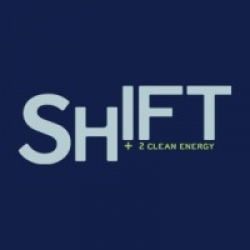 Brent Perry
CEO
Shift Clean Energy and chair of Zero Emissions Ship Technology Association
Canada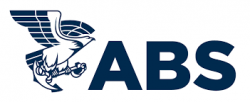 Jude Tomdio
principal electrical engineer
American Bureau of Shipping
USA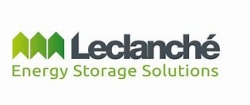 Guillaume Clement
vice president e-marine
Leclanché Norway AS
Norway

Dr Makhlouf Benatmane
marine navy solutions leader
GE Power Conversion
UK
Moderator:
Galen Hon, principal, The PoliSea Group
14:00
Developing a non-commercial demonstration platform and training venue integrated into a seagoing vessel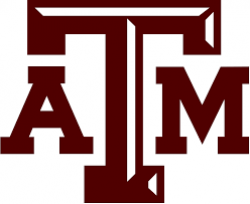 Milton Korn
chief engineer - training ship and professor of the practice
Texas A & M University Galveston
USA
Enhanced electrification of the marine and port sector in the US is progressing. The development and deployment of energy storage, fuel cells and other energy storage and transformation technologies both afloat and ashore offer opportunities to reduce the environmental footprint and enhance CAPEX, OPEX and reliability. Integration of these technologies into the existing infrastructure into public utility (ship to shore power) and shipboard electrical networks pose challenges. The efforts to develop a non-commercial demonstration platform and training venue for the industry integrated into a seagoing vessel for these new technologies at TAMUG are explored.
14:25
High voltage e-vessel connections & charging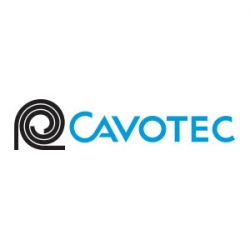 Matthew Amy
regional product manager - Americas
Cavotec
USA
In this presentation Matthew Amy of Cavotec will explore the topic of high voltage connections for charging electric and hybrid vessels and the range of solutions for new builds and retrofits and varying sizes and differing requirements of vessels and of port infrastructure.
14:50
Enabling zero-emission shipping – vessel battery charging and cold ironing

Greg Reese
manager - energy, industrial and maritime business North America
Wabtec (TransTech)
USA
Contributing 2.5% to worldwide CO2 emissions, marine traffic is challenged to reduce its impact. With their 2030 and 2050 targets, IMO has set challenging milestones. To achieve them in time, fleet electrification is a significant enabler. The paper reports about fully automated charging solutions for ferry electrification projects between 0.5 and 15MW. Onshore power supply systems for 'cold-ironing' will be addressed as well. The recent solutions provided help to swiftly take the benefit of the CO2-saving potential that battery ferries and land power supply offer. We will showcase recent solutions for various types of vessels and individual ferry and terminal operator needs.
15:45
Electrification of inland waterways: case studies from propulsion to house load supply and charging

Jonathan Kruse
senior manager project sales
Torqeedo Inc
USA
Choosing a battery supplier, a propulsion system supplier and a system integrator for your electrification project can be daunting. The Torqeedo Deep Blue System is a smart, integrated solution for battery bank management, onboard renewable energy generation, propulsion system, and house load management from one supplier. This presentation will focus on 2 case studies from system layout and integration to operation and give an outlook on integrated charging solutions and the integration of fuel cell technology.
16:10
Magnetic plugs – the new standard for e-boat charging
Sanad Arida
CTO
VoltSafe
Canada
Conventional pronged plugs are fraught with flaws: corrosion and arcing can cause fires; plugs are not always connected properly and can be dislodged quite easily even if they are. What is required is a foolproof system that connects smartly and accurately and stays connected safely throughout the charging process. VoltSafe technology replaces prongs with magnets similar to Apple's MagSafe. The system can accommodate not just recreational but also commercial vessel requirements and sets a new standard for electrical safety in shore power. This presentation will describe the system, its technology and the benefits it brings to shore power systems.
Theater 3

Transmission and propulsion
09:00 - 12:40
Moderator: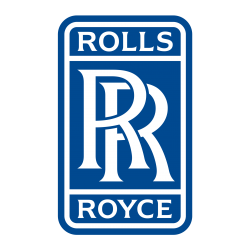 Dr Eric Maxeiner
VP business development - sea
Rolls-Royce Defense
USA
09:00
Naval hybrid power and propulsion systems – definition, technologies and latest configurations

Dr Makhlouf Benatmane
marine navy solutions leader
GE Power Conversion
UK
Vessels have diverse operational profiles and governments have tightening of budgets and legislation. This leads to new vessel builds facing tough times, requiring efficiency, minimal operational costs with cleaner technologies that meet stringent environment regulations. A variety of power and propulsion architectures have been used over the years. No single solution meets all the requirements, but selection needs to meet a range of benefits most suited to operational role. The focus of this presentation is to: Provide a hybrid propulsion concept overview of the key electrical, mechanical qualities and issues leading to the shift towards such systems. Describe different configurations and performances of hybrid propulsion from demonstrated and operational systems in the commercial and naval world. Describe technologies used and systems modes of operation. Examine future architectures including energy storage and explore the benefits and flexibility these can bring to the hybrid propulsion sphere.
09:25
Advancing marine to zero emissions with the next-generation power and propulsion system

Peter Brooks
OEM account manager, marine and port solutions
BAE Systems Inc
USA
BAE Systems, a leader in electric propulsion, will introduce its next-generation power and propulsion system for the marine market. The technology will provide a flexible solution to vessel operators, with increased electrical efficiency and vessel range to help them reach zero emissions. The technology leverages the company's 25 years of experience developing and integrating electric propulsion systems. The HybriGen Power and Propulsion next-generation system builds on that core technology for vessels but uses smaller and lighter components for increased electrical efficiency, increased propulsion power and a simplified installation process. The modular accessory power system (MAPS) and modular power control system (MPCS) allow for a scalable, tailor-made solution to fit the specific power and propulsion requirements of each vessel, ranging from sailboats to tugs and passenger ferries.
09:50
Hybrid upgrades – efficiency and reduced emissions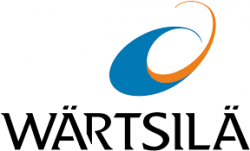 Ian Brouwer
general manager, project sales Americas
Wärtsilä Marine
Canada
In this presentation Ian Brouwer, who is general manager of project sales for Wärtsilä Marine Americas will demonstrate and explain how hybrid upgrades to existing vessels can drive efficiency improvements and reduce emissions.
10:15
Getting the most out of your diesel engine and batteries in a parallel hybrid application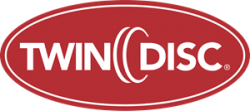 Klaus Meyersieck
global product manager
Twin Disc Inc
USA
The presentation will explain how to extend the use of energy storage while optimizing diesel fuel consumption. Learn how to maximize battery performance and increase charge time by utilizing the transmission, drive motor or genset to recharge.
11:25
Hybrid system configuration and optimization in high-speed ferry applications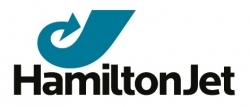 Diego Muller
future products manager
Hamilton Jet
New Zealand
Using a specific waterjet-powered vessel example, this presentation shows the level of detailed power, speed and energy usage analysis possible in ferry route optimization, and how it can influence the choice of hybrid system design and propulsion configuration.
11:50
Leisure vs commercial electrification. Professionals need professional products!

Bart Meenks
electric marine propulsion product manager
Transfluid-Bellmarine
Netherlands
We have seen it all. With more than 20 years of experience in electrification, we are used to the gap between the application's expectations, needs and reliability. These three key factors differ depending on the approached market. While the leisure market can afford to stay longer sipping wine in the marina, professionals lose money every minute docked. This presentation will analyze the factors specific to each market and the consequent effect on the specification for the required product.
12:15
Electric propulsion: a future-ready drivetrain for your ship

François Lessard
president & CEO
Techsol Marine Inc
Canada
Electrification is not the future. It's now, and it is for everyone. Ships are built for 40+ years and whatever is built today needs to be ready for tomorrow, even if we don't know yet which alternate energy source will become dominant. An electric propulsion is the first building block so your ship can harness those alternate energy sources in the future, whichever ends up on top. Even if today's energy sources don't seem to fulfill your requirements, it's highly probable they can. For instance, diesel engine use optimization, operations coverage and charging infrastructure are amongst the key challenges to meeting environmental damaging emissions reduction targets. A few creative approaches are possible and some of them will be explained in this presentation.
Theater 1

Electric and hybrid ferry projects
14:25 - 17:00
Moderator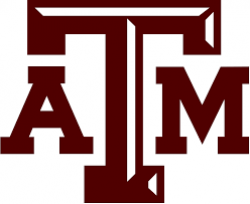 Milton Korn
chief engineer - training ship and professor of the practice
Texas A & M University Galveston
USA
14:25
Unlocking the potential of waterborne public transportation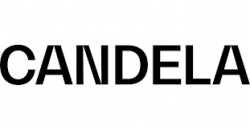 Erik Eklund
CEO commercial vessels
Candela Technology
Sweden
This presentation will offer a case study of Candela's P-12 Shuttle, the world's first all-electric hydrofoiling passenger ship. It will hit Stockholm's waterways in 2023, shuttling passengers to and from the archipelago above the waves and without wake, noise, exhaust fumes or oil leaks. The vessel, developed by Stockholm boat builder Candela Technology, consumes about one-tenth the energy of a conventional ship and is comparable to a modern electric-hybrid bus, making it the most energy efficient, fast ship ever built. It is also based on Candela's electric hydrofoil technology that has been in serial production since 2019 for leisure boats. This technology pushes the performance boundaries of electric boats and ships and allows us to rethink public transportation.
14:50
ELECTRA - making long-range, fast, electric ferries possible with hydrofoils

Jeremy Osborne
chief technology officer / co-founder
Boundary Layer Technologies
USA
ELECTRA is the fastest and longest-range electric ferry under development. It is enabled by Boundary Layer's proprietary hydrofoil technology and podded propulsion system. The presentation will cover the benefits of hydrofoils for electric ferries, a customer case study showcasing the considerations and challenges faced by an operator when introducing an electric ferry into their operations, and
15:15
Electric fast ferries are viable today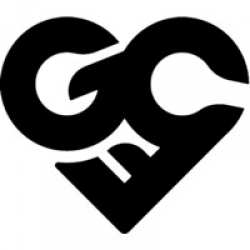 John Carroll
president
Green City Ferries Americas
USA
Zero-emission fast ferries are viable today. Advances in batteries, fuel cells, vessel design and innovative financing make them a real choice. Advanced LTO marine batteries are safer, charge three times faster and have a service life five times longer than previously. Vessels with lower weight (carbon fiber) and less friction (foil-assist) use less energy and have longer range. In addition, standardized, serial production together with a single platform (battery and fuel cell) make them great value. With innovative finance (e.g. Boatplan Stockholm 2025), long-term bareboat charter allows ferry operators to get started immediately.
15:45
Zero-emission conversion of the Marilyn Bell I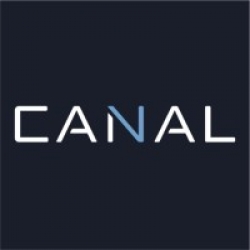 Shawn Balding
general manager
Canal Marine & Industrial Inc
Canada
The Marilyn Bell I is the first truly zero-emission, Li-ion ferry in Canada following its conversion by Canal. Canal also implemented the first and only automatic shore charging system for an electric vessel in North America. In this presentation, we will cover the lifecycle of the project, challenges, design decisions and results for propulsion, power electronics and control, system integration and energy storage systems.
16:10
AC drives in hybrid power generation and propulsion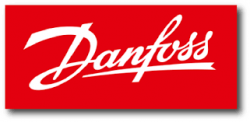 Martti Tuomas Alatalo
global director - marine and offshore
Danfoss Drives
Finland
The Wasaline M/S Aurora Botnia, ordered by the cities of Vaasa in Finland and Umeå in Sweden, is a new vessel from RMC shipyard in Finland. It uses clean LNG/battery hybrid with shore power and is deemed the most environmentally friendly ro-pax ship. Danfoss AC drives optimized electric power generation, electric propulsion, hybridization, power conversion, and improved performance and efficiency for a myriad of applications on board the vessel. Notable features include battery-electric maneuvering when entering and leaving the harbor and main electric propulsion 2x6MW and battery power 4x1.5MW. The vessel began making regular trips between Vaasa and Umeå in autumn 2021.
16:35
Solar ferry boats for public transport

Sandith Thandasherry
founder and CEO
Navalt Solar and Electric Boats
India
ADITYA, India's first solar ferry and winner of the Gustave Trouvé Award for the world's best electric ferry 2020, completed five years of successful operation in January 2022. In the five years, the boat has transported 1.5 million passengers over a distance of 90km across backwaters without a single drop of fuel and saving 150,000 liters of diesel. The fuel savings ensured the system achieved breakeven in three years. This was made possible by an innovative design and choice of technology. Such solar ferries can be replicated across the world.
Theater 3

Which battery for your project? Comparison and Q&A with the manufacturers
14:25 - 16:30
Moderator

Syb ten Cate Hoedemaker
managing director
Maritime Battery Forum
Netherlands
14:25
Introduction by the Maritime Battery Forum

Syb ten Cate Hoedemaker
managing director
Maritime Battery Forum
Netherlands
14:35
Presentation by Echandia

Anders Bengtsson
director, business development
Echandia AB
Sweden
14:45
Presentation by Spear Power Systems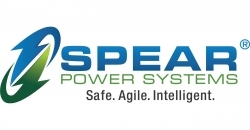 Ingi Huswick
Trident business development manager - Americas
Spear Power Systems
USA
14:55
Presentation by Freudenberg e-Power Systems
Thorsten Grün
application engineer
Freudenberg Battery Power Systems
Germany
15:05
Presentation by Corvus Energy

Erik Larsen
VP sales Americas
Corvus Energy
USA
15:45 - 16:30
Panel Discussion

Anders Bengtsson
director, business development
Echandia AB
Sweden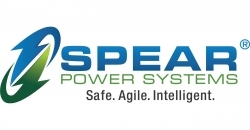 Ingi Huswick
Trident business development manager - Americas
Spear Power Systems
USA
Thorsten Grün
application engineer
Freudenberg Battery Power Systems
Germany

Erik Larsen
VP sales Americas
Corvus Energy
USA