Conference Program
---
---
Theater 1

Power and control systems
09:00 - 12:40
Moderator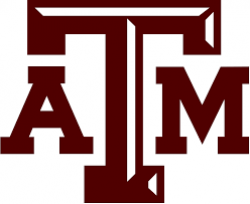 Milton Korn
chief engineer - training ship and professor of the practice
Texas A & M University Galveston
USA
09:00
Direct-current decisions: batteries and grids

Will Ayers
chief electrical engineer
Elliott Bay Design Group
USA
The presentation will first explore the advantages and disadvantages of different lithium-ion offerings, their chemistries, cell, module and rack form factors, air vs water cooling options, safety enhancements and cable and bus routing. It will then discuss DC vs traditional AC propulsion grids, the benefits of DC, its primary disadvantage in the speed and magnitude of a DC bus fault and different system integrator solutions for the latter.
09:25
Engineering design for hybrid marine power systems

Marinus Jansen
global marine technology steward
Caterpillar Inc
Germany
The challenge is to provide the most cost-effective, reliable and user-friendly experience system solutions for mechanical and electrical power in marine applications. This can be done using a detailed understanding of operational demands to create a shared common language and uniform system architecture fully integrating engines into the vessel energy systems and providing total system solutions. This presentation covers a shift from continuous power availability to power on demand, and the functional descriptions that need to be attributed to components in a vessel energy system to enable this shift in design and engineering philosophy.
09:50
Common DC bus solutions for hybrid and diesel-electric vessels

Dr Ben Gully
chief technologist
SPOC Grid Inverter Technologies
USA
The presentation will explain how best to take advantage of and benefit from technologies such as batteries, common DC buses and variable-speed generators, as well as how to make it easier to implement these systems. Learn how the right solutions can also provide benefits such as reduced weight and footprint of equipment, elimination of AC switchgear, enhanced redundancy, and simplified circuit protection and coordination.
10:15
DC switchboards in combination with new energy sources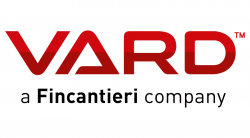 Roger Sandnes
VP sales North America
Vard Electro US
USA
Vard Electro sees plug-in potential for green energy sources as the industry faces an AC/DC dilemma on transmission networks. Green energy technologies such as batteries, fuel cells, solar and wind are on the rise in shipping, but these will require a shift in existing power distribution systems on board vessels to realize gains in fuel efficiency and environmental performance. Diesel-electric systems with engines running at fixed speed have typically used AC (alternating current) switchboards, or power grids, to supply power for propulsion systems and thrusters, alongside frequency converters to control propeller speed for greater efficiency. However, the use of AC switchboards is now being challenged by the emergence of renewable energy sources and energy storage systems mostly using DC (direct current) that require multiple DC-AC conversion, meaning more components with greater complexity and less control of the power system. This has increased the focus on the potential advantages in terms of controllability, flexibility, cost savings and reduced fuel consumption of DC switchboards, which were first developed about a decade ago but have so far only been installed on a limited number of vessels such as hybrid and all-electric ferries, PSVs and fishing vessels. Vessels with variable loads are dynamic position vessels, fishing vessels, ferries, all vessels that may be upgraded in the future, vessels with a high amount of VFD loads, well boats, cable-laying vessels, etc.
11:25
Preserving ESS lifetime during the design phase – sensitivities, margins, and the importance of robust EPLA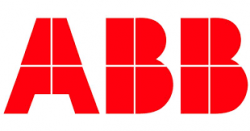 Kevin Andersen
technical solutions manager
ABB Inc - Marine & Ports
USA
By comparison with conventional diesel mechanical systems, ships employing zero-emission technology generally carry significantly less energy onboard. In the case of battery electric ferries, some vessels may only take as much energy required for a single trip. Any unplanned hotel load growth or inaccuracies in the initial load profile used in the design phase may result in deeper than anticipated discharges, thus causing premature ageing of the ESS. This presentation will discuss the paradigm shift needed in the classical ship design spiral to prioritize early robustness in the EPLA early, while managing uncertainty and potential areas of load growth through the use of margins. The session will present several case studies showing identifying the ESS's economic life sensitivity to minor load changes and ramifications with shore charging capacity, and the economics of premature ESS replacement.
11:50
Building ships for the future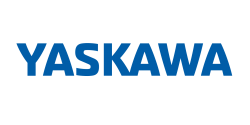 Asbjørn Halsebakke
manager, technical solutions marine
Yaskawa Environmental Energy / The Switch
Norway
This presentation will show how it is possible to build a ship today that fulfills current regulations as well as likely future environmental changes. Using power distribution blocks around an innovative DC hub, electronic bus link breaker and electronic DC breaker, ships can switch from AC to DC for better fuel and cost savings. This offers unrivalled reliability and flexibility to run on any future power source.
12:15
Sub-24m craft – accelerating the adoption of vessel electrification

Gary C Wright
CEO
Krensen Limited
UK
Viewed from a boat builder's perspective when facing increasing requests to 'go electric', it is not a case of when but how. Pioneering is not always an option when considering delivery deadlines and reputation, so risk mitigation is key. The presentation will provide an insight into electrification challenges and adoption when providing safe electric control for HV propulsion technology solutions. It will focus on high-performance electric powertrains replacing 200hp to 500hp engines and integration of lithium batteries and associated ancillaries on board. The presentation will encompass topics including barriers to adoption, technology transfer, development, collaboration, validation. warranty and time to market.
Theater 1

Electric and hybrid ferry projects
14:25 - 17:00
Moderator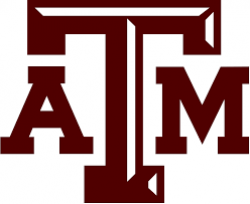 Milton Korn
chief engineer - training ship and professor of the practice
Texas A & M University Galveston
USA
14:25
Unlocking the potential of waterborne public transportation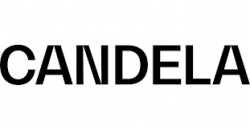 Erik Eklund
CEO commercial vessels
Candela Technology
Sweden
This presentation will offer a case study of Candela's P-12 Shuttle, the world's first all-electric hydrofoiling passenger ship. It will hit Stockholm's waterways in 2023, shuttling passengers to and from the archipelago above the waves and without wake, noise, exhaust fumes or oil leaks. The vessel, developed by Stockholm boat builder Candela Technology, consumes about one-tenth the energy of a conventional ship and is comparable to a modern electric-hybrid bus, making it the most energy efficient, fast ship ever built. It is also based on Candela's electric hydrofoil technology that has been in serial production since 2019 for leisure boats. This technology pushes the performance boundaries of electric boats and ships and allows us to rethink public transportation.
14:50
ELECTRA - making long-range, fast, electric ferries possible with hydrofoils

Jeremy Osborne
chief technology officer / co-founder
Boundary Layer Technologies
USA
ELECTRA is the fastest and longest-range electric ferry under development. It is enabled by Boundary Layer's proprietary hydrofoil technology and podded propulsion system. The presentation will cover the benefits of hydrofoils for electric ferries, a customer case study showcasing the considerations and challenges faced by an operator when introducing an electric ferry into their operations, and
15:15
Electric fast ferries are viable today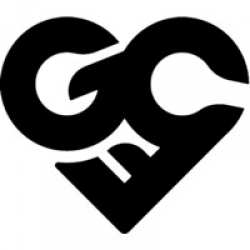 John Carroll
president
Green City Ferries Americas
USA
Zero-emission fast ferries are viable today. Advances in batteries, fuel cells, vessel design and innovative financing make them a real choice. Advanced LTO marine batteries are safer, charge three times faster and have a service life five times longer than previously. Vessels with lower weight (carbon fiber) and less friction (foil-assist) use less energy and have longer range. In addition, standardized, serial production together with a single platform (battery and fuel cell) make them great value. With innovative finance (e.g. Boatplan Stockholm 2025), long-term bareboat charter allows ferry operators to get started immediately.
15:45
Zero-emission conversion of the Marilyn Bell I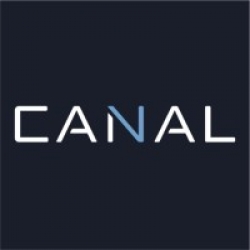 Shawn Balding
general manager
Canal Marine & Industrial Inc
Canada
The Marilyn Bell I is the first truly zero-emission, Li-ion ferry in Canada following its conversion by Canal. Canal also implemented the first and only automatic shore charging system for an electric vessel in North America. In this presentation, we will cover the lifecycle of the project, challenges, design decisions and results for propulsion, power electronics and control, system integration and energy storage systems.
16:10
AC drives in hybrid power generation and propulsion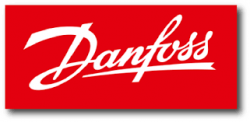 Martti Tuomas Alatalo
global director - marine and offshore
Danfoss Drives
Finland
The Wasaline M/S Aurora Botnia, ordered by the cities of Vaasa in Finland and Umeå in Sweden, is a new vessel from RMC shipyard in Finland. It uses clean LNG/battery hybrid with shore power and is deemed the most environmentally friendly ro-pax ship. Danfoss AC drives optimized electric power generation, electric propulsion, hybridization, power conversion, and improved performance and efficiency for a myriad of applications on board the vessel. Notable features include battery-electric maneuvering when entering and leaving the harbor and main electric propulsion 2x6MW and battery power 4x1.5MW. The vessel began making regular trips between Vaasa and Umeå in autumn 2021.
16:35
Solar ferry boats for public transport

Sandith Thandasherry
founder and CEO
Navalt Solar and Electric Boats
India
ADITYA, India's first solar ferry and winner of the Gustave Trouvé Award for the world's best electric ferry 2020, completed five years of successful operation in January 2022. In the five years, the boat has transported 1.5 million passengers over a distance of 90km across backwaters without a single drop of fuel and saving 150,000 liters of diesel. The fuel savings ensured the system achieved breakeven in three years. This was made possible by an innovative design and choice of technology. Such solar ferries can be replicated across the world.