Speaker Details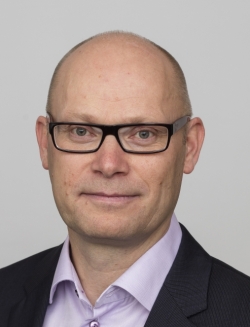 Jan-Erik Räsänen
Jan-Erik Räsänen is CTO at Foreship Ltd. Based in Helsinki, his responsibilities include oversight of the company's global technology team, managing experts in seven Foreship office locations. A well-known authority on ship power, Mr Räsänen specializes in managing/reducing energy consumption on board and in solutions which minimize and even eradicate emissions from shipboard plant. He supports and advises shipowners on their energy efficiency and decarbonization options, also taking responsibility for the specification and implementation phases of project management. In addition to his experience in evaluating Energy Saving Devices, Mr Räsänen has accumulated extensive knowledge of the requirements, use and performance of alternative fuels onboard ships, especially where energy-efficient hybrid, battery and fuel-cell technologies are concerned. Widely consulted on the potential and practicalities of integrating lower carbon fuels and zero emission systems into ship power and propulsion, Mr Räsänen provided technical leadership in the project to install the highest-powered battery ever onboard a ship and will also oversee the project to install the largest ever shipboard fuel cell system in power terms. During a 20-year period with ABB, Mr Räsänen gained extensive managerial experience in both newbuild and retrofits, in roles which culminated in his appointment as Head of New Technologies for the group's Marine service business. He played a leading role in advancing energy management and decision support through software and the adoption of battery technologies on working vessels. In 2013, Mr Räsänen compiled and edited the industry-acknowledged reference work 'Energy Efficiency – The other alternative fuel'.
---
Presentation
Quantifying the benefit of battery energy storage for passenger ship CII performance
The International Maritime Organization's Carbon Intensity Indicator on January 1, 2023, demonstrated serious intent to cut 40% from ship GHG emissions. By 2030, many low carbon fuels proposed as drop-in combustion alternatives will not be fully ready before 2035. In the meantime, an extraordinary opportunity exists for zero emission battery power to stake its claim as a mainstream ship propulsion technology. Already used to enhance load flexibility, boost efficiency and provide zero emission power when needed, by 2022 almost 500 ships were in operation featuring shipboard batteries. At 550MWh, in service power had more than tripled since 2018. Foreship has overseen 40 ship battery installation projects, developing a five-step implementation approach for ships which spans everything from the initial case study to commissioning. It is also technical partner in Current Direct, the EU-funded project to create a battery technology and coordination solution for inland waterway and coastal transport in Europe. Foreship's experience indicates that, as part of an integrated ship power solution, batteries can already help owners consume up to 15% less fuel. Furthermore, based on its key role in the largest ever battery installation on board a cruise ship, the company can offer unique insights into the growing hours and range available to fully sustainable stored energy. In a presentation that will outline marine battery technology developments, and explore the design, installation and approvals process, Foreship Chief Technical Officer, Jan-Erik Räsänen, will quantify the truly significant impact zero emission stored energy can make on cruise industry CII objectives.