Speaker Details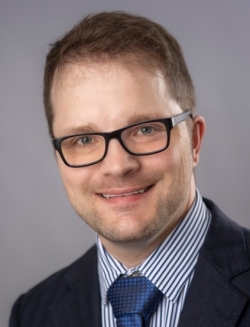 Frank Richter
Dr. Richter holds a Ph.D. in chemistry from the Norwegian University of Science and Technology (NTNU Trondheim/Norway). Since receiving his Ph.D., he became a member of the American Chemical Society and maintains an active membership to this day. Before Dr. Richter gained his Ph.D. in chemistry, he came from the field of nanotechnology. He had no deep background in chemistry but was able to quickly understand the concepts by relating the concepts to his existing knowledge. Throughout Dr. Richter's career, he has conducted research in the li-ion battery field which has led to several publications and he has also participated as a speaker at international conferences.
---
Presentation
Reskilling and upskilling of workforce within marine li-ion battery development
Organizations must have specific capabilities, which requires high-level manpower with appropriate skills matching with the rapid changes in maritime battery technology and consistent with the best practices of the era to have the skillset to be able to solve systemic problems. Therefore, reskilling and upskilling of the manpower is necessary, from which the academic institutes, industries and private organizations must collaborate together to fulfil this challenging target. Dr. Richter personally presents a new 3-module hybrid course with a maritime focus, which consists of an Introduction to: testing and safety of li-ion batteries.