Speaker Details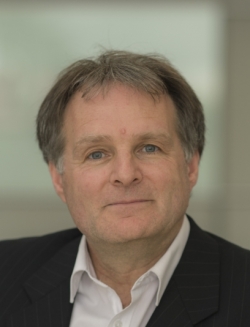 Michael Welch
Michael Welch is Industry Marketing Manager for Siemens Energy Industrial Gas Turbines Ltd., Lincoln, UK. Michael's responsibilities include new applications and decarbonization activities around the complete range of Siemens Energy's Gas Turbine portfolio. Mike has an Honours Degree in Electrical Engineering from Loughborough University in the UK and after a career in Enginerering, Sales and Business Development, now works for Siemens Energy's New Technologies team, focusing on Fuel Flexibility, Hydrogen and Carbon Capture Mike is a Member of the Institute of Engineering and Technology.
---
Presentation
Fuel flexible Hybrid Combined Cycle: Pathway to net zero operation
Hybrid Combined Cycle is an innovative power and propulsion plant concept utilizing 13MW class gas turbines in combination with small reciprocating engines, steam turbines and battery energy storage. This technology combination allows optimized energy efficiency across a wide operating range, minimizing fuel consumption and reducing overall CO2 emissions. With LNG as the primary fuel, this gas turbine-based system offers low NOx emissions and low methane slip too. The presentation will also cover ongoing development work to enable the gas turbine to operate on hydrogen and methanol, while retaining LNG capability, for maximum fuel flexibility with minimal performance impact.