Submit Release
Show News
Leading the Maritime Energy Storage Market – liquid cooled Orca ESS
Corvus Energy, 17 May 2017

Corvus Energy, the industry leader in advanced lithium ion energy storage systems (ESS) for maritime hybrid and fully electric propulsion systems will showcase the liquid-cooled and air cooled versions the industry leading Orca ESS.
---
Permanent magnetic propulsion for zero emission capabilities
Hydrosta, 17 May 2017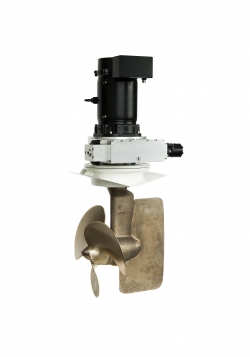 Hydrosta will present its magnetic propulsion system, using automotive technology to help solve the emissions issues for Amsterdam's canals.
---
Batteries that work harder for longer and capable of twice as many cycles
PBES, 17 May 2017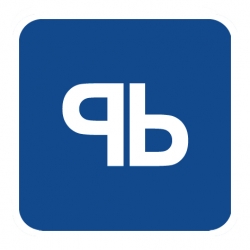 PBES will showcase its new battery technologies that work harder and last longer through the company's high power energy storage system that prevents thermal runaway.
---
Multi-signal power analyser for poly-phase power systems
Dewetron, 3 April 2017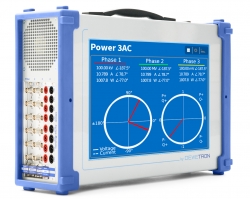 Universal test and measurement system specialists DEWETRON will showcase an all-in-one power analyser with the high performance OXYGEN measurement software for data acquisition on poly-phase power systems.
---
New range of inverters for easy battery connection and minimum voltage ripple
Aradex, 3 April 2017
Aradex will present its VECTOPOWER inverter range, featuring the new 50kW and 300kW rating models.
---
New hybrid propulsion system offers huge fuel savings
Wärtsilä, 3 April 2017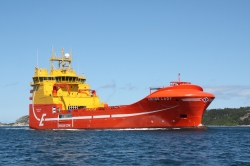 Wärtsilä will feature its latest hybrid propulsion system, with both batteries and conventional marine engines designed for significant fuel savings, to reduce maintenance costs and exhaust emissions.
---
Detailed power analysis for synchronised data acquisition
DEWESOFT, 22 March 2017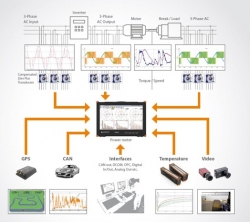 DEWESOFT will present its R8D Power Analyser, which allows detailed power analysis for electric and hybrid marine applications as never experienced before.
---
Propulsion remote control system for hybrid engines
Noris Group, 22 March 2017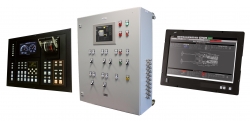 Noris Group GmbH will present NORISTAR, its propulsion remote control system for hybrid applications.
---
Complete magnetic solutions for efficient, compact electric motors
Bakker Magnetics, 22 March 2017

Bakker Magnetics will showcase its magnet solutions for efficient, compact and silent electric motors.
---
Hybrid scrubber solution and integrated electric and hybrid monitoring systems
Valmet, 10 March 2017

An integrated electric and hybrid control, alarm and monitoring system and the latest hybrid scrubber will be presented by Valmet.
---
Complete test solution for electric and hybrid propulsion systems
HBM, 10 March 2017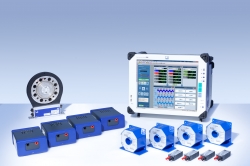 HBM's eDrive system is a solution for testing inverter driven electric motors. The system measures multi phase, medium voltage, mid to large scale maritime electrical or hybrid propulsion systems.
---
Reliable battery technology for clean, safe and cost-efficient marine applications
Saft, 10 March 2017
Saft will showcase its advanced technology Seanergy® line of products featuring Li-ion Super-Iron Phosphate® (SLFP), a battery power solution for marine propulsion and auxiliary systems.
---
Multi-technology solutions for reduced costs from Bosch Rexroth
Bosch Rexroth, 7 March 2017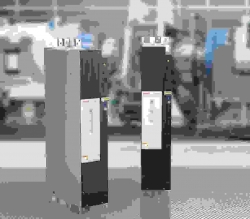 Bosch Rexroth will present its latest 'multi-technology' marine drive systems based on electric, hydraulic and mechanical solutions.
---
Norsepower harnesses wind power in its Rotator Sail Solution
Norsepower, 7 March 2017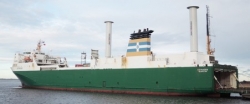 Norsepower will showcase its latest Rotor Sail Solution, a modernized version of the Flettner rotor – a spinning cylinder using the Magnus effect to harness wind power to propel a ship.
---
World Premiere of AKASOL's lithium-ion battery systems for series production 
AKASOL, 7 March 2017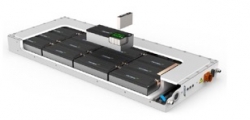 AKASOL will present a world premiere of its new compact, modular lithium-ion battery system: AKASystem OEM.
---
Fischer Panda's high-voltage and high-power propulsion systems based on EasyBox concept
Fischer Panda, 22 February 2017

Fischer Panda, the only manufacturer who offers electric propulsion up to 20 kW power and 320 Nm torque at safety low voltage, has extended its product range to high voltage systems and up to 100 kW mechanical power. These are based on the successful EasyBox concept.
---
Kawasaki to showcase all-new Hybrid Tug boat and new pure gas engine
Kawasaki, 22 February 2017

Japanese giant, Kawasaki, will be presenting its new and highly innovative propulsion concept Hybrid Tug boat, for fuel and maintenance savings.
---
Fuel-efficient and user-friendly control and protection technology for simple and complex marine applications, from DEIF
DEIF, 22 February 2017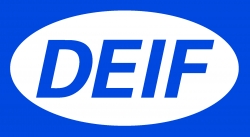 DEIF will be demonstrating how its innovative technology, optimised power management systems, and a portfolio of proven products and services, can support business goals and emission targets at Electric & Hybrid Marine World Expo 2017.
---