Submit Release
Show News
Detailed power analysis for synchronised data acquisition
DEWESOFT, 22 March 2017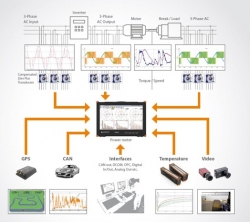 DEWESOFT will present its R8D Power Analyser, which allows detailed power analysis for electric and hybrid marine applications as never experienced before.
---
Propulsion remote control system for hybrid engines
Noris Group, 22 March 2017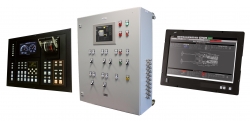 Noris Group GmbH will present NORISTAR, its propulsion remote control system for hybrid applications.
---
Complete magnetic solutions for efficient, compact electric motors
Bakker Magnetics, 22 March 2017

Bakker Magnetics will showcase its magnet solutions for efficient, compact and silent electric motors.
---
Hybrid scrubber solution and integrated electric and hybrid monitoring systems
Valmet, 10 March 2017

An integrated electric and hybrid control, alarm and monitoring system and the latest hybrid scrubber will be presented by Valmet.
---
Complete test solution for electric and hybrid propulsion systems
HBM, 10 March 2017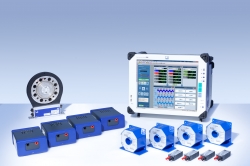 HBM's eDrive system is a solution for testing inverter driven electric motors. The system measures multi phase, medium voltage, mid to large scale maritime electrical or hybrid propulsion systems.
---
Reliable battery technology for clean, safe and cost-efficient marine applications
Saft, 10 March 2017
Saft will showcase its advanced technology Seanergy® line of products featuring Li-ion Super-Iron Phosphate® (SLFP), a battery power solution for marine propulsion and auxiliary systems.
---
Multi-technology solutions for reduced costs from Bosch Rexroth
Bosch Rexroth, 7 March 2017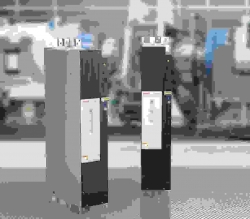 Bosch Rexroth will present its latest 'multi-technology' marine drive systems based on electric, hydraulic and mechanical solutions.
---
Norsepower harnesses wind power in its Rotator Sail Solution
Norsepower, 7 March 2017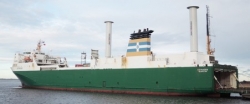 Norsepower will showcase its latest Rotor Sail Solution, a modernized version of the Flettner rotor – a spinning cylinder using the Magnus effect to harness wind power to propel a ship.
---
World Premiere of AKASOL's lithium-ion battery systems for series production 
AKASOL, 7 March 2017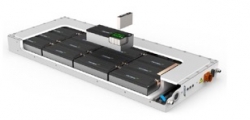 AKASOL will present a world premiere of its new compact, modular lithium-ion battery system: AKASystem OEM.
---
Fischer Panda's high-voltage and high-power propulsion systems based on EasyBox concept
Fischer Panda, 22 February 2017

Fischer Panda, the only manufacturer who offers electric propulsion up to 20 kW power and 320 Nm torque at safety low voltage, has extended its product range to high voltage systems and up to 100 kW mechanical power. These are based on the successful EasyBox concept.
---
Kawasaki to showcase all-new Hybrid Tug boat and new pure gas engine
Kawasaki, 22 February 2017

Japanese giant, Kawasaki, will be presenting its new and highly innovative propulsion concept Hybrid Tug boat, for fuel and maintenance savings.
---
Fuel-efficient and user-friendly control and protection technology for simple and complex marine applications, from DEIF
DEIF, 22 February 2017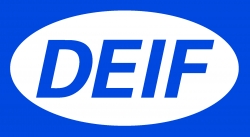 DEIF will be demonstrating how its innovative technology, optimised power management systems, and a portfolio of proven products and services, can support business goals and emission targets at Electric & Hybrid Marine World Expo 2017.
---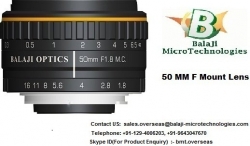 Press Release:-New Delhi, India BalaJi MicroTechnologies is happy to release our ultra high performance F-Mount Machine Vision Lenses. "We are India's No.1 manufacturer of large for maat F-Moaunta Machine Vision lens. The company designs, develops & manufacture laarge format F-Mount lenses."

With strong in-house R&D & design efforts, our 35 MM & 50 MM F Mount lens are developed with optimal precision techniques & produce high quality images. Our camera lenses are actively implemented in applications like in Machine Vision, colour sorter, ITS/Surveillance, Medical Imaging Applications & many others etc.

For More information Please Visit Product page :- http://www.balaji-microtechnologies.com/balaji-optics-f-mount-lenses.html

Key Features:
High resolution & high contrast.
Very low distortion.
Made of metal.
Highly competitive in the market.
Sales Contact:
Office Tel:- +91-129-4006203, +91-129-6561300
Office Mobile:- +919643047670
Skype ID(For Product Inquiry): bmt_office
Whatsapp(For Product Inquiry): +919643047670
Email (product inquiry):- sales.overseas@balaji-microtechnologies.com

F Mount Lenses,f mount lens,Machine Vision lens,machine vision,50 mm F Mount Lens,35mm F Mount Lenses,machine vision LENSES

---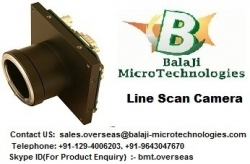 Press Release:-New Delhi, India BalaJi MicroTechnologies is happy to release ultra high paaerforamance Line aScan Camera for machine vision & factory automation applicaatioans.With stroang in-house R&D & design efforts, we are happy to intrAoduace wide range of line scan cameras which produces high quality images.

Key Features:
• Our Line Scan Cameras are designed with latest technology & offers ultra high performance.
• Our Line Scan Cameras are ideal choice for various line scan application like Fast moving and High speed inspections like colour sorting machine, paper inspections,web inspections, ceramic
tiles, wood, print inspections etc.
– Highly Cost Effective, Robust & long life cycle etc.

For more information Please Visit Out Product Page:- http://www.balajimicrotechnologies.com/line_scan_camera.html

OEM/Custom design: Should your application requires very specific camera specification, our strong
R&D team can take care of custom specific camera development as well. Do let us know camera
specification along with projected volume. we shall make our proposal accordingly.

Sales Contact:
Office Tel:- +91-129-4006203, +91-129-6561300
Office Mobile:- +919643047670
Skype ID(For Product Inquiry): bmt_office
Whatsapp(For Product Inquiry): +919643047670
Email (product inquiry):- sales.overseas@balaji-microtechnologies.com

Line scan camera,Line scan cameras,Machine Vision lens,machine vision,,cameralink line scan cameras ,lvds camera ,ccd camera ,infrared camera
---
Line Scan Camera & F-Mount lens for Color Sorter Machine
BalaJi MicroTechnologies, 27 December 2016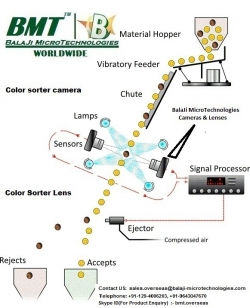 Press Release:-New Delhi, India "BalaJi MicroTechnologies is India's No.1 Manufacturer & supplier of high speed RGB CCD Line Scan Cameras & C-mount Machine Vision alens & F-Mount Machine Vision lenses which are good for use in Bi-Chromatic & Tri Chromatic Color Sorter Machine.The company designs, develops & manufacture complete electronics solution for Colour Sorter Machine."a

Our line scan cameras & acamaera lenses are very weAll tested & integrated in large number of camera
based color sorter machines, aIt's ideal choice for:
1. Monochromatic colour sorter machines for object like rice etc.
2. Bi-chromatic & Trichromatic application for Multi-grain color sorter applications.

For More Information Please Visit Product page http://www.balaji-microtechnologies.com/colour-sorter.html
html

Sales Contact:
Office Tel:- +91-129-4006203, +91-129-6561300
Office Mobile:- +919643047670
Skype ID(For Product Inquiry): bmt_office
Whatsapp(For Product Inquiry): +919643047670
Email (product inquiry):- sales.overseas@balaji-microtechnologies.com

Line scan camera,Color sorter,Color sorter Machine, machine vision lens,Camera lens, Colour sorter,Colour sorter Machine,f mount lens, color sorter camera,color sorter lens, rice color sorter machine,rice color sorter,rice color sorting machine,color sorting machine
---